Traditional Summer Dancing Festival in Yamagata Held for 1st Time Since 2019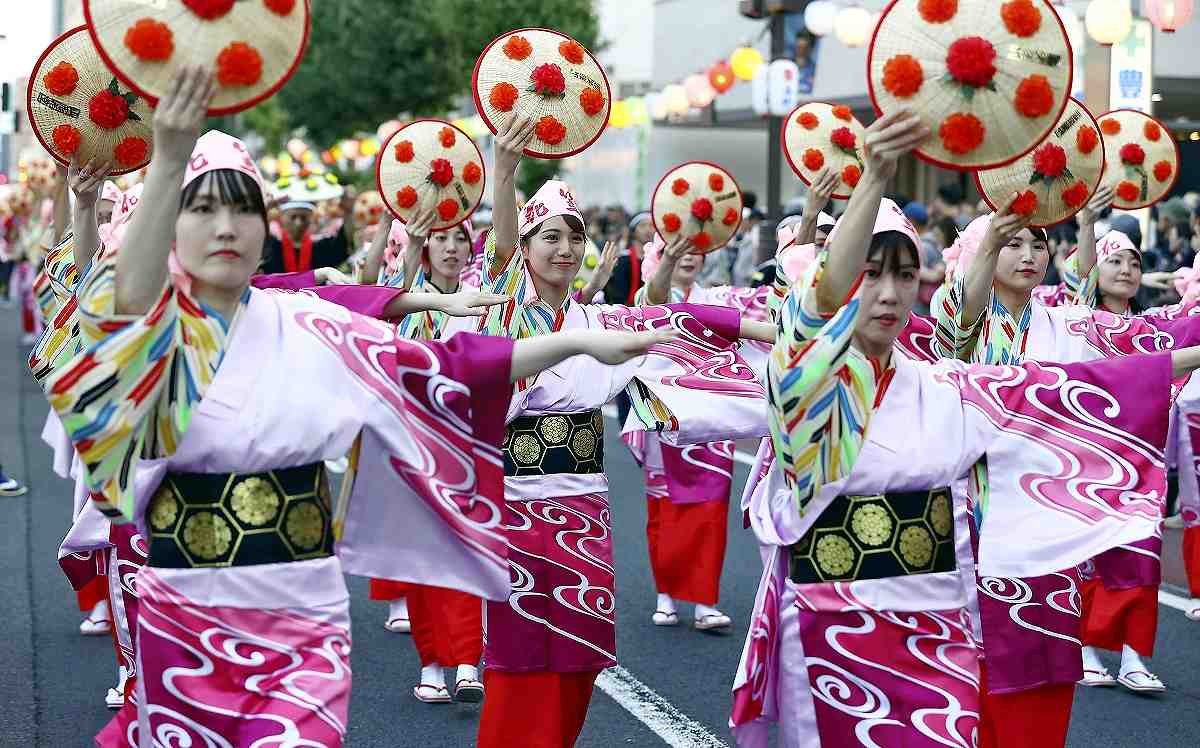 16:37 JST, August 6, 2023
YAMAGATA — The Yamagata Hanagasa Festival, a traditional summer evening event in Yamagata, began Saturday with the iconic chant of "Yasho, Makasho" filling the streets.
With the lifting of coronavirus mitigation measures, the dancing parade was held in a conventional manner for the first time since 2019. Excitement was in the air as dancers put on a graceful performance on a hot and humid summer evening.
As the parade began shortly after 6 p.m., crowds lining the streets cheered loudly. Some people joined the parade in front of city hall at a designated zone for dancers who wanted to perform without registering in advance.
About 3,800 dancers from 52 groups danced in the parade on the first day of the three-day event. They spent about 40 minutes moving about 800 meters through the center of the city to the Bunshokan museum.
According to a prefectural local council for the event, 9,000 dancers are expected to participate in the parade through Monday.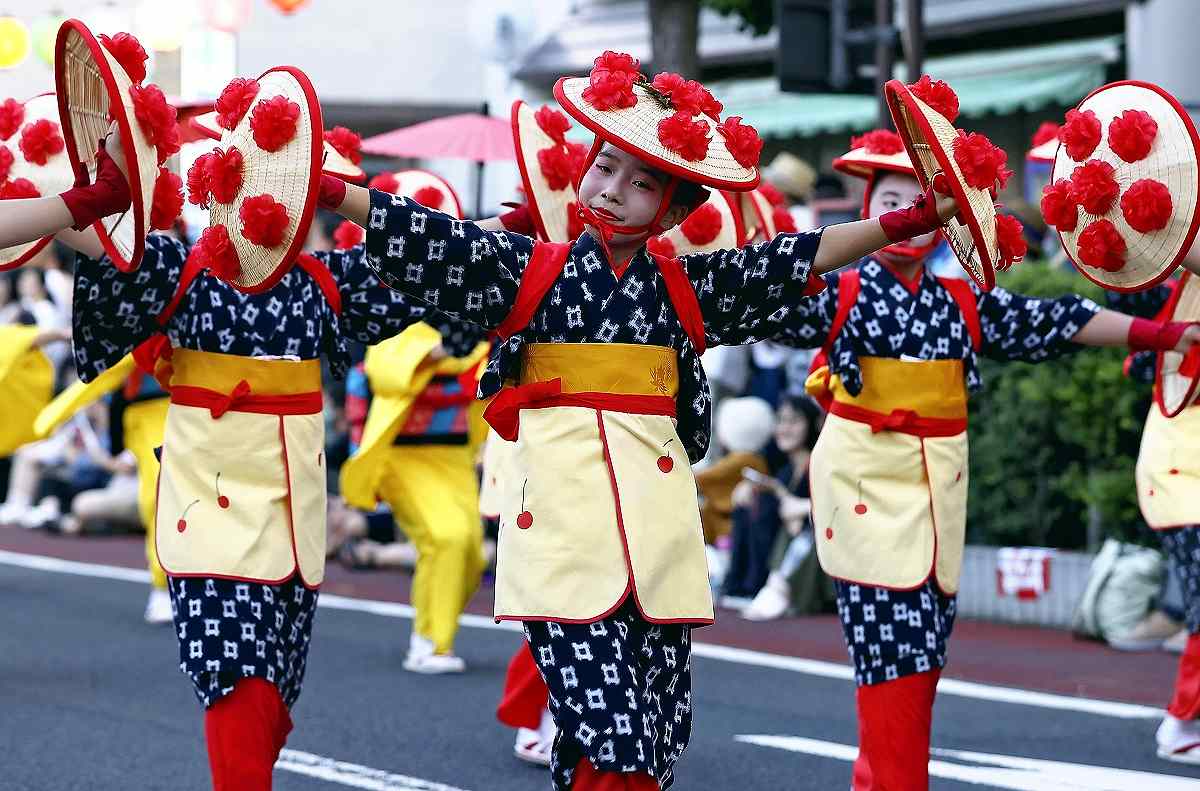 Yomiuri Shimbun photo


Dancers parade through the streets during the Yamagata Hanagasa Festival in Yamagata on Saturday.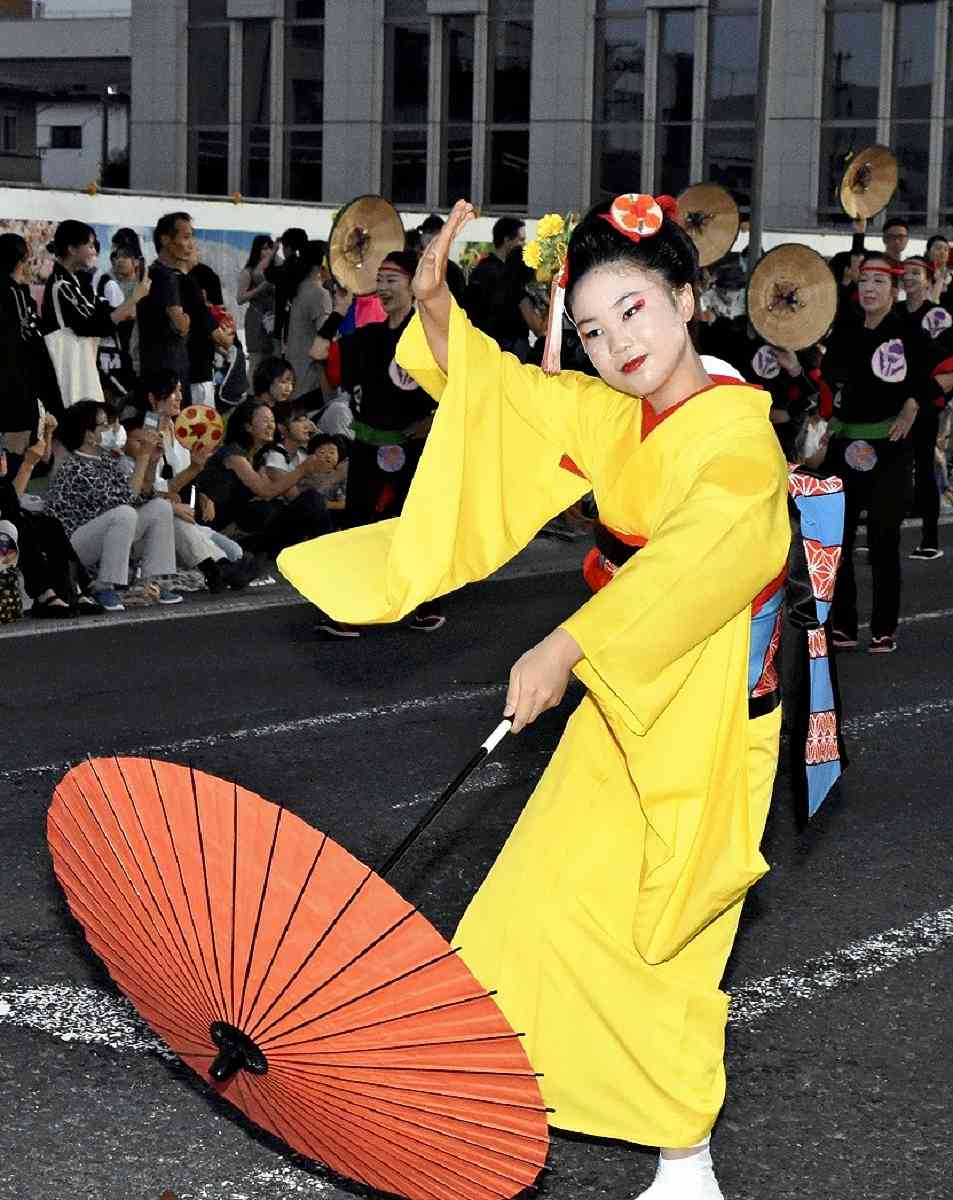 Yomiuri Shimbun photo


A woman performs a dance in the parade while holding a traditional Japanese umbrella.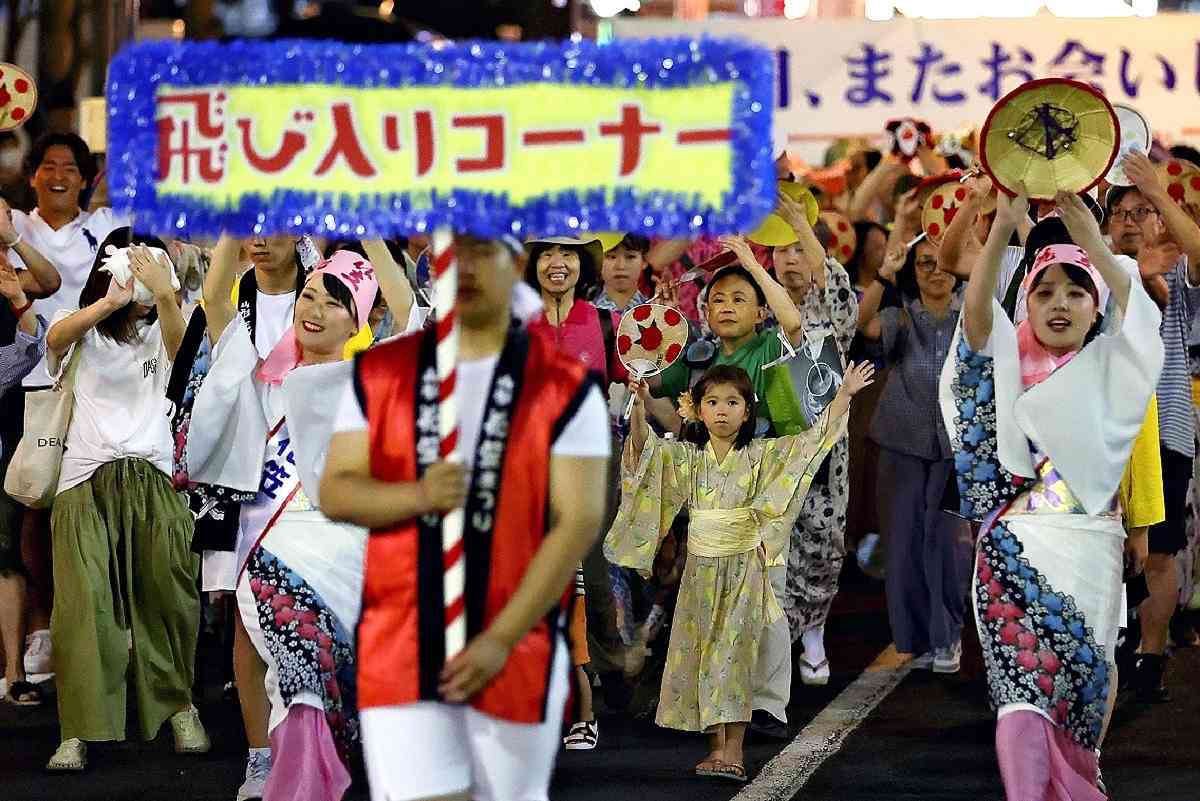 Yomiuri Shimbun photo


People who did not register in advance join in the parade in a special section.
Add TheJapanNews to your Google News feed.