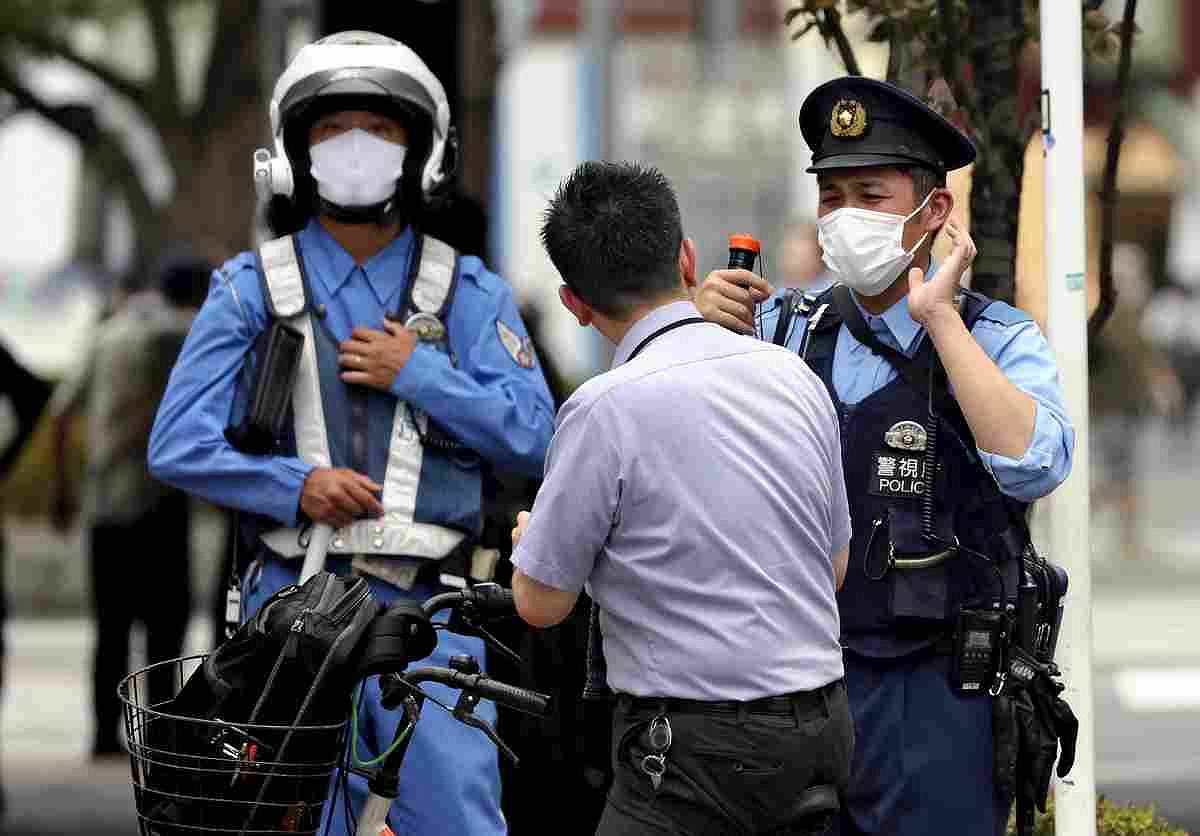 6:00 JST, August 5, 2023
The National Police Agency announced this week that it will consider the introduction of a new penalty system for bicycle traffic violations.
The NPA intends to soon set up a panel of experts to discuss the matter, aiming to prevent serious accidents by motivating cyclists to comply with traffic rules.
The panel will advance the discussion with a view to amending the Road Traffic Law as early as at next year's ordinary Diet session.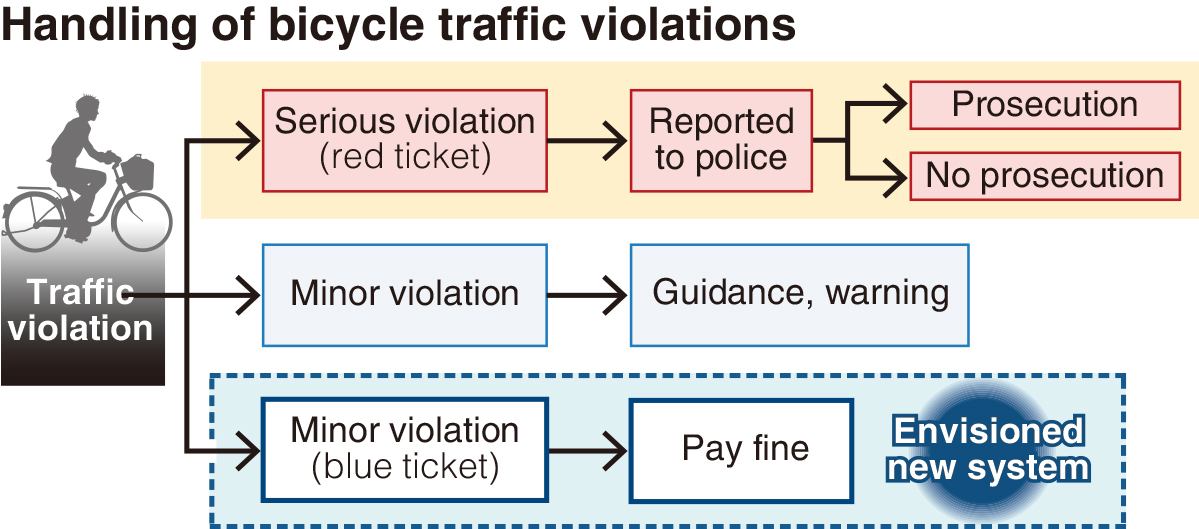 Under the existing penalty system for car and motorcycle drivers, minor violations are subject to a "blue ticket," which carries a civil fine. There is no criminal punishment imposed on violators who pay the fine.
Cyclists have not been subject to this penalty system since it was introduced in 1967. The introduction of a similar penalty system for cyclists would therefore mark a major shift in the handling of bicycle traffic violations.
In recent years, there have been many cases of dangerous cycling, including cyclists riding on sidewalks at high speed and crashing into pedestrians. The number of such accidents causing death or injury rose from 2,281 in 2016 to 2,905 last year.
Police stepped up efforts to clamp down on violations, issuing traffic tickets that can lead to criminal punishment, known as "red tickets." There were 24,549 serious traffic violations last year, about three times more than in 2013.
However, according to a survey by the NPA, only 1% to 2% of the violations were prosecuted. This is believed to be due to prosecutors being cautious about filing charges, primarily because violators would be left with a criminal record if sentenced to a fine in a red ticket case. It has been said that the resulting lack of fines or other financial punishment when prosecutors decline cases tends to take the teeth out of accident prevention crackdowns.
The panel will study whether the introduction of a new penalty system would make crackdowns on bicycle traffic violations more effective. The panel will also discuss details such as a lower age limit for the imposition of the penalties and the type of violations to be covered by the system.
The NPA plans to receive recommendations from the panel by the end of this year and discuss the specifics of the system design.
"We will study how to crack down on violations more effectively and in line with the times," a senior official of the NPA said.
Add TheJapanNews to your Google News feed.