Japan's National Assessment Shows Students Struggling to Speak English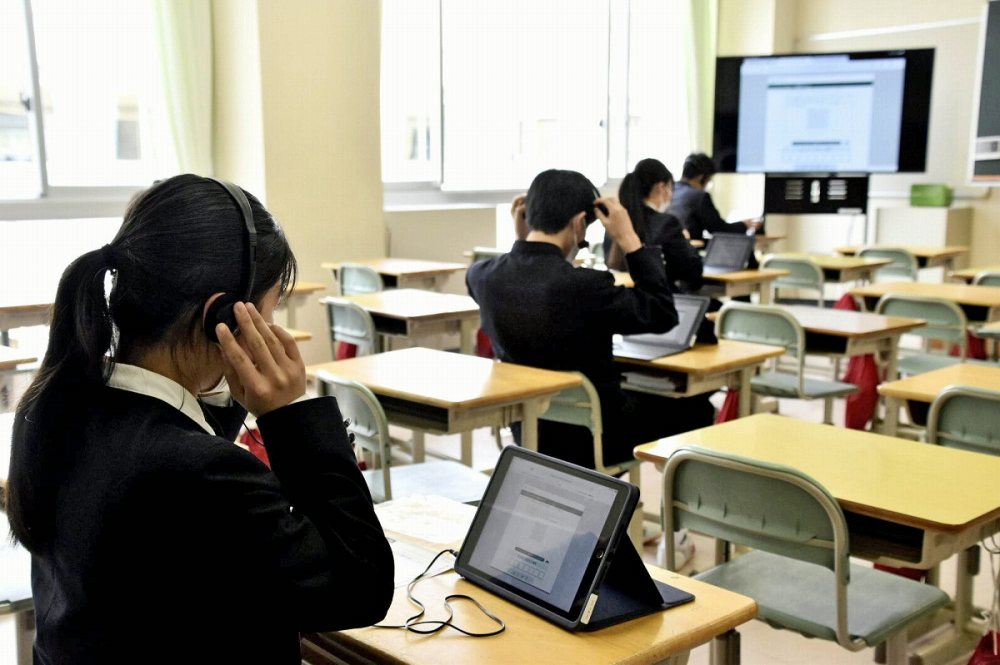 16:46 JST, August 1, 2023
Japan's third-year junior high school students are having trouble speaking English, according to the results of the National Assessment of Academic Ability released Monday.
Only 12.4% of the responses in the speaking section were correct, on average.
The annual assessment tests sixth-grade elementary school students in Japanese and arithmetic and third-year junior high school students in Japanese and mathematics. The junior high school students were additionally tested in English for the first time since 2019.
This year, about 1.9 million students in national, public or private schools took the test conducted in April.
New school curriculum guidelines for junior high schools were implemented for the 2021 academic year. Although the guidelines stress the importance of improving students' English communication skills, the test results revealed the reality that students did not acquire sufficient abilities to express themselves in English.
In the three other areas of the English test, the listening comprehension section had the highest average percent of correct answers at 58.9%, followed by 51.7% in reading comprehension and only 24.1% in writing.
The speaking section consisted of five questions based on the school curriculum guidelines, which place importance on learning how to express and share ideas and feelings in English.
For one question, students listened to a presentation in English about an environmental issue by a native English-speaking student studying in Japan. The students were then given 60 seconds to think about their views before having to express them in English within 30 seconds. An average of only 4.2% of students responded correctly.
More than 60% of students responded incorrectly to all five questions.
"The questions were aimed at assessing the ability to express thoughts and reasons based on what students hear, but the set up was too complicated, so it might have been difficult for the students," said a senior member of the National Institute for Educational Policy Research, which prepared the test. The institute is part of the Education, Culture, Sports, Science and Technology Ministry.
For the speaking section, students used digital devices provided to each of them to deliver the voice data of their responses. This online format was used for the first time.
As for overall results on the English test, Tokyo topped all prefectures, with Aichi and Kanagawa prefectures tied for second. In Japanese, arithmetic and mathematics, Akita, Fukui and Ishikawa prefectures ranked at or near the top, continuing a trend from previous years.
Add TheJapanNews to your Google News feed.