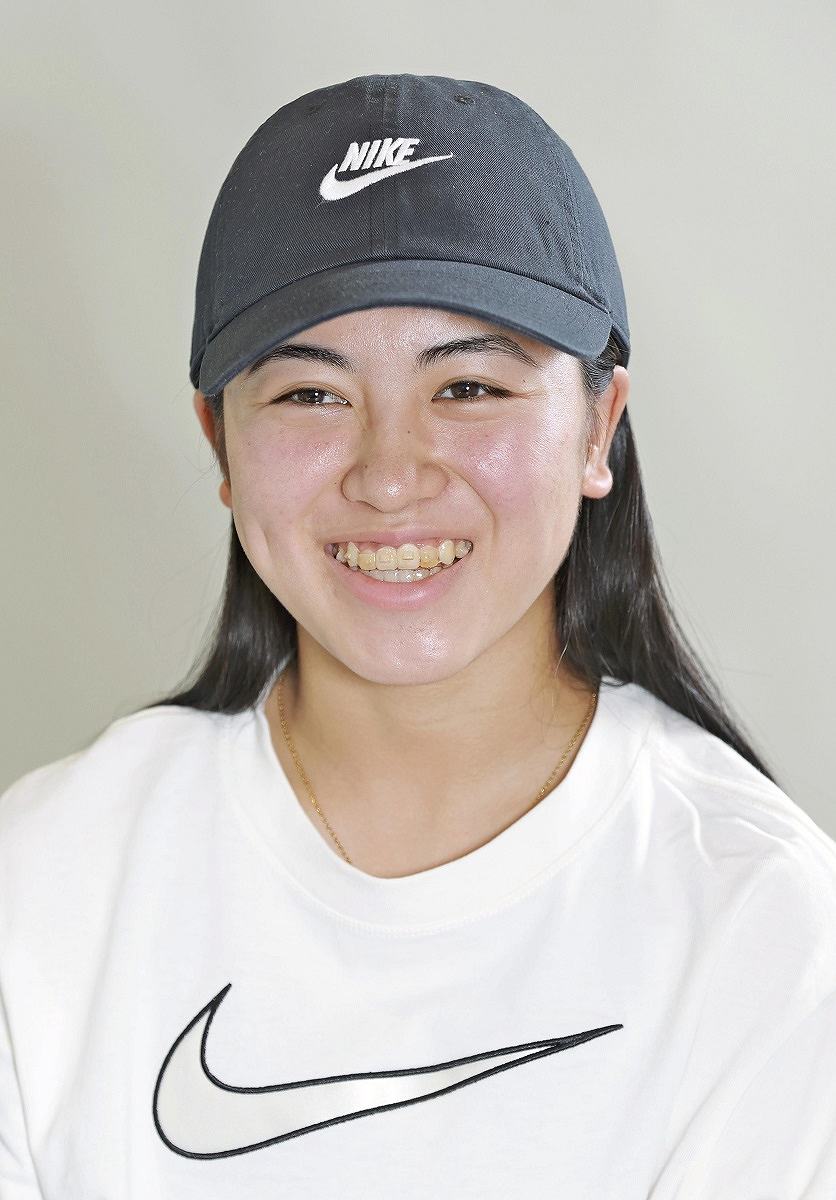 1:00 JST, July 28, 2023
Teen skateboarder Funa Nakayama, who took home the bronze medal during the Tokyo Olympics in 2021, has seen her sport grow across the nation.
Skateboarders representing Japan won five medals when skateboarding made its debut as an Olympic sport during the Tokyo Summer Games.
The successful showing led to a positive response to skateboarding in Japan. When the then 16-year-old Nakayama returned to her home in Toyama Prefecture, she was surprised when strangers on the street offered their congratulations.
Now 18, Nakayama has her sights set on making the Japan team for the Paris Olympics that will open on July 26, 2024.
"I want to leave my mark to promote the sport further," she said during an interview in Tokyo.
During the Tokyo Games, she was a freshman in high school. Her summer break was memorable, with an Olympic bronze medal in women's street to take home.
"I had thought the Olympics were just another competition, but people who didn't know anything about skateboarding also watched," Nakayama said. "The impact was totally different from what I had thought."
Before the Olympics, few people visited her practice facility. After winning an Olympic medal, so many people came.
Nakayama has also seen firsthand the growing popularity of skateboarding, especially among children. She has had a hand in creating a skateboarding park for competitions that is scheduled to be completed in August.
Skateboarding facilities established by local governments nationwide have more than quadrupled from 100 in 2017 to 434 today, according to the Japan Skate Park Association.
Competing among friends
Nakayama seriously took up skateboarding at age 9.
What does she like best about it?
"Freedom," she said.
During practice and shortly before competitions, she listens to her favorite music or the radio to relax and improve her focus. There are no restrictions on competition outfits, so she can wear whatever she likes.
Since competitive skateboarding is about individuals using their ability to score points, she has never considered her opponents as rivals.
"I think of them like my friends. If we attempt difficult tricks, we say, 'Awesome!' to cheer each other on," Nakayama said. "And if someone else pulls off a super trick, I get this feeling of 'I'm going to land mine, too!'"
Ahead of and during the Tokyo Olympics, Nakayama had felt uncomfortable drawing attention, so her expressions had been stiff during competitions. Recently, she has increasingly shown her smile while skating.
"I had a bit of a rebellious streak around the time of the Olympics," Nakayama said. "Now I want to show the people watching that I'm having fun, so I'm smiling."
A maximum of three skateboarders can represent Japan in the women's events at the Paris Games. Nakayama is ranked No. 6 in the world, but three Japanese women are ahead of her and two are behind her in the world's top 10, and all are younger.
"More young athletes are coming up," she said, "but if I smile and have fun when I'm skateboarding and land all my tricks, I should be able to find my way."
Add TheJapanNews to your Google News feed.