1:00 JST, July 6, 2023
TOTTORI — The wonderfully symmetrical swirl of the soft-serve ice cream cone is part of its appeal. But when a sub for the usual cone maker couldn't keep hers straight — and even put up a makeshift sign asking customers for their understanding — it went viral on social media with voices of sympathy.
Satoko Shimada, the manager of the Hatto Michi-no-Eki roadside rest area in Yazu, Tottori Prefecture, is called into action when the male manager of a coffee shop who makes the cones has the day off, but can't seem to form the perfect swirl.
Shimada, 42, made a sign out of a cardboard box reading: "To our customers. At this time, because the [coffee shop] manager is not here, the soft-serve ice cream is lopsided. Please be understanding."
She posted a photo of the sign on Twitter on May 4, and it almost instantly went viral, receiving comments such as "that's soothing" and "I'd like her practice on me."
"I just casually posted it, but to get a response like this … " Shimada said, expressing her surprise after the post received 9,269 retweets and 27,000 likes in just five days.
The coffee shop manager always serves the ¥300 cone with a smooth, elegant swirl. Shimada sometimes fills in on his days off, but can't seem to get the hang of making the cone right.
Thinking "I don't want to leave the customers disappointed," she decided to make the "excuse" sign.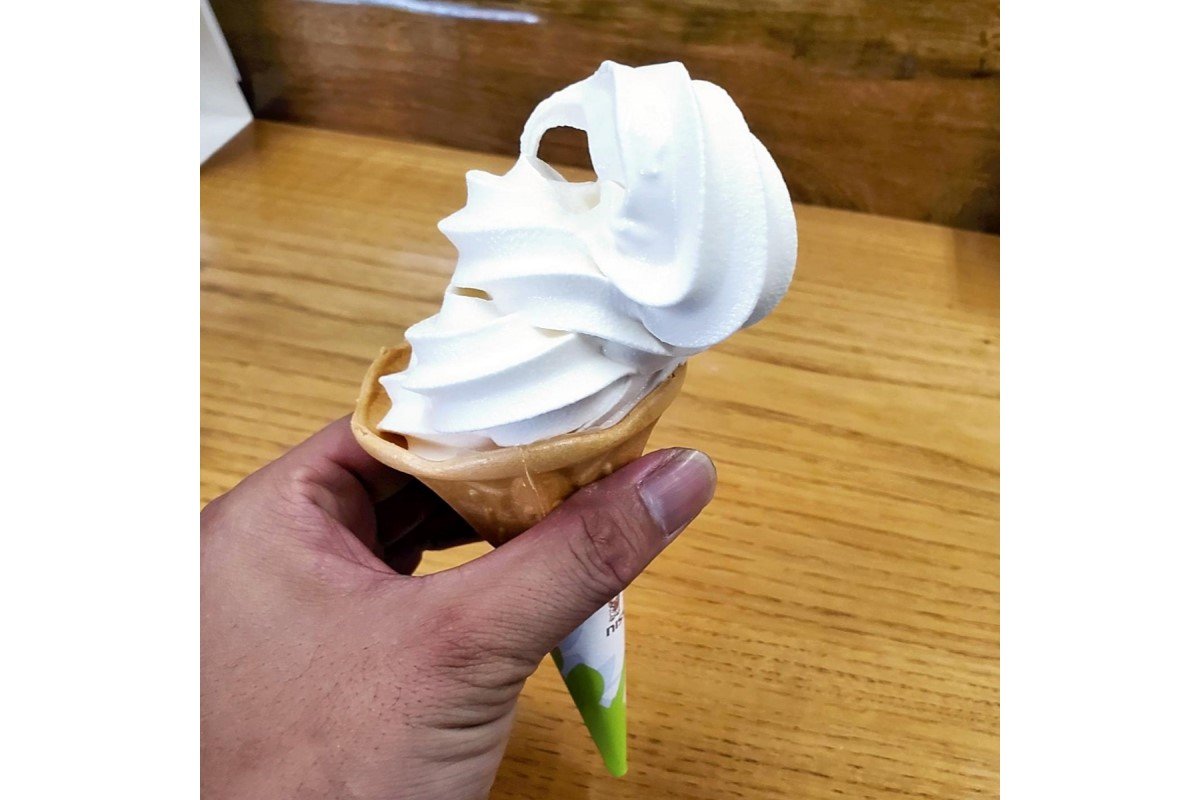 Shimada works at most several days a month in the shop, and will make as many as 10 cones a day. In self-assessing her swirling ineptitude, she said she still doesn't have a feel for how hard to press the foot pedal that controls the speed of the ice cream machine, and how much to move the cone in her hand.
The sign has proved effective. "As long as I know it's soft-serve ice cream, I don't care what the shape," said one customer. "A cup is fine instead of a cone," said others, opting for the safer method.
Shimada said the tweet also led to her gaining more than 200 followers. "There is a feeling in the world that 'failure is unacceptable,' but because I was honest in my social media post, people responded warmly," she said.
While she never expected the post to go viral, "Usually, the coffee shop manger is in charge, so 'requests' for me won't be accepted," Shimada said with a smile.
Add TheJapanNews to your Google News feed.