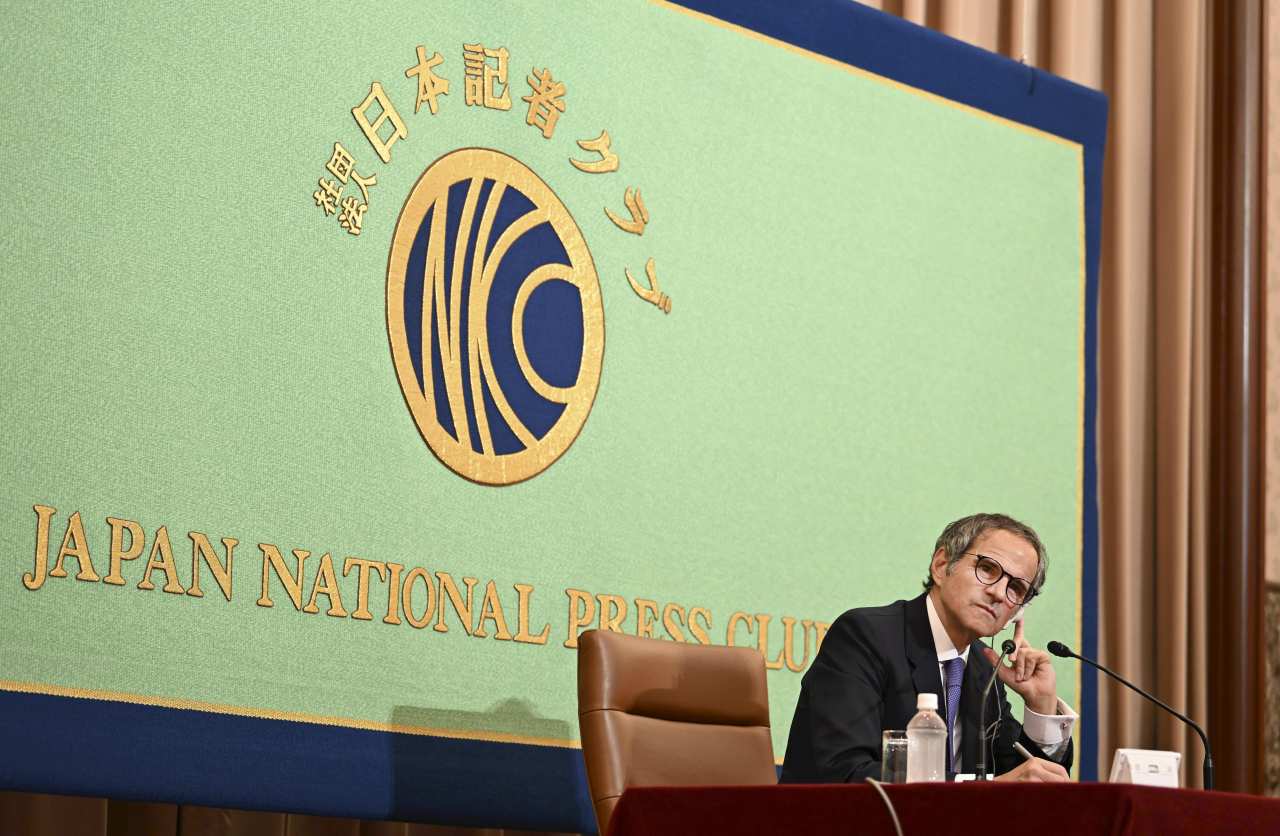 15:25 JST, July 5, 2023
In its efforts to show the safety of the planned release of treated water into the sea from the Fukushima No. 1 nuclear power plant, the government will highlight the findings of the recent International Atomic Energy Agency report while starting the process of deciding the timing of the discharge.
"I received explanations that the IAEA has compiled its fair, strict and science-based analysis in the report," Prime Minister Fumio Kishida told reporters after his Tuesday meeting with IAEA Director General Rafael Grossi.
For Japan to proceed with the discharge plan, the key will be to broaden the understanding that its safety is scientifically ensured.
China is criticizing Japan's plan to release treated water, even though China's own nuclear power plants have been releasing water containing tritium into the ocean. Aware of disinformation being circulated both at home and abroad, the prime minister apparently intends to emphasize the IAEA's neutrality.
In Japan, the summer swimming season is arriving soon, and some local elections are scheduled in areas around the release site. These include an Iwate Prefecture gubernatorial election set for Sept. 3.
Along the coast of Fukushima Prefecture, summer brings the fishing season for surf clams and abalone. The main offshore trawl fishery season for aji (horse mackerel) and sanma (saury) begins in September.
"People in the fishing industry are deeply worried," said Miyagi Gov. Yoshihiro Murai.
The Kishida administration has previously made policy decisions that divided public opinion, such as a tax hike plan to bolster the country's defense capabilities and plans for "unprecedented" measures to combat the low birth rate.
Some members of the ruling Liberal Democratic Party insist that the government must carefully decide the timing of starting the water release in light of the lessons learned from such examples.
"A certain time will be needed to provide a thorough explanation. We will pay careful attention in order to prevent damage caused by disinformation," said a high-ranking government official. "In the end, the prime minister will decide when to release the water."
Add TheJapanNews to your Google News feed.