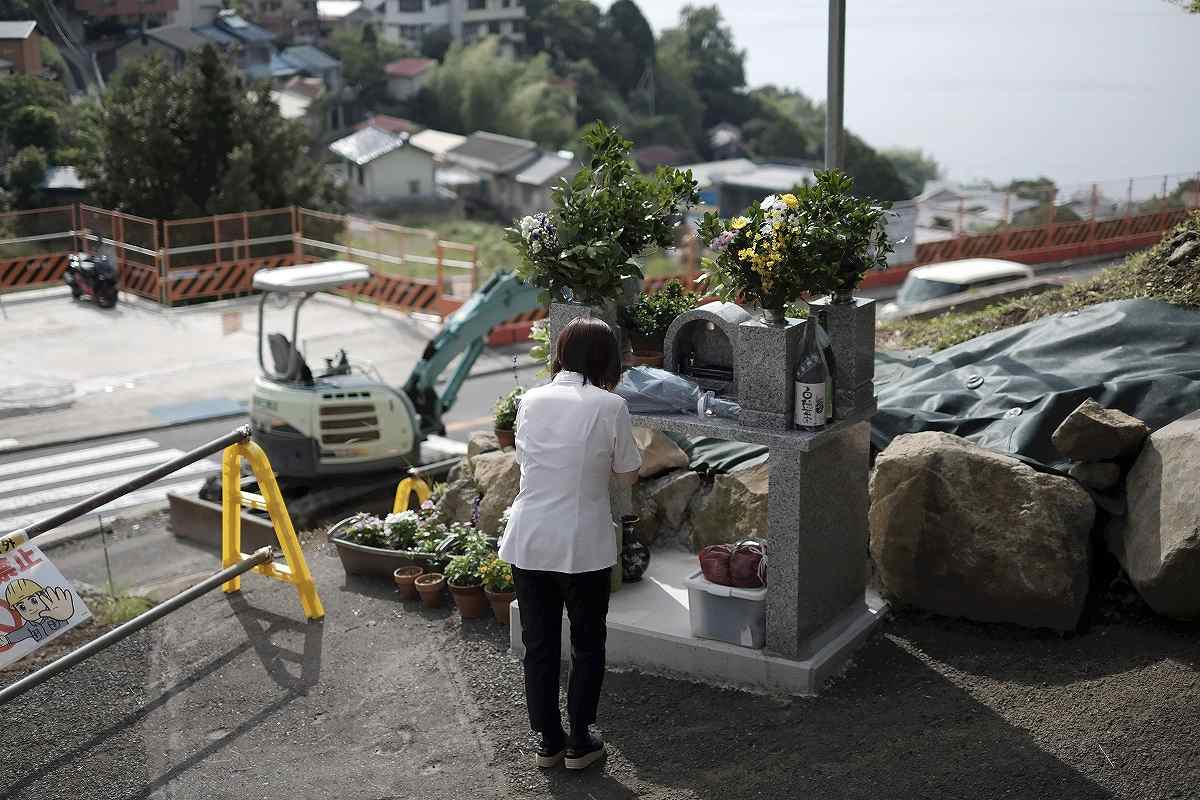 10:51 JST, July 4, 2023
ATAMI, Shizuoka (Jiji Press) — A ceremony was held Monday to mourn the 28 victims of a major mudslide that struck Atami, Shizuoka Prefecture, two years ago.
About 70 participants in the ceremony at an elementary school in the disaster-hit Izusan district offered flowers and observed a moment of silence.
"We'll make steady progress toward reconstruction and pass on our experiences and lessons to future generations, so that the incident will never happen again," Atami Mayor Sakae Saito said in a speech.
"I want to know the truth of why my mother had to die," Tomoaki Ota, 57, whose 80-year-old mother died due to the mudslide, told Shizuoka Gov. Heita Kawakatsu after the ceremony. "I want you to make Izusan a place where we can live with a sense of safety."
The governor promised to do so in response.
Sirens blared around the city at 10:28 a.m., the time when the first report of the mudslide came in two years ago.
The mudslide occurred on July 3, 2021, after heavy rain caused a soil mound built around an upstream area of a river to collapse, damaging 136 buildings.
About 217 people remain evacuated in public housing. The city plans to lift the disaster zone designation imposed over the affected area, which prohibits people from entering the zone in principle, on Sept. 1.
Add TheJapanNews to your Google News feed.