(Update 2) Continuous Rain Causes Flooding, Collapses Bridge in Kyushu Region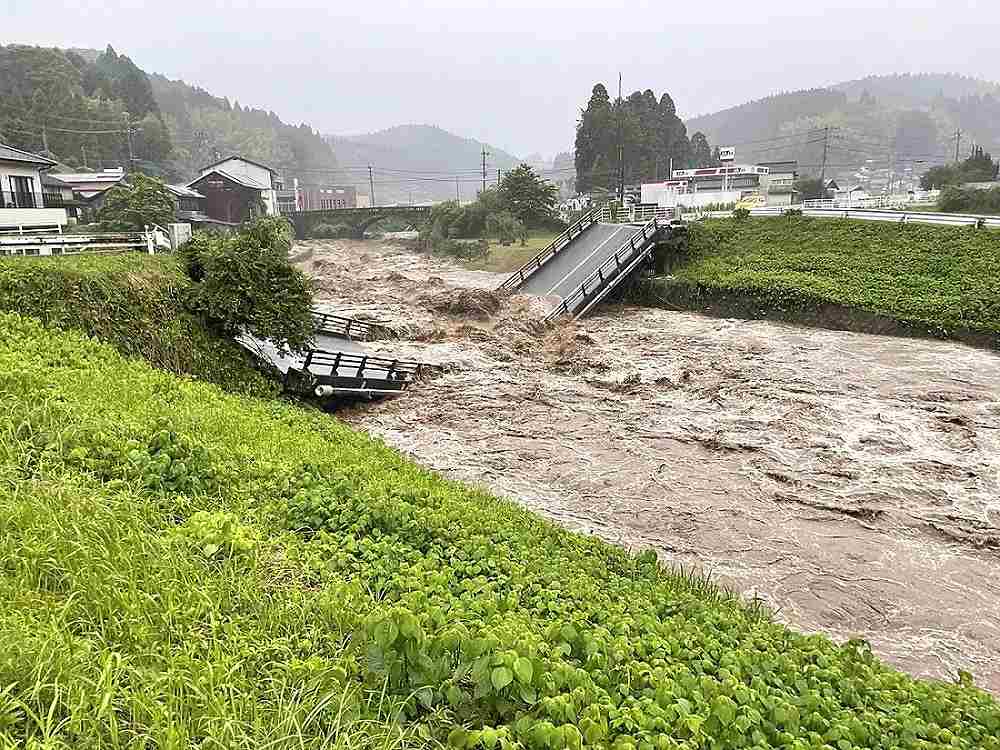 12:48 JST, July 3, 2023
Heavy downpours continued to hit the Kyushu region on Monday, causing river floods and landslides across the region. A linear precipitation band unleashing torrential rainfalls in a short period of time occurred in Kumamoto Prefecture, where water from flooded rivers flowed onto roads and around homes in some areas.
On Monday morning, a bridge on National Highway Route 445 collapsed in Yamato, Kumamoto Prefecture. According to the prefectural government and other bodies, the collapse was likely a result of rising waters in the Mifune River caused by continuous rain from the previous night. The bridge had been closed since 8:30 a.m. Monday.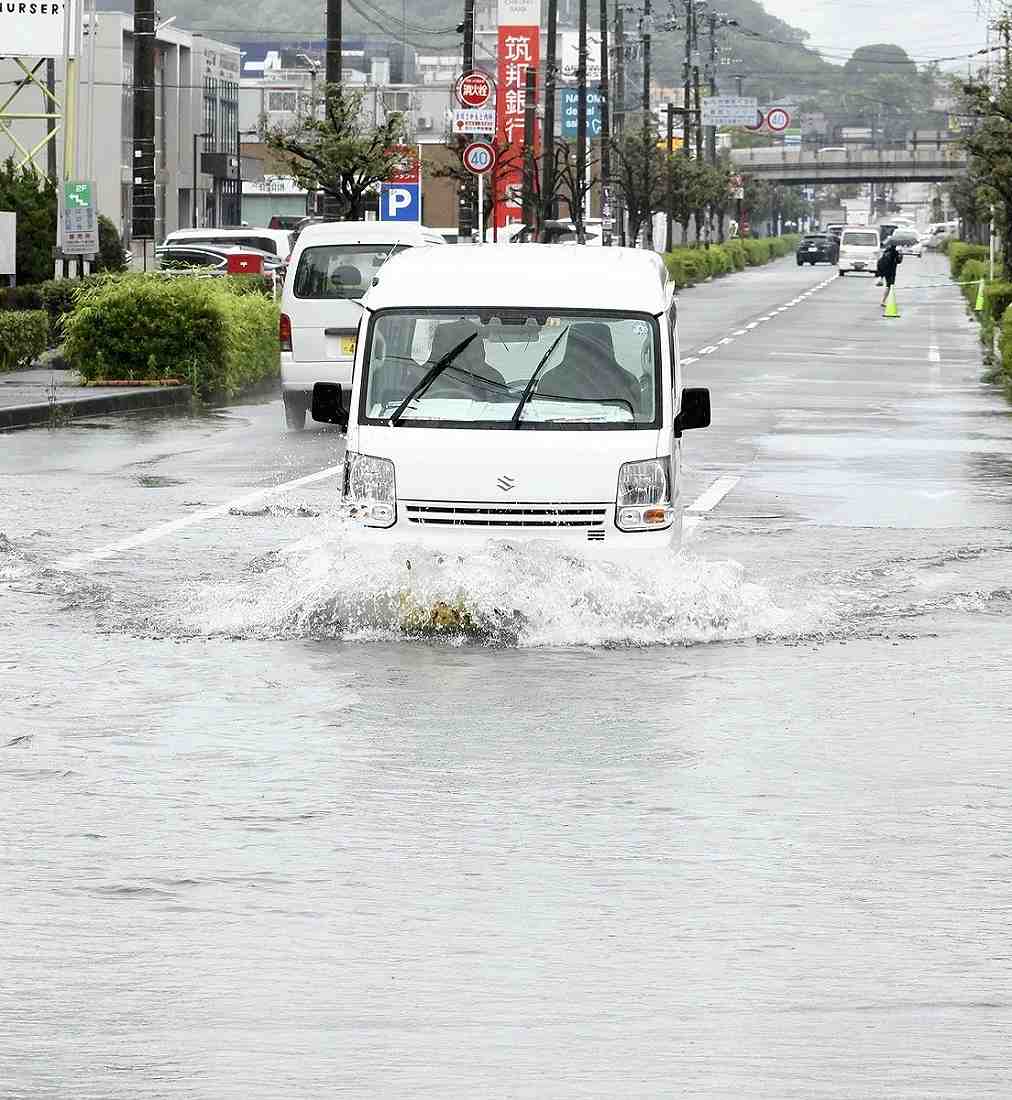 In Mashiki, Kumamoto Prefecture, water from the Kiyama and Iwato rivers, which run through the town, overflowed and flooded a wide area along the rivers. At about 10 a.m. on Monday, Prefectural Highway Route 235 and rice paddies were covered with muddy water. Cars were seen stuck on the prefectural road with their hazard lights flashing.
The municipal government issued evacuation alerts for 33,786 residents of 14,231 households in the area.
The Japan Meteorological Agency has warned that the band will likely continue to develop in the southern Kyushu region until Tuesday morning and urged people to be on high alert for potential mudslides and river flooding.
---
---
Add TheJapanNews to your Google News feed.