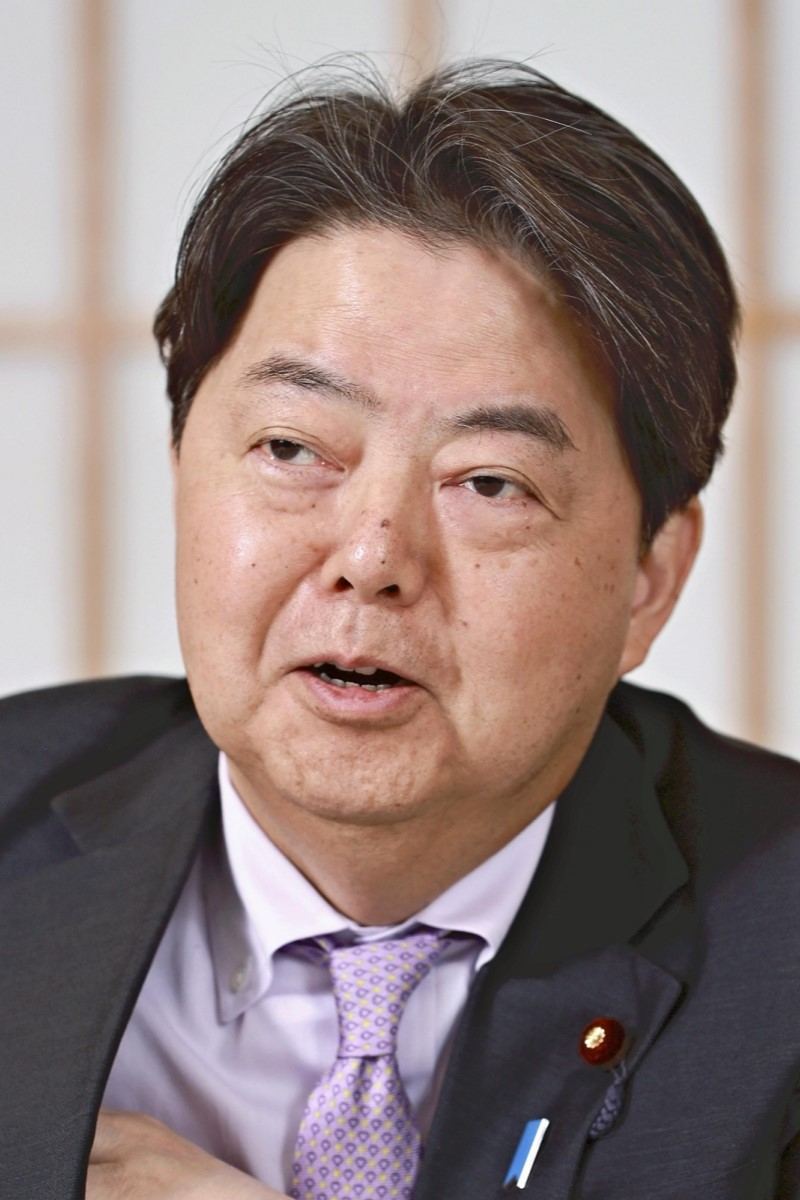 1:00 JST, June 19, 2023
The government is arranging a meeting to facilitate investments in Ukraine with the aim of supporting that country amid its ongoing invasion by Russia.
For the meeting — planned to be held in Japan by the end of the year — the government will invite Ukrainian government officials to discuss such topics as measures to promote investments in Ukraine by Japanese companies.
Foreign Minister Yoshimasa Hayashi is expected to announce the planned gathering during the Ukraine Recovery Conference, scheduled to start in the U.K. on Wednesday. The investment plan aims to showcase the Japanese government's commitment to actively participating in Ukraine's reconstruction by fostering collaboration between the Japanese public and private sectors.
Leaders and foreign ministers from about 60 countries, along with about 20 invited Japanese companies, will take part in the recovery conference. Hayashi is scheduled to deliver a speech and lead discussions as a representative of the chair nation of the Group of Seven industrialized nations. Hayashi also is expected to promote Japan's unique approach to supporting Ukraine, which is based on leveraging lessons learned during Japan's recovery from the Great East Japan Earthquake in March 2011.
Ukraine hopes to benefit from Japan's cooperation and technical expertise in such areas as restoring damaged infrastructure, improving its medical system and clearing landmines.
During a March meeting with Prime Minister Fumio Kishida, Ukrainian President Volodymyr Zelenskyy called for cooperation in the medical and energy sectors and voiced a desire for Japanese companies to become involved with Ukraine.
In light of these circumstances, the Japanese government in May established the preparatory council for the promotion of Ukraine's economic recovery. The council comprises director generals from relevant ministries and agencies of the Japanese government who discuss measures aimed at promoting private investment in Ukraine, among other issues.
During the planned meeting, the Japanese government will aim to encourage the involvement of Japanese companies across various sectors while helping meet the Ukrainian side's needs.
The Foreign Ministry's overseas travel safety information currently designates Ukraine as having the highest level of danger — in effect, an evacuation advisory. Given the potential challenges faced by Japanese companies trying to enter the region directly, the Japanese government intends to explore initiatives to facilitate remote contributions from Japan, by utilizing such technologies as IT.
Add TheJapanNews to your Google News feed.