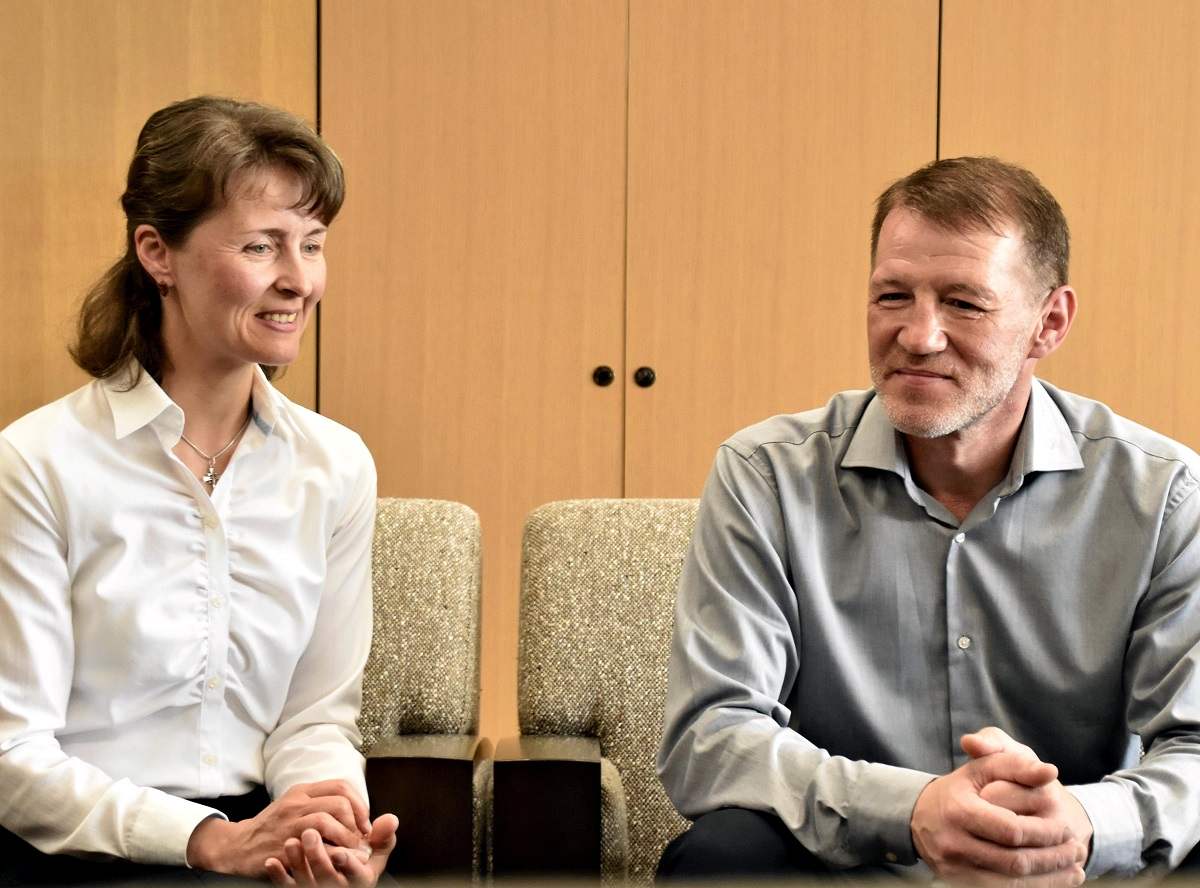 6:00 JST, June 12, 2023
NIIGATA — A Russian businesswoman living in Japan has become a guarantor for a Ukrainian national who fled his home country to live here.
Maria Karasawa came to Japan about 20 years ago and married a member of the founding family of a metalworking company in Tsubame, Niigata Prefecture. Karasawa said she was disappointed about her home country's invasion of its smaller neighbor.
Following the sudden death of her husband in 2019, Karasawa, 47, assumed the presidency of the family company.
Karasawa had communicated online for about a year with Vadym Malovyk, 48, who lived in Dnipropetrovsk Province in eastern Ukraine. Last autumn, he told her he wanted to move to Japan.
The company head worked with the Tsubame municipal government to smooth Malovyk's June 2 relocation and says she is considering hiring him as an employee depending on how well he learns Japanese.
Karasawa said she could not stop crying when she learned of Russia's invasion of Ukraine. "I have many friends in Ukraine and I wondered why [the invasion] happened."
The businesswoman says she has sent winter clothes and other items to Ukraine via a Christian church in Tsubame.
Karasawa and Malovyk spoke with the press at Tsubame City Hall on Thursday, detailing their joint belief that there are no borders between them. They also expressed a desire to send messages calling for peace from Japan.
"Malovyk is my friend," Karasawa said. "I'll support him as much as I can."
Malovyk said: "Japan has been peaceful for many years, and I want to work in this country to help realize peace in my motherland. I'm ready to share my Ukraine-based experiences with Japanese citizens."
Add TheJapanNews to your Google News feed.