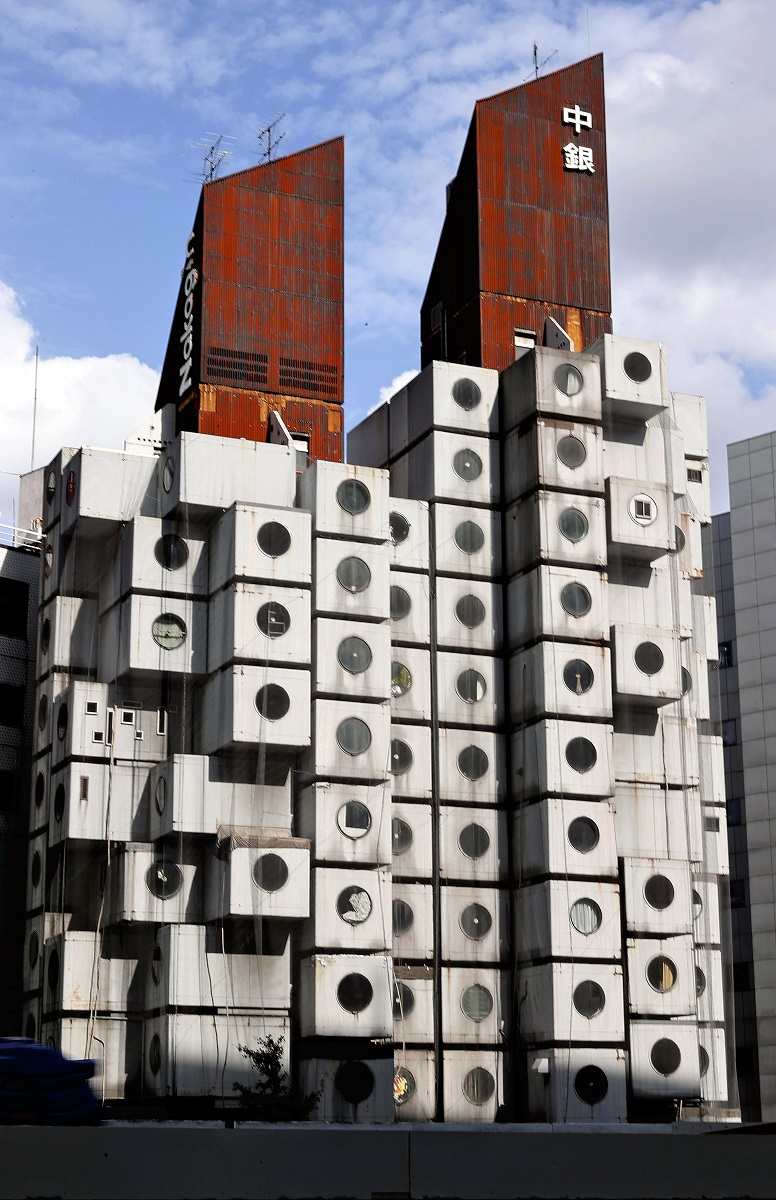 19:00 JST, June 11, 2023
The San Francisco Museum of Modern Art has added to its collection part of a once-futuristic building in the Ginza district of Tokyo that was demolished last year.
Designed by architect Kisho Kurokawa (1934-2007), the Nakagin Capsule Tower was completed in 1972 in Chuo Ward. There were 140 capsule-type residences, which were designed to be removable and replaceable. From the point of view of being able to be replicated and mass-produced as society grows, the tower was conceived as part of the Metabolism architectural movement Kurokawa founded.
Due to its deterioration, however, it was demolished last year despite many people expressing regret at the loss of an architectural landmark.
The Nakagin Capsule Tower Preservation and Restoration Project, a group formed by former unit owners led by Tatsuyuki Maeda, managed to obtain 23 capsules from the building after demolition and restored them.
The San Francisco Museum of Modern Art, known for its world-class collection of modern and contemporary art and architecture, including work by fellow Metabolist Fumihiko Maki, has acquired one of the capsules.
The museum explains that the Nakagin Capsule Tower was an experimental work of architecture that has an important place in global architectural history. In particular, the residential capsule has been highly regarded for its social ideology and the flexibility to rework the living space.
The COVID-19 pandemic further highlighted the importance of the building, according to the museum, which will unveil the capsule at the museum at a later date.
"We're happy that the capsule will be exhibited in a world-class museum, which will convey the idea of great architecture to many people," Maeda said.
As for some of the other capsules preserved, kabuki specialist and multimedia firm Shochiku Co. is installing two of the capsules in its new event space next to its Togeki Building in the Higashi-Ginza district of Tokyo. Osaka-based Yodogawa Steel Works, Ltd. is using one as a mobile trailer.
The preservation group said it is currently in the process of selecting recipients for the remaining capsules, adding that another prestigious museum abroad has also expressed interest in collecting the capsules.
---
---
---
Add TheJapanNews to your Google News feed.