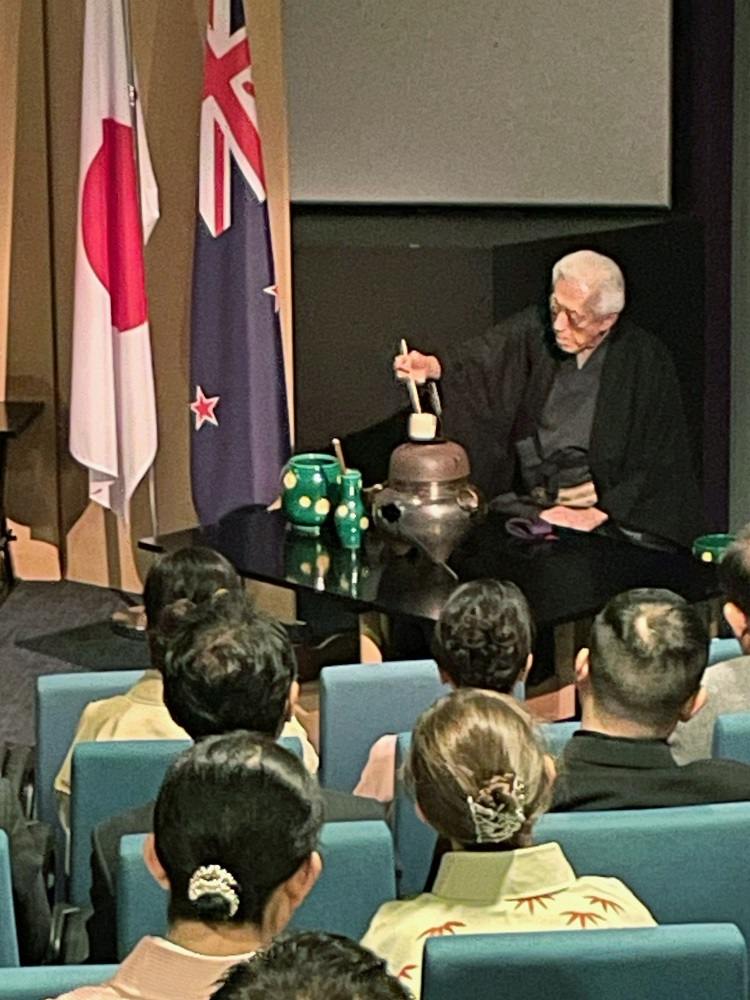 7:00 JST, June 11, 2023
SYDNEY (Jiji Press) — Japanese tea master Sen Genshitsu, 100, conducted a tea ceremony in Sydney on Friday, stressing that feeling humble with a cup of tea is a step toward world peace.
"Think of a bowl of green matcha tea as the earth," the former Grand Master of the Urasenke tea school told nearly 200 people from Australia and neighboring countries.
"If everyone felt humble, there wouldn't be any conflict," he said.
After making tea in front of the audience, the kimono-clad master explained the skills of the art of tea ceremony, handed down from 16th-century master Sen no Rikyu, and related utensils with enthusiasm that showed no trace of old age.
On the secret to his longevity, Sen Genshitsu said he has taken tea since he was in his mother's body. "The most important thing is your attitude when facing tea," he said.
He said that he received from an acquaintance a few days ago a video of a tea ceremony in a teahouse set up in Ukraine.
"There was peace there," he said. "I felt that this makes you forget about the war. Tears came to my eyes."
Add TheJapanNews to your Google News feed.