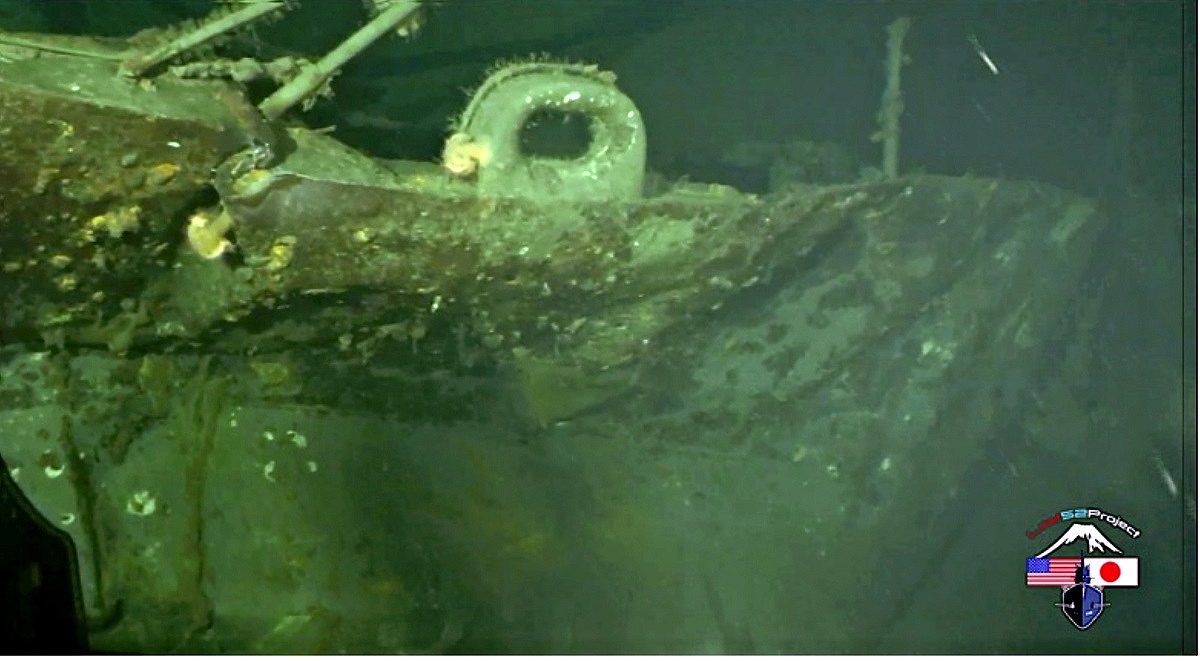 1:00 JST, June 10, 2023
The sole U.S Navy destroyer sunk during the Pacific War by an Imperial Japanese Navy Ohka suicide aircraft has been found about 140 kilometers north of Okinawa Prefecture's main island.
The U.S. Naval History and Heritage Command (NHHC) recently confirmed that a wreck site found at a depth of 1,380 meters was that of the USS Mannert L. Abele.
The discovery has prompted people concerned in Japan and the U.S. to reiterate their condolences for those who lost their lives during World War II.
According to the NHHC, ocean explorer Tim Taylor's "Lost 52 Project" team discovered the ship late last year. Images and other data provided by the team revealed that the ship's hull — believed to have been hit by an Ohka aircraft — was cleaved in the center. With cooperation from researchers and government agencies, the NHHC verified the ship's structure, history and records before identifying it as the USS Mannert L. Abele in late May.
The U.S. destroyer, which was among others deployed in the Battle of Okinawa, was sunk on April 12, 1945. A battle record describes an Ohka aircraft "skimming the water at a terrific speed" with "stubby wings and painted light blue-grey" and causing a "horrific explosion" that killed 84 people.
Ohka, which were also known as Cherry Blossoms, were one-seater, rocket-powered planes developed at the Naval Aviation Engineering Department in Yokosuka, Kanagawa Prefecture. They measured about 6 meters long and 5 meters wide and carried about 1.2 tons' worth of bombs. Carried close to targets by mother planes, they would be guided by a suicide pilot into enemy ships at speeds of more than 600 kph using gunpowder rockets.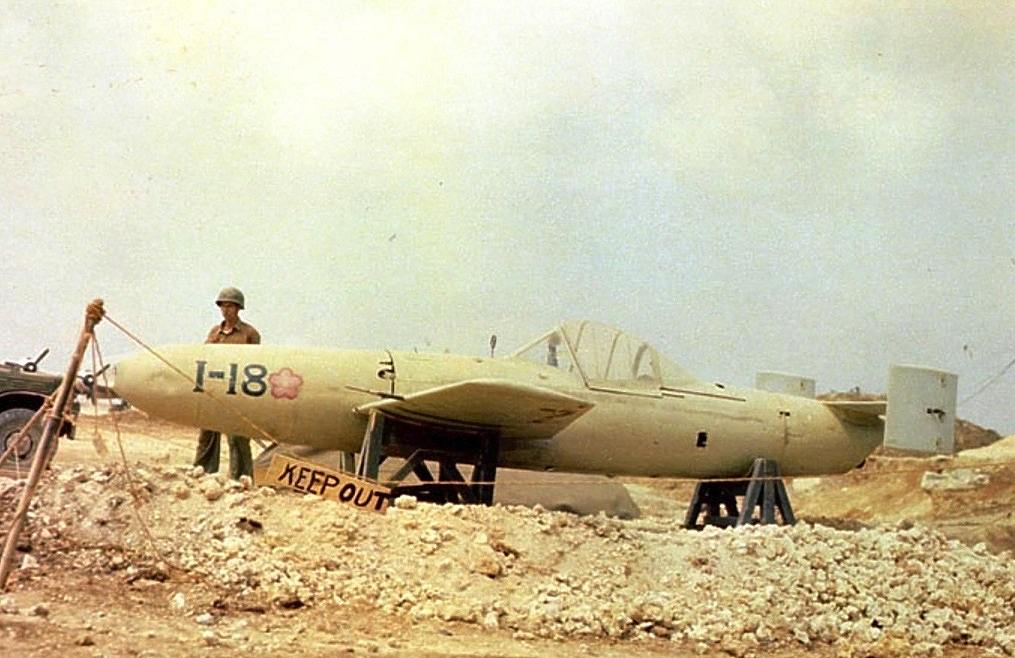 Ohka aircraft made a total of 10 sorties from March 21 to June 22, 1945. Many were detected by radar and shot down before they could attack their target. However, Ohka sank one ship and heavily damaged three others. The U.S. military code-named Ohka "baka bomb" (foolish bomb), calling it "a deadly flying rocket bomb."
"Mannert L. Abele is the final resting place for 84 American sailors who made the ultimate sacrifice in defense of their country," NHHC Director Samuel J. Cox is quoted as saying on the organization website. "Its discovery allows some closure to the families of those lost, and provides us all another opportunity to remember and honor them."
In Japan, meanwhile, the Shonan Suikokai association — a group of Self-Defense Forces veterans — holds a memorial service each March in Kamakura, Kanagawa Prefecture, for the unit that operated the Ohka aircraft.
Speaking about the discovery of the wreck, Suikokai member Yoshiki Nakata, 65, "It's a testament to the precious lives that were put on the line, and I want to offer my respect and condolences again to the heroes who served their respective home countries."
Add TheJapanNews to your Google News feed.