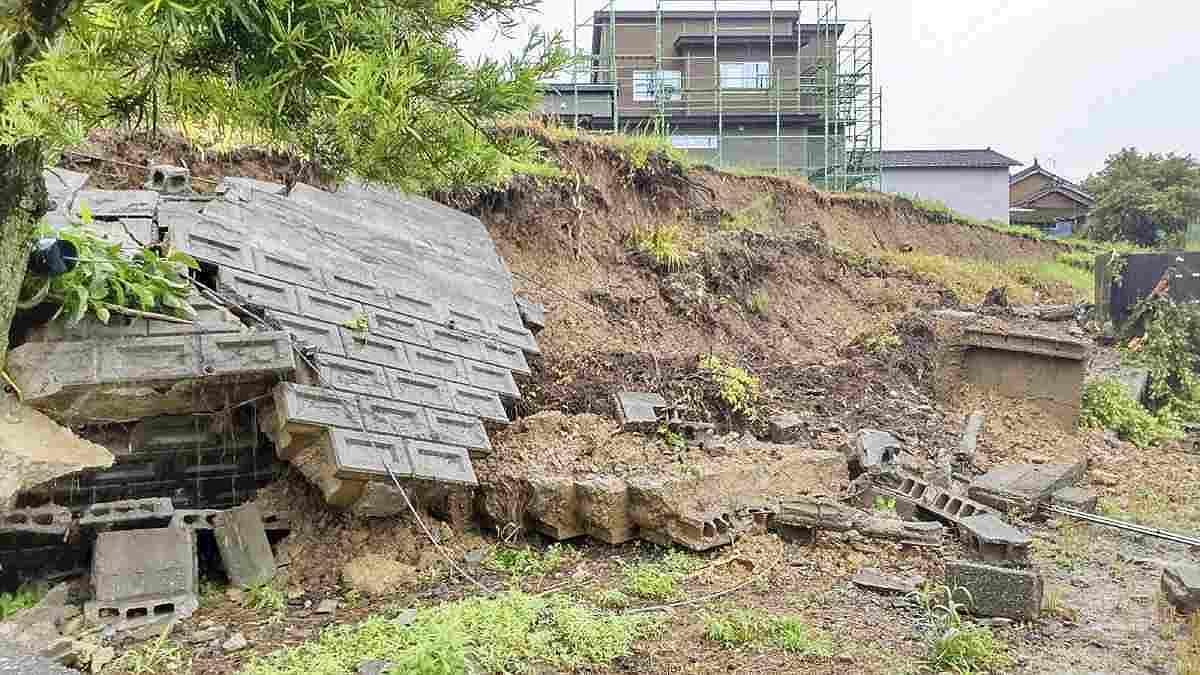 17:09 JST, June 2, 2023
A typhoon and seasonal rain front brought heavy rain to prefectures along Japan's Pacific coast on Friday.
A linear precipitation band caused heavy rainfall in a short period of time in Kochi Prefecture, where rainfall exceeded 90 millimeters per hour in Tosashimizu. Linear precipitation bands also developed in Wakayama and Nara prefectures.
On Friday morning, Typhoon No. 2 was moving east-northeast at 25 kph about 120 kilometers east of Okinoerabu Island in Kagoshima Prefecture, according to the Japan Meteorological Agency.
The agency urged the public to stay alert for possible landslides and river flooding, with heavy rain also a possibility through Saturday morning in the Kanto-Koshin, Shikoku, Chugoku and Kinki regions.
Last month, the JMA changed its weather advisory procedures, making heavy rainfall announcements up to 30 minutes earlier than previously. It issued the early advisory for the first time since the change in Kochi.
The Kochi prefectural government set up a flood control headquarters at 6:30 a.m. Friday. Evacuation orders were issued to 15,000 households in Tosashimizu, Shimanto and other western areas of the prefecture.
In Uwajima, Ehime Prefecture, 12 people took shelter at a community center after an evacuation order was issued for the city.
At about 9 a.m., a one-car train operated by Tosa Kuroshio Railway Co. derailed in Kuroshio, Kochi Prefecture, due to debris on the track. No passengers were aboard the train and no injuries were reported.
In Okinawa Prefecture, 10 people had sustained serious or light injuries as of 11 a.m. Friday. Among them, a woman in her 80s, a resident of Nishihara, fell in strong winds and suffered serious head injuries.
According to the JMA, 342 millimeters of rainfall was recorded in 12 hours through noon Friday in Tosashimizu, marking a record high.
Kumano, Mie Prefecture, recorded 253 millimeters, Izu, Shizuoka Prefecture, 226 millimeters and Nachikatsuura, Wakayama Prefecture, 218 millimeters.
---
Add TheJapanNews to your Google News feed.