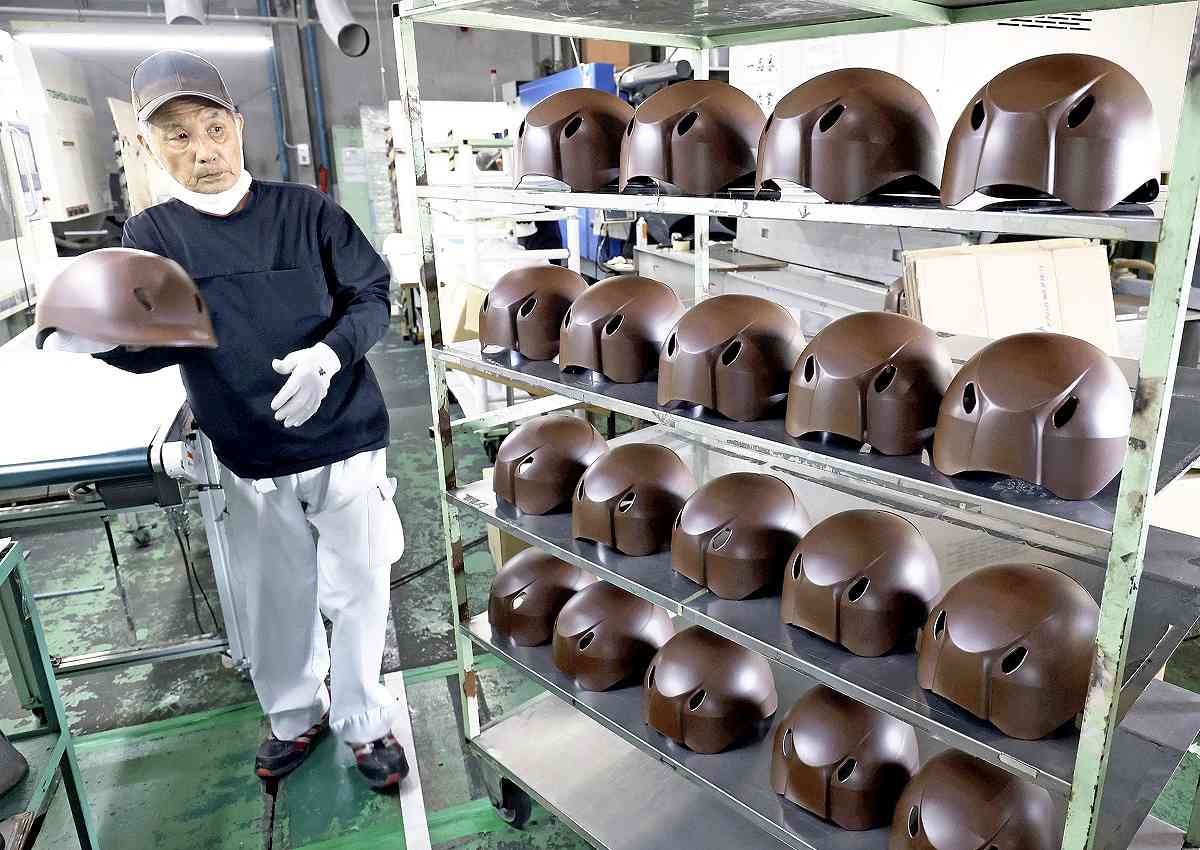 13:44 JST, May 29, 2023
NAGOYA — Factories manufacturing bicycle helmets are working to increase production after a revised law obliging cyclists to make an effort to wear helmets went into effect in April.
Kumika Industry Co., a plastic products manufacturer in Ichinomiya, Aichi Prefecture, has been making about 400 helmets a day since March. This is four times higher than last year. However, those who want to buy the company's helmets have to wait about two months after ordering them.
The company's helmets are designed to protect cyclists' head in the event of falling, with a structure that combines a hard, durable outer material and shock-absorbing inner parts. Emi Nishikawa, Kumika Industries' senior managing director, said: "We'd like to call for cyclists to wear helmets correctly in case of an accident. We'd like to continue to make products that cyclists want to wear."
Add TheJapanNews to your Google News feed.