Restored Buddhist Altar Cloths Dating Back Centuries Unveiled at Kyoto's Kodaiji Temple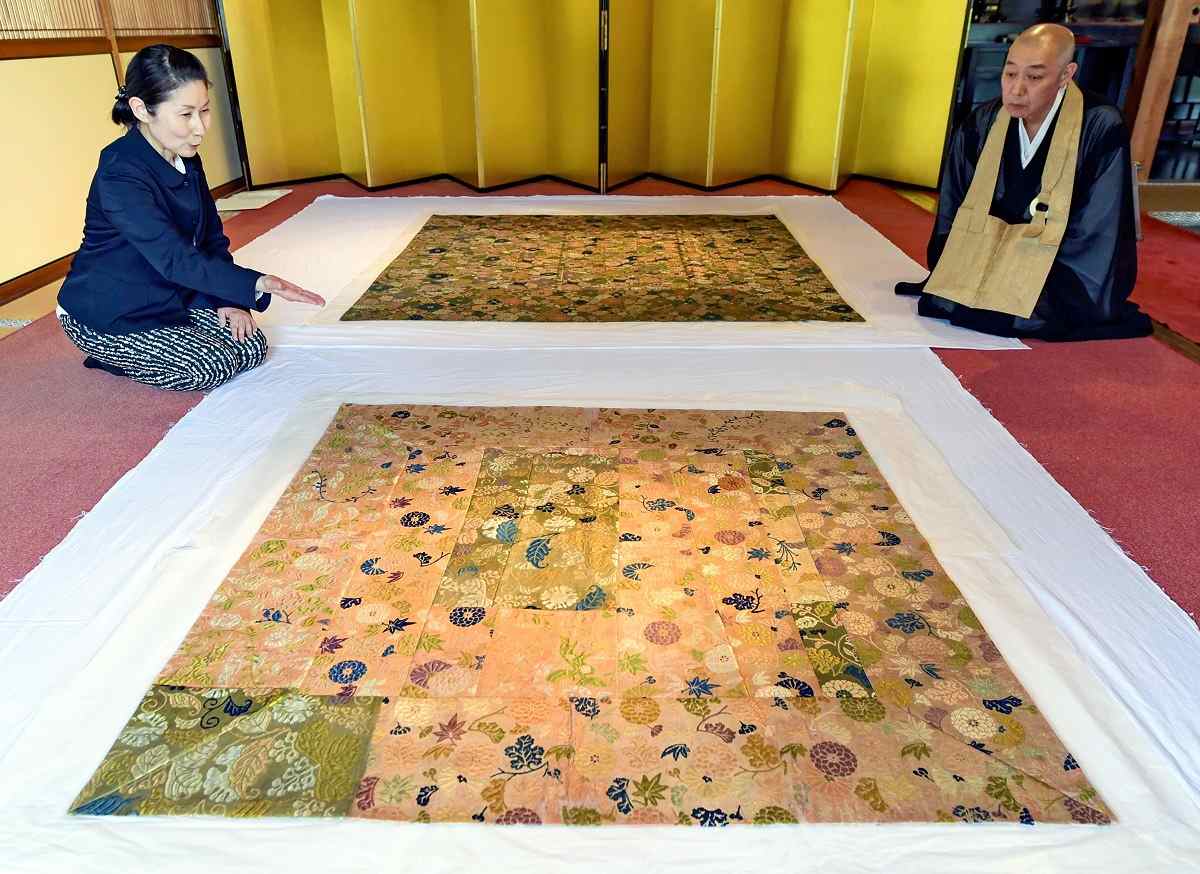 20:00 JST, May 27, 2023
KYOTO — A pair of dyed Buddhist altar cloths apparently dating back to the late 16th century have been restored, and were unveiled to the press on Friday at the Kodaiji Temple in Kyoto.
The temple was founded by Kita-no-Mandokoro, also known as Nene, the wife of noted warlord Toyotomi Hideyoshi (1537-1598), and the cloths are believed to have been made from kimonos such as noblewomen like Nene wore at the time.
The cloths, regarded as representative of the Momoyama period culture, will put on display to the public at the temple's Sho Museum from June 1.
The cloths, called "uchishiki," are decorative items spread on tables before Buddha statues on which implements used in ceremonies are placed. Since 2018, the temple has been restoring 12 uchishiki in its possession, and has now completed work on eight of them.
The latest restored cloths are 1.7 and 1.3 square meters in size. They were woven using a technique called "karaori," which creates flowers and other pattern using brightly colored threads.
The restoration process, which took a year, involved reinforcing damaged areas with new thread.
Add TheJapanNews to your Google News feed.