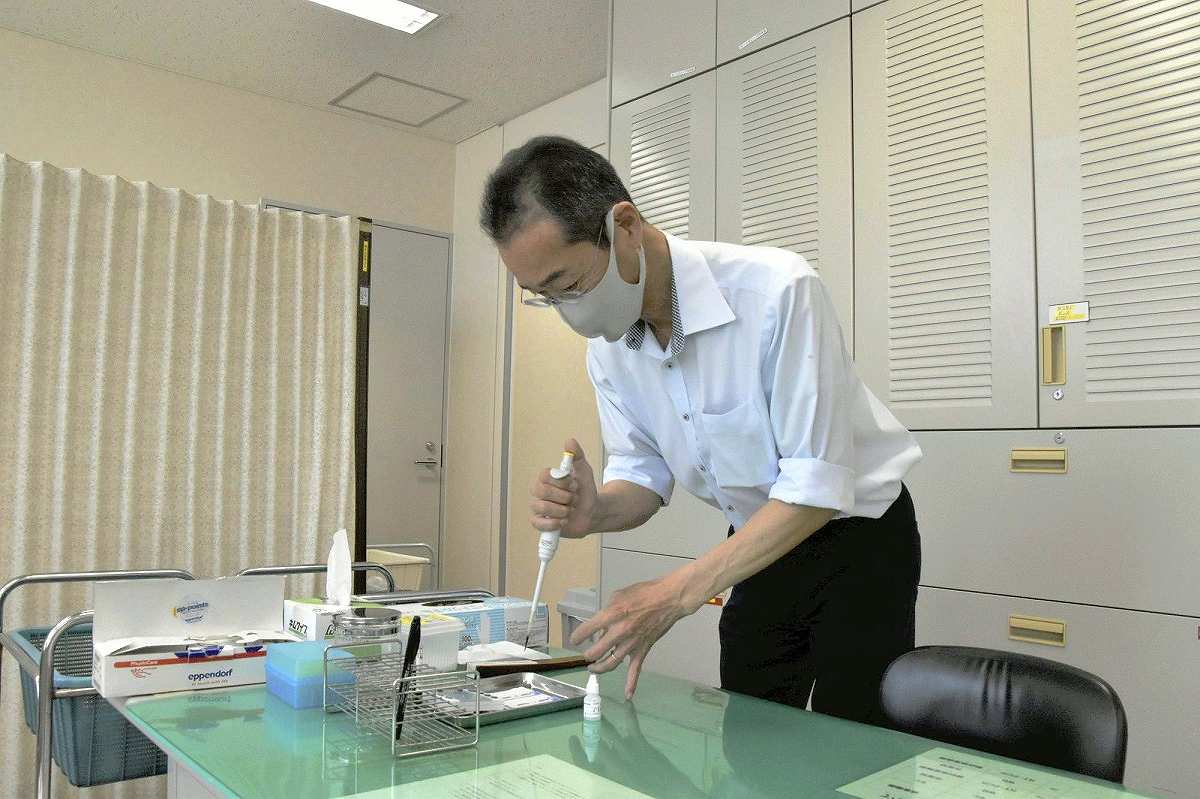 14:17 JST, May 24, 2023
More than 5,000 people have been diagnosed with syphilis this year, according to the National Institute of Infectious Diseases.
This level was reached about a month earlier than in 2022, when the total number of annual cases reached 12,966. That was the highest figure since 1999, when the current survey method was introduced.
According to preliminary figures being released weekly by the institute, the number of patients totaled 5,164 by May 14. The figure for the same period last year was 3,630.
By prefecture, Tokyo had the most cases at 1,332. Many patients were concentrated in urban areas, such as Osaka with 699 cases and Fukuoka with 257 cases.
Syphilis is transmitted mainly through sexual contact. Infection can be confirmed through a blood test, and antimicrobial agents can cure the disease completely. Potential symptoms include a rash over the whole body, swollen lymph nodes and ulcers in the pubic area, but early symptoms are mild.
Infected people can spread the disease to others without realizing they are sick. Of particular concern is the infection of pregnant women. Congenital syphilis, in which a fetus is infected through the placenta, increases the risk of stillbirths and disabilities in the baby.
According to the institute, cases of congenital syphilis have been increasing in recent years, with 20 cases reported in 2022. This year, six cases were confirmed by April 5.
"There is a possibility that cases of congenital syphilis will increase along with those of syphilis," said Sapporo Medical University Prof. Satoshi Takahashi, who heads the Japanese Society for Sexually Transmitted Infections. "Syphilis is a curable disease, so people should get tested without hesitation if they have worrisome symptoms or concerns."
Add TheJapanNews to your Google News feed.