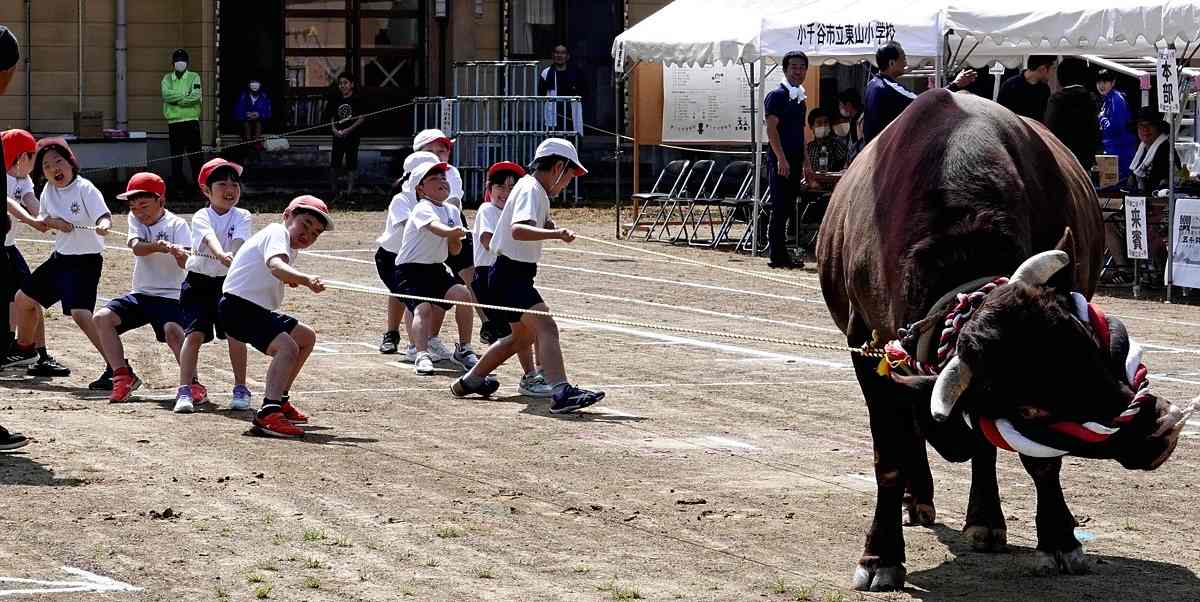 17:35 JST, May 21, 2023
OJIYA, Niigata — Students at Higashiyama Elementary School played tug-of-war with a bull during a sports day event held for the first time in four years on Saturday in Ojiya, Niigata Prefecture.
As part of the school's curriculum, the students help take care of the bull named Gyutaro, which appears in traditional bullfighting events in the city.
The school teaches its students about the history of the community, which is famous for a type of bullfighting called "ushi no tsunotsuki." The event is a nationally designated intangible folk culture property.
To keep the city's traditions alive, the school has been raising bulls for about 20 years.
The game of tug-of-war played against the bull at the school's sports day event was the first to take place since 2019, when it was first held.
This year, students pulled on two ropes tied to Gyutaro, the fourth bull at the school to be given the name. However, Gyutaro, which weighs about 900 kilograms, would not budge and ended up pulling the students and easily won the game.
"Gyutaro is so strong and [the rope] cut my hands a little, but it was a good memory," said a third grader at the school.
Add TheJapanNews to your Google News feed.