Kirigamine Highlands Wildfire That Led to Evacuations from Outdoor Adventure Haven Put Out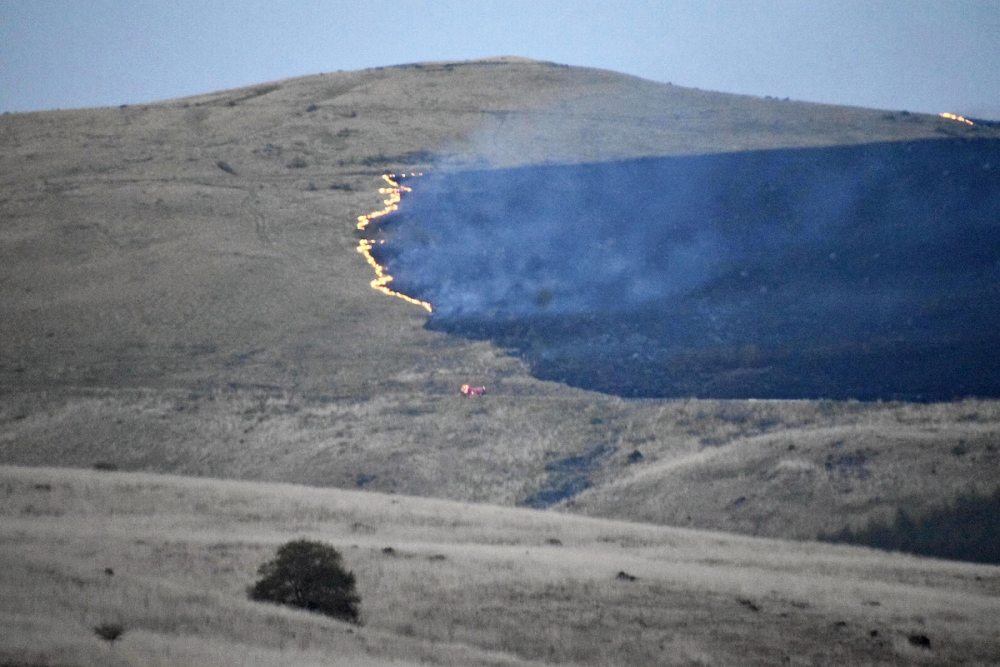 11:56 JST, May 5, 2023 (updated at 16:40 JST)
NAGANO — A wildfire in the Kirigamine highlands in Nagano Prefecture that led to the evacuation of 189 people from the popular outdoor adventure area on Thursday was extinguished shortly after noon on Friday, a local fire department announced. No injuries were confirmed.
The fire broke out near the top of 1,681-meter Mt. Gabotcho on the highlands that straddle the cities of Suwa and Chino, and burned about 180 hectares of surrounding grasslands and mountain slopes, according to the Suwa fire department.
The fire was first reported by a user of a nearby air field for gliders, who made an emergency call after spotting smoke in the area at about 1:40 p.m. Thursday.
Due to the fire, the Nagano prefectural police closed off a section of the Venus Line road, a thoroughfare popular with tourists, from Thursday evening.
The Chino city government set up a disaster response headquarters and issued an evacuation order for the area that has an enclave of holiday homes.
Officials announced that the fire had been extinguished at 12:26 p.m. Friday.
Add TheJapanNews to your Google News feed.