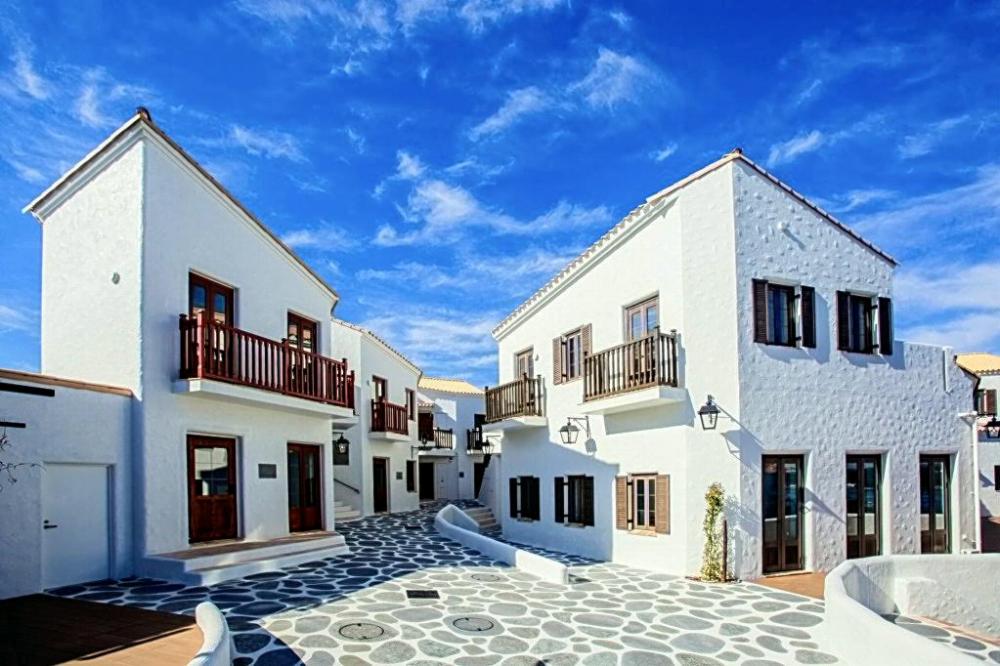 11:36 JST, May 5, 2023
SHIMA, Mie — Shima Mediterranean Village, a resort overlooking Ago Bay in Shima, Mie Prefecture, has triggered a flood of interest with a special offer — a one night stay with two meals at ¥300 per guest.
The deal, which will run over three months, is being given to one group of up to four people for each night, excluding Saturdays and certain other dates. The equivalent package usually costs ¥26,000 to ¥27,000, making the special offer extremely popular and resulting in more than 40,000 applications for April stays and over 35,000 for May. April had 23 days for which the deal was available, while May has 18.
When the hotel started accepting applications for the offer, its website crashed due to a surge in traffic, prompting a switch to a new server.
The special offer was devised to commemorate the 30th anniversary this June of the resort's opening. The resort's buildings and grounds were designed to resemble towns on the Mediterranean coasts of Spain and Greece, with the blue bay stretching out before the facility. When the resort first opened in 1993, it consisted entirely of vacation homes, but the buildings were later converted into hotels, and a hot spring facility and restaurants have been also added.
The hotel operator hit upon the idea of the offer due in part to how visitors from Tokyo and elsewhere in February flocked to Shima Spain Village, a theme park in Shima. The park was once called "a theme park where visitors don't have to wait in line." However, following a collaboration with virtual YouTuber Suo Sango, the visitor count at the park soared to some 236,000 for the February-March period, up 90% from the same months in a normal year.
"We, too, wanted to increase our name recognition and promote the Ise-Shima area together [with the theme park]," said a representative for Shima Mediterranean Village.
The hotel is scheduled to start accepting applications for June, the last month for the special offer, on May 8.
"In commemoration of our 30th anniversary, we set a really striking price, but we've been surprised by how much the response has exceeded our expectations," the representative said.
Add TheJapanNews to your Google News feed.