GENERAL NEWSPERSPECTIVES

Old & New
Kyoto festival focuses lens on meaning of 'border'
Old & New video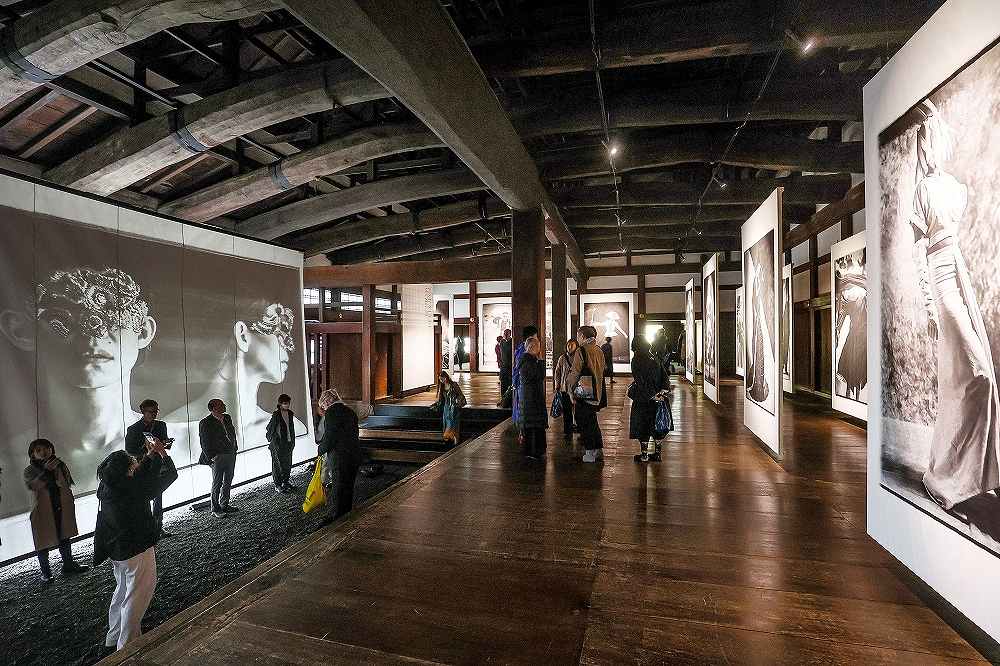 12:59 JST, April 30, 2023
KYOTO — Kyotographie, a major international photo festival held in Kyoto, opened for its annual run on April 15.
Fifteen artists and artist groups have been invited from Japan and abroad to participate in the festival and hold various exhibition events at 19 venues in the city. Other related events such as artists' talks and workshops are also being held in the city.
The photography festival began in 2013 and has been held every year since, making this the festival's 11th year.
Each iteration of the festival has a unifying theme that guides both the works and venue arrangements, the appeal of which is enhanced by a wide variety of spatial presentations. Many of the venues are a draw in themselves, attracting people who are not otherwise interested in photography.
Last year, the indoor event venues alone were visited by about a cumulative total of 200,000 people, despite the ongoing pandemic.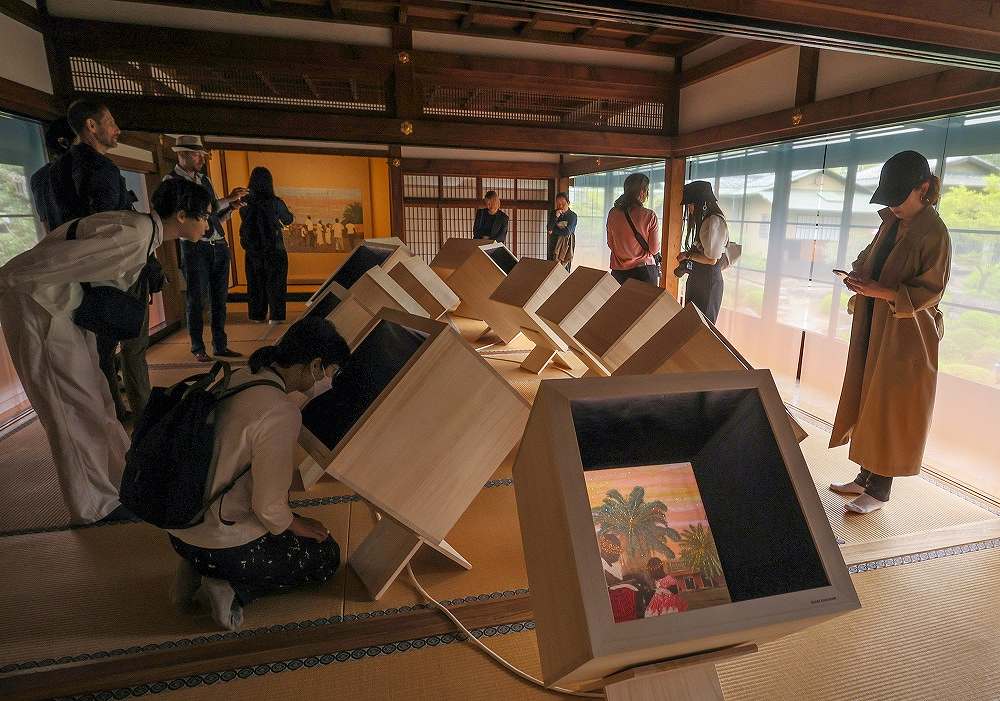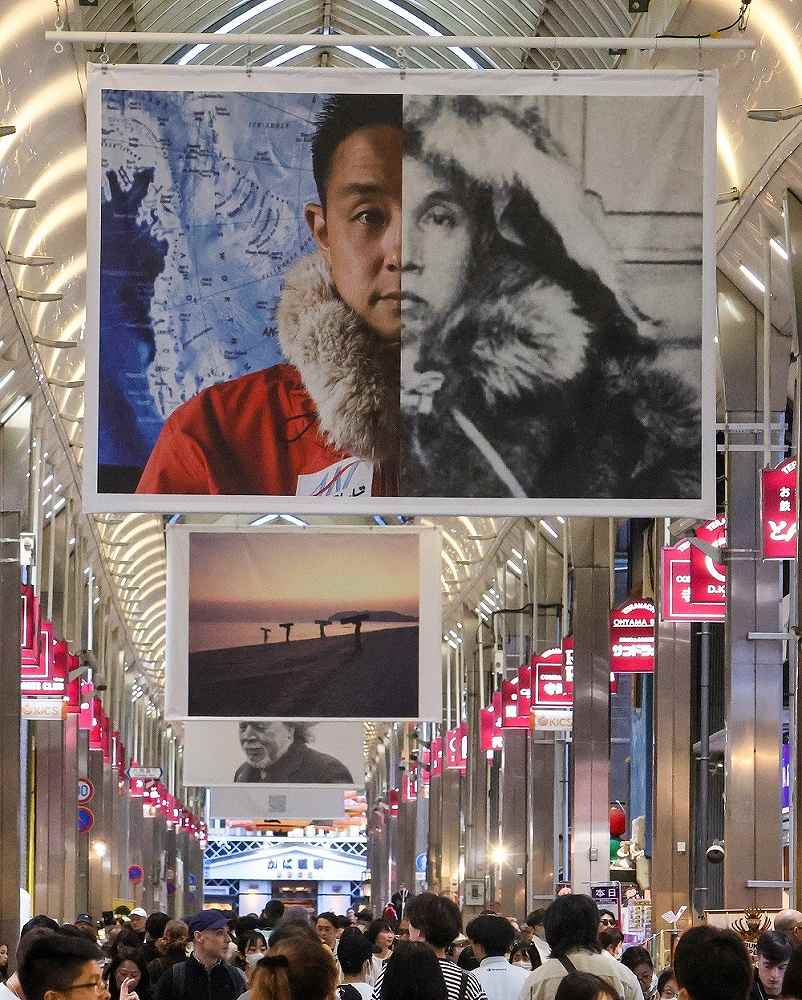 This year, the theme is "border." Lucille Reyboz and Yusuke Nakanishi, who established the festival and serves as co-directors, explained the inspiration for the theme as countries closing borders in response to the spread of the novel coronavirus, individuals wearing masks and isolating themselves from society, and Russia's invasion of Ukraine by crossing the countries' shared border.
In fact, the co-directors said, all organisms live by maintaining various kinds of borders, and these borders can be said to shape an individual's existence. They added that while most borders are invisible, they hope that this year's photography festival can make them more visible, and prompt people to think about the existence of borders.
The festival runs through May 14. The cost of admission differs by venue. For an adult, the cost ranges from free to ¥1,200. Passport tickets, which allow visitors to enter all the venues, also differ in price depending on the type. Prices range from ¥4,500 to ¥15,000 for an adult.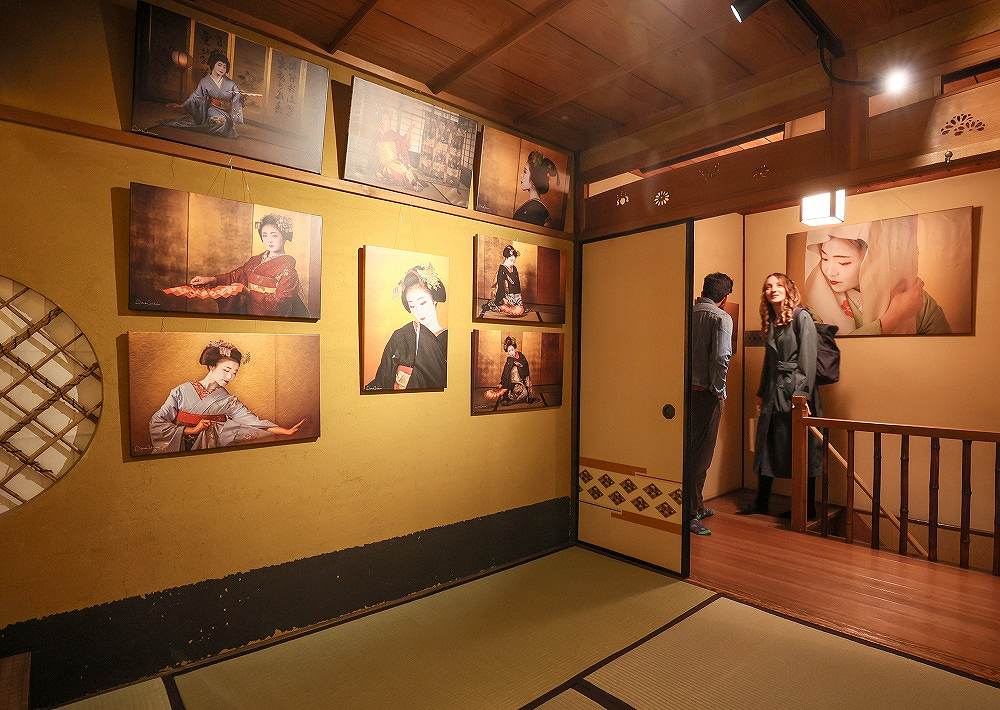 Also in Kyoto during the festival is a satellite event called KG+. A large number of artists and artist groups from Japan and abroad are participating in the event, displaying visual art that has passed a screening at about 100 venues chosen by the artists, such as temples, hotels and galleries. Most of these installations can be enjoyed free of charge.
This year has also seen the debut of Kyotophonie, a sister event and music festival.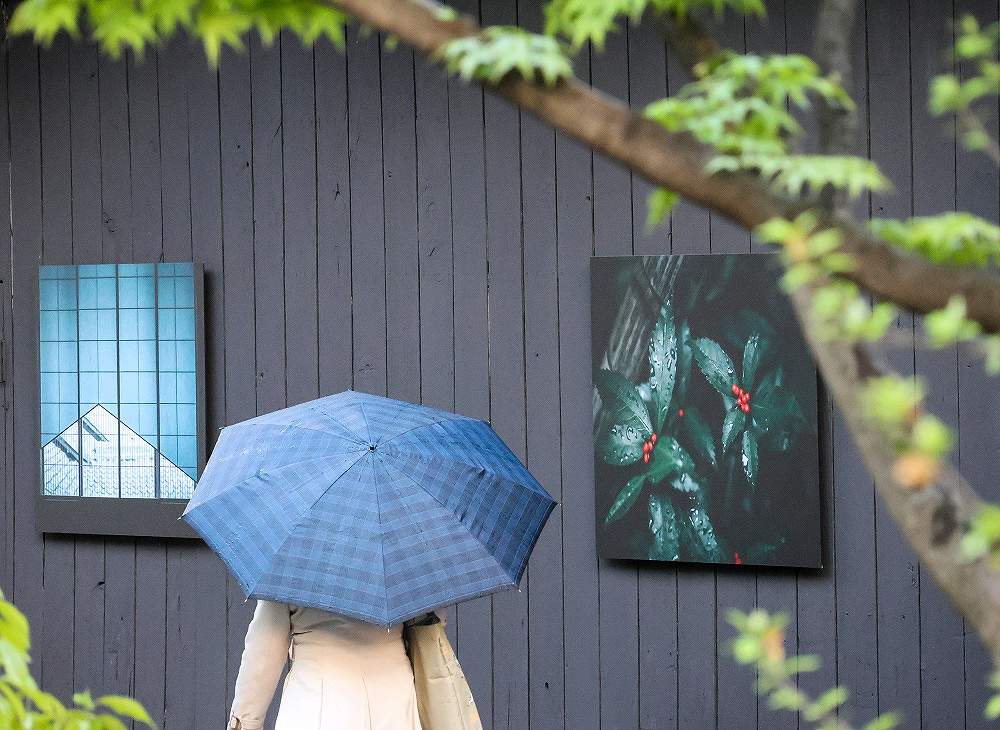 Add TheJapanNews to your Google News feed.