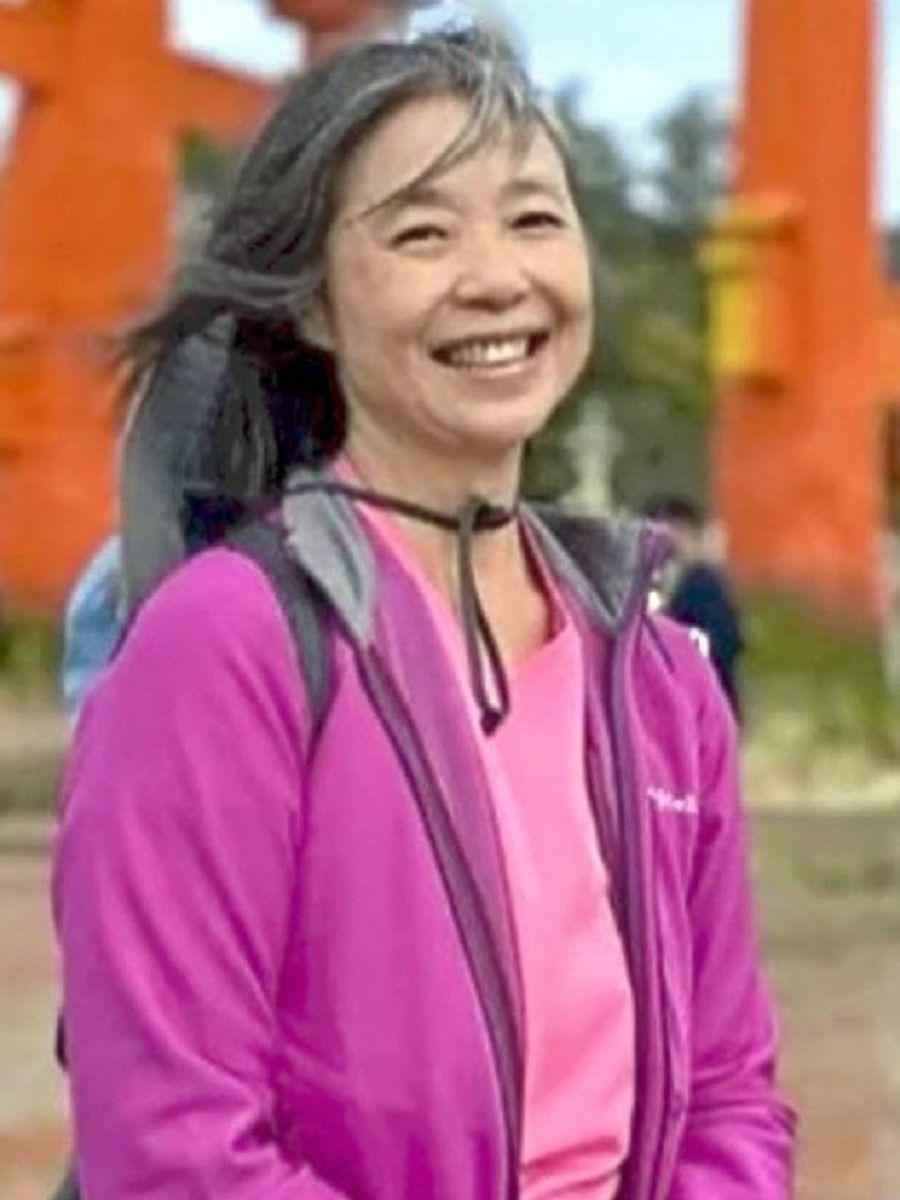 16:24 JST, April 27, 2023
NARA — An American woman has been missing for more than two weeks while traveling through Nara Prefecture.
The woman, Patricia Wu-Murad, 60, is believed to have disappeared along the Kumano Kodo pilgrimage routes, which are designated as a World Heritage Site. The police have released her name and photo in response to her family's wishes for any information that can lead to her being found.
According to police, Wu-Murad was last seen leaving a guest house in the Imoze district of Totsukawa in Nara Prefecture around 7 a.m. on April 10. Wu-Murad was supposed to check in at a different guest house in the village's Hiratani district after traveling along the Kumano Kodo trail on the day. When she had not arrived at the Hiratani guest house by the evening of April 10, the staff called the police.
Wu-Murad's whereabouts are still unknown despite search and rescue efforts by police and others around Kumano Kodo.
According to police, Wu-Murad is 1.57 meters tall and was last seen wearing a pink jacket and carrying a yellow backpack. Contact Nara Prefecture's Gojo Police Station, which is in charge of the case, to provide any information that might lead to her being found.
The Kumano Kodo pilgrimage routes, which are a popular destination for tourists from both Japan and overseas, have several routes to visit sacred sites in Wakayama Prefecture. The trails go through the prefectures of Osaka, Nara, Mie and Wakayama. Nara Prefecture's Totsukawa is located near Wakayama Prefecture.
Add TheJapanNews to your Google News feed.