Historic Pilgrimage Routes of Japan, Spain Form Friendship Tie that Transcends Religion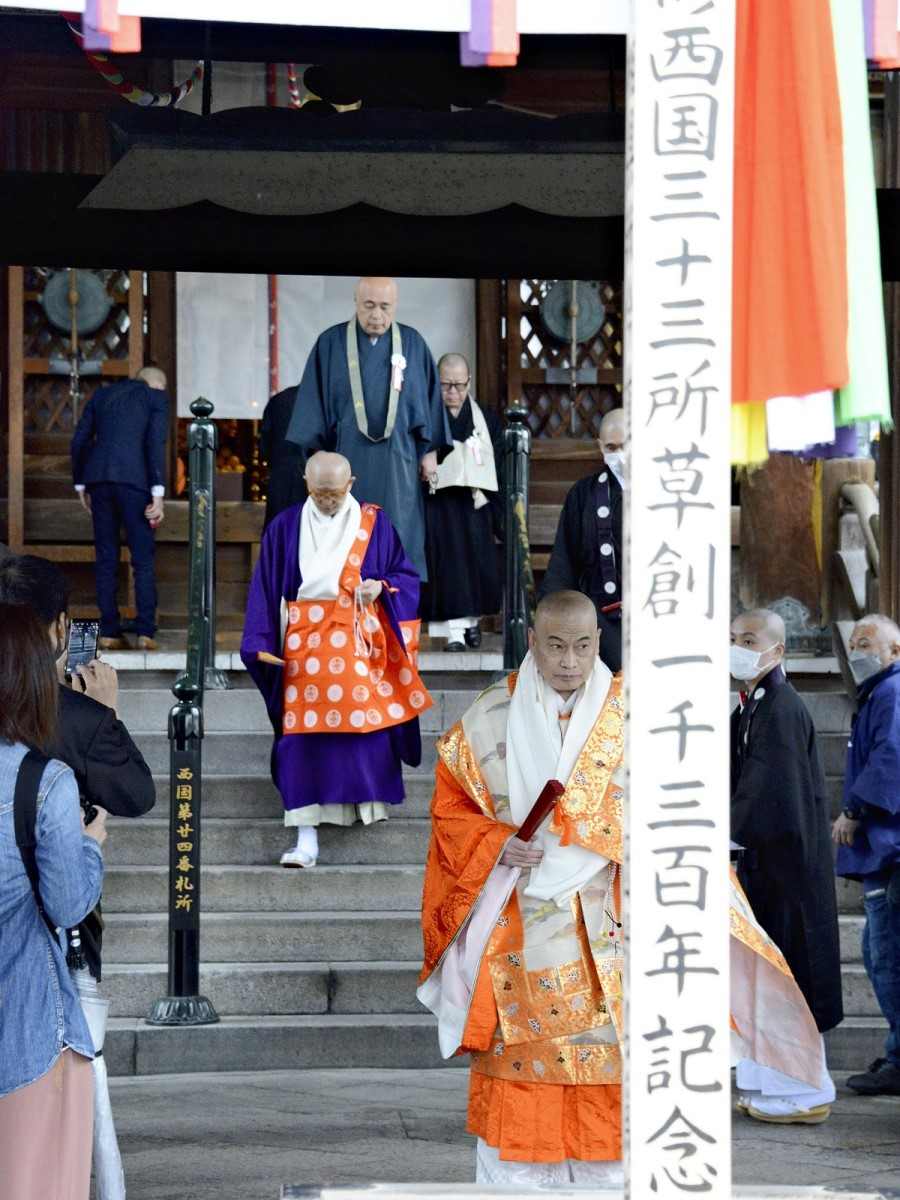 10:00 JST, April 24, 2023
A historic pilgrimage route believed to be the oldest in Japan has formed a friendship tie-up with the world-famous Routes of Santiago de Compostela, with the aim of increasing global name recognition for both through cooperation that transcends their different religions.
The Saikoku Kannon Pilgrimage officially signed an agreement with the Santiago de Compostela, a World Heritage Site, at the Spanish Embassy in Tokyo on Tuesday.
The 1,000-kilometer Saikoku route comprises 33 Buddhist temples worshipping Kannon Bodhisattva, and stretches across seven prefectures, including Osaka, Kyoto and Wakayama.
The Saikoku route has a history dating back 1,300 years, and was designated a Japan Heritage Site in 2019.
The Santiago routes start at various places in Europe and terminate at the cathedral in Santiago de Compostela. The routs were designated a World Heritage Site in 1993. Santiago de Compostela is one of world Christianity's three major pilgrimage sites along with Rome and Jerusalem.
The new partnership will be administered by a council comprised of the pilgrimage temples and local governments on the Japanese side, and the Spanish autonomous community of Galicia, where the final destination of the Santiago routes is located.
Negotiations for the new association were initiated by Hendo Okamura, the head priest of Kannonshoji Temple in Shiga Prefecture and the No. 32 temple on the Saikoku route.
"I will work so that Saikoku pilgrimage will last for another 1,000 years," Okamura said.
Special events are planned with the aim of also leading to physical improvements of the routes.
Add TheJapanNews to your Google News feed.