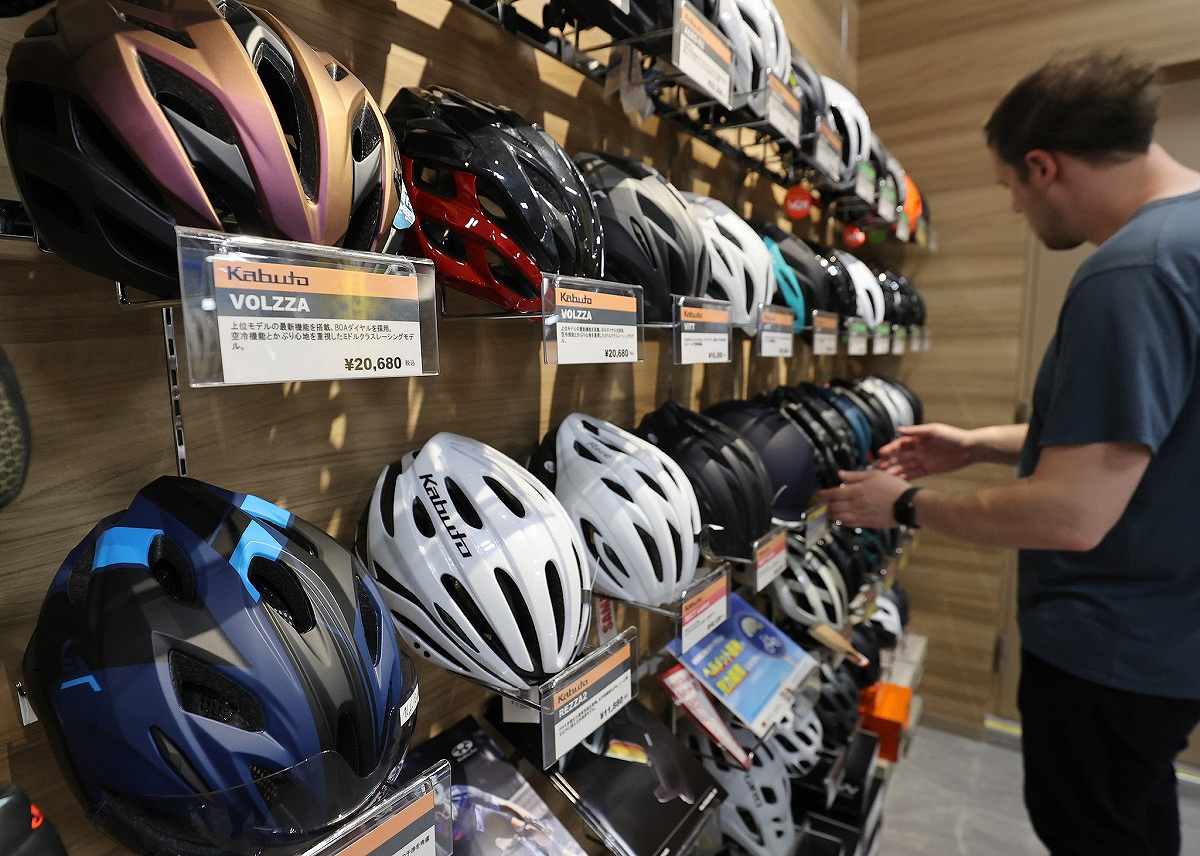 10:30 JST, April 11, 2023
TOKYO (Jiji Press) — Bicycle helmets are in short supply in Japan after a revised law obliging cyclists of all ages to make an effort to wear helmets went into effect this month.
Demand for helmets is outstripping production, with cap-style ones in particularly short supply due to their popularity.
At a bicycle shop in Tokyo's Minato Ward, helmets in a variety of colors, mostly sporty ones, are lined up.
"Wearing a helmet is bothersome, but it's necessary for safety," said a visitor in his 40s.
According to the shop's manager, Kyosuke Tabuchi, the number of elderly female visitors increased following the law change.
Cap-style helmets at affordable prices of ¥10,000 or less are selling well, he said.
"Popular items are already sold out, and we are unable to procure them, apparently due to production bottlenecks," Tabuchi said.
Bicycle shop chain Aeon Bike Co., based in Chiba, saw helmet sales in March jump about 16-fold from a year earlier.
"We stocked up [bicycle helmets] in advance, but we are running out of stock and cannot meet demand," an Aeon Bike official said.
Helmet makers are rushing to respond to the surge in demand.
"We implemented a system for higher production last summer, but we're facing far more orders than we expected," said an official of OGK Kabuto Co.
The maker, based in Higashiosaka, Osaka Prefecture, expects to be able to deliver popular items by around summer.
Before the law change, only children under the age of 13 were required to wear helmets while riding bicycles.
According to the National Police Agency, people tend to suffer head injuries in bicycle accidents.
Last year, the fatality rate for cyclists who were not wearing helmets was about 2.6 times higher than for those wearing helmets.
Add TheJapanNews to your Google News feed.