Plastic Box from Tsunami-hit Town Found on Okinawa Prefecture Island, 2,200 km Away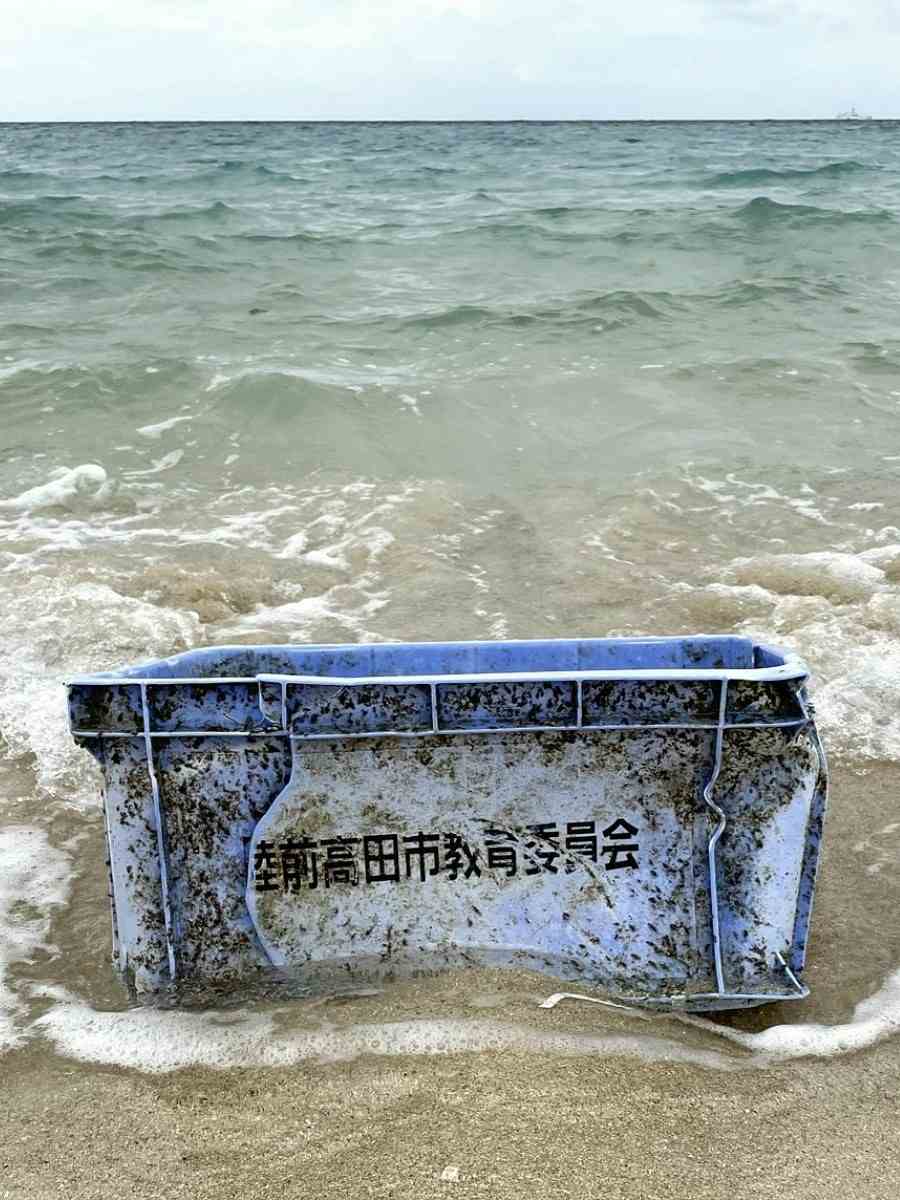 1:00 JST, April 4, 2023
A plastic box found on the shore of Miyako Island in Okinawa Prefecture is believed to have been carried there from Rikuzen-Takata, Iwate Prefecture, about 2,200 kilometers away, following the Great East Japan Earthquake and tsunami in 2011.
The box bears the text "Rikuzen-Takata City Board of Education" and likely came from Rikuzen-Takata City Museum, which was destroyed in the tsunami.
The Miyakojima local government is considering exhibiting the box before returning it to Rikuzen-Takata.
Toshitaka Agata, a tourist from Fukuoka, found the box on a beach near Takano fishing port in the northeast of the island and posted images of it on Twitter, prompting responses such as, "It must have been swept away by the tsunami [in 2011]" and "it's an important [disaster] relic."
A Miyakojima city official who saw the post recovered the box and contacted the local government in Rikuzen-Takata.
"When I saw 'Rikuzen-Takata' on it, I immediately thought of the tsunami. But I wasn't sure, because that was 12 years ago," Agata said.
Wrecked ships, fishing equipment and debris have washed ashore on the coasts of Hawaii, North America and Okinawa in the years since the disaster, but the frequency of such sightings have decreased over time.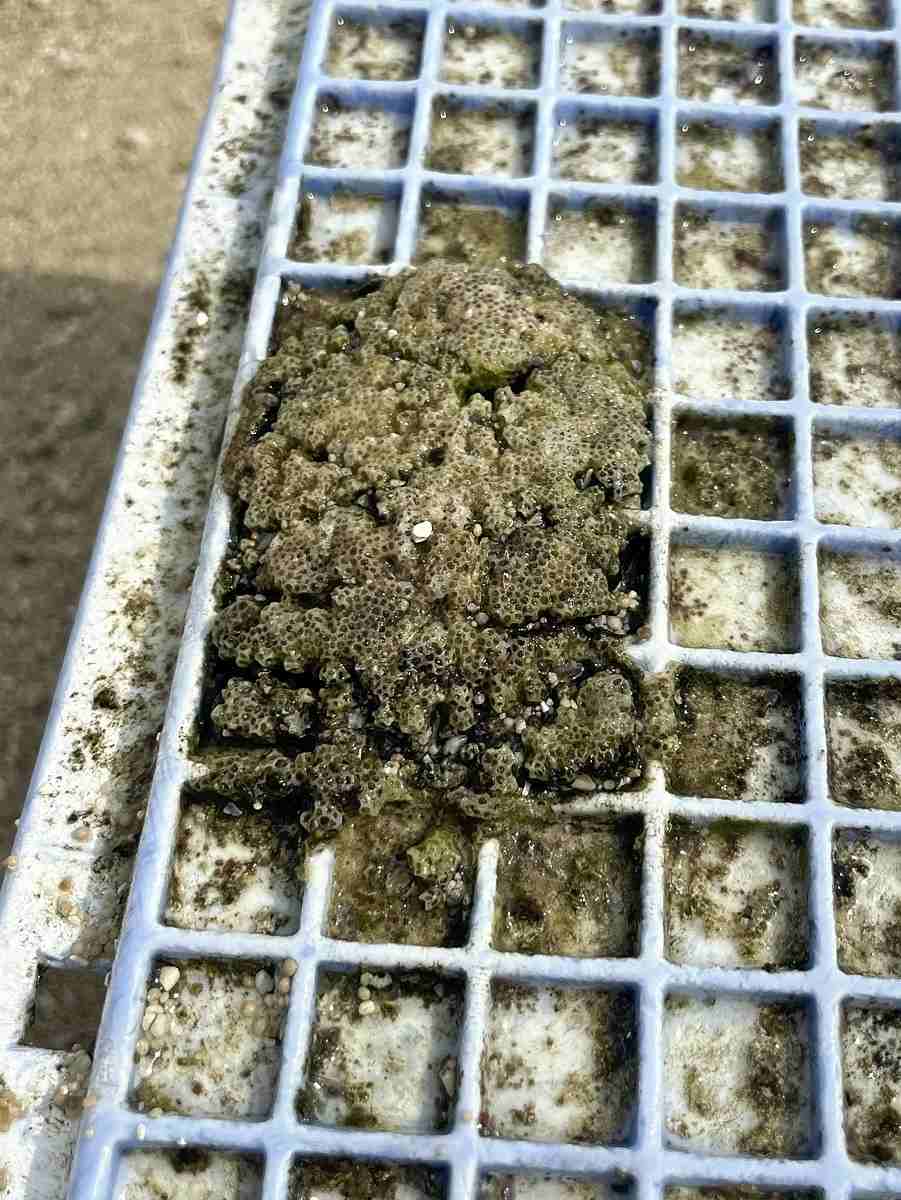 The 40 centimeter by 55 centimeter by 28 centimeter box is believed to have been used to store materials at the museum in Rikuzen-Takata.
"Twelve years have passed since the disaster, and it's rare to find something with so little damage," said Takanori Asakawa of the city museum. "I'm amazed it made it to Miyakojima." Rikuzen-Takata's rebuilt city museum opened in autumn last year.
According to a Miyakojima museum, coral was attached to the bottom of the box, which is believed to have been drifting in warm seas for at least two to three years. The museum considers displaying the box after examining the objects attached to it to find out the area of the sea it has been drifting. Eventually, the box will be returned to Rikuzen-Takata.
"It's a valuable relic that can convey memories of the tsunami," said Hidetoshi Yuya, curator of the Miyakojima museum. "I hope [the discovery] prompts people on the island to think about the disaster."
Add TheJapanNews to your Google News feed.