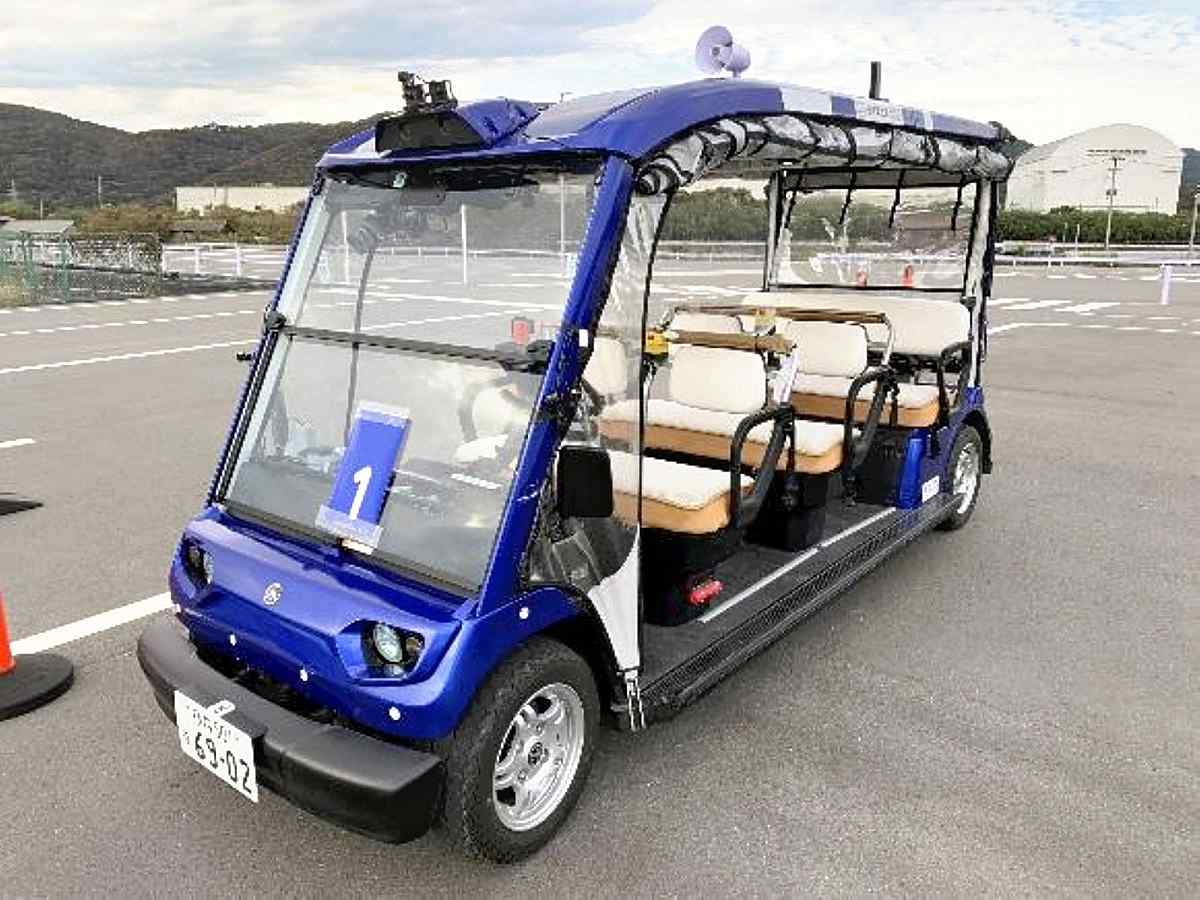 13:30 JST, April 1, 2023
TOKYO (Jiji Press) — Japan enforced the revised road traffic law Saturday, allowing so-called Level 4 autonomous driving, or fully automated driving under certain conditions, on public roads.
The revised law requires autonomous driving service providers to submit operation plans to the public safety commissions of prefectural police under a new permit system.
The rule change is seen giving rise to passenger mobility services operated under remote supervision on specific routes in depopulated areas. It will not affect privately owned vehicles.
As requirements for permits, operators must assign a person to monitor services remotely, set up remote monitoring equipment for confirming situations inside and outside autonomous vehicles visually and aurally and checking the location, and take cybersecurity measures.
The town of Eiheiji, Fukui Prefecture, central Japan, is preparing to apply for a permit soon. The town plans to operate a transportation service with three seven-seater electric carts that travel on paths for cyclists and pedestrians, with one monitoring official.
The government approved the carts for Level 4 autonomous driving Thursday, making them the first vehicles in the country to receive such approval.
Eiheiji has been offering the service with Level 3 autonomy, under which humans take over driving operations in emergencies, since March 2021.
Boldly Inc., a unit of telecommunications company SoftBank Corp. , is also considering applying for a permit at an early date.
Boldly is aiming for Level 4 autonomous driving for a bus circling around the Haneda Innovation City commercial and business complex near Tokyo International Airport at Haneda.
The government has a target of realizing Level 4 autonomous driving services in at least 40 locations by fiscal 2025.
Also on Saturday, Japan began a system requiring operators of automated delivery robots to register with authorities. Such robots must carry a mark showing that they are being remotely controlled and must be equipped with an emergency stop button.
Add TheJapanNews to your Google News feed.