Tokyo Restaurants Offer Ukrainian Evacuees Jobs – and Sense of Purpose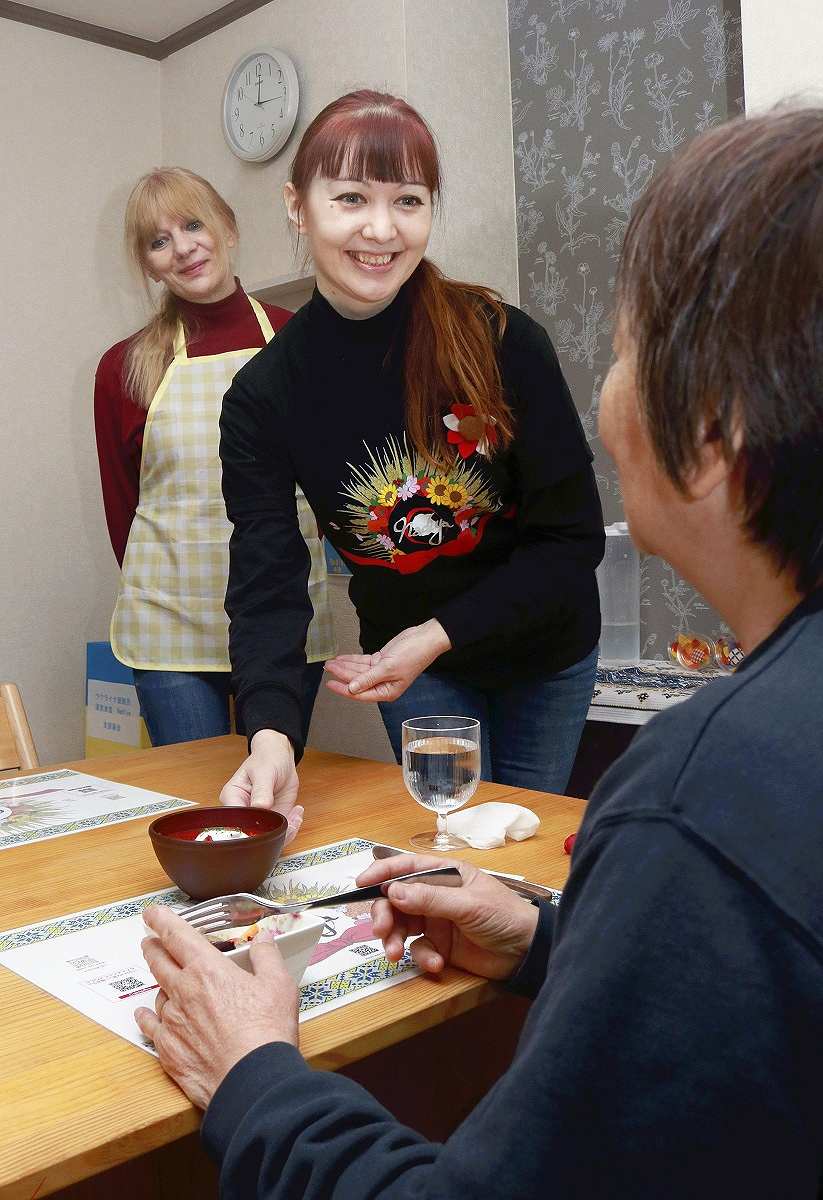 12:09 JST, March 28, 2023
Two restaurants in Tokyo that employ evacuees from Ukraine and serve traditional home-style dishes from the country are becoming popular among locals.
Located in the western Tokyo cities of Nishitokyo and Kodaira, the restaurants are run by two Japanese people who hope to not only offer jobs to those who have fled Russia's invasion of Ukraine, but also give them a sense of fulfillment in their life in Japan. The two have been working to launch new restaurants to provide such opportunities to more evacuees.
Traditional dishes
At one of the restaurants, Nadiya in Nishitokyo, two Ukrainian people were cooking and serving dishes, while the Japanese operators, Norihito Betto, 44, and Megu Arai, 26, were attending to guests and taking orders on March 17. The restaurant is housed in a shared space for rent called Ripple NishiTokyo.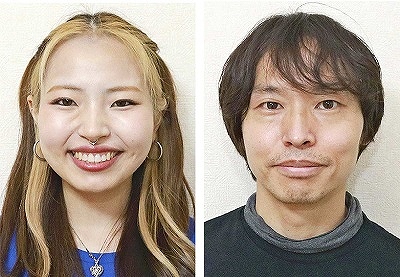 The menu includes borscht and varenyky, a Ukrainian dumpling made of dough stuffed with fillings made of ingredients like potato and mushroom.
The restaurant's reputation has gradually spread by word of mouth, and it is now attracting more and more guests, even from outside the area.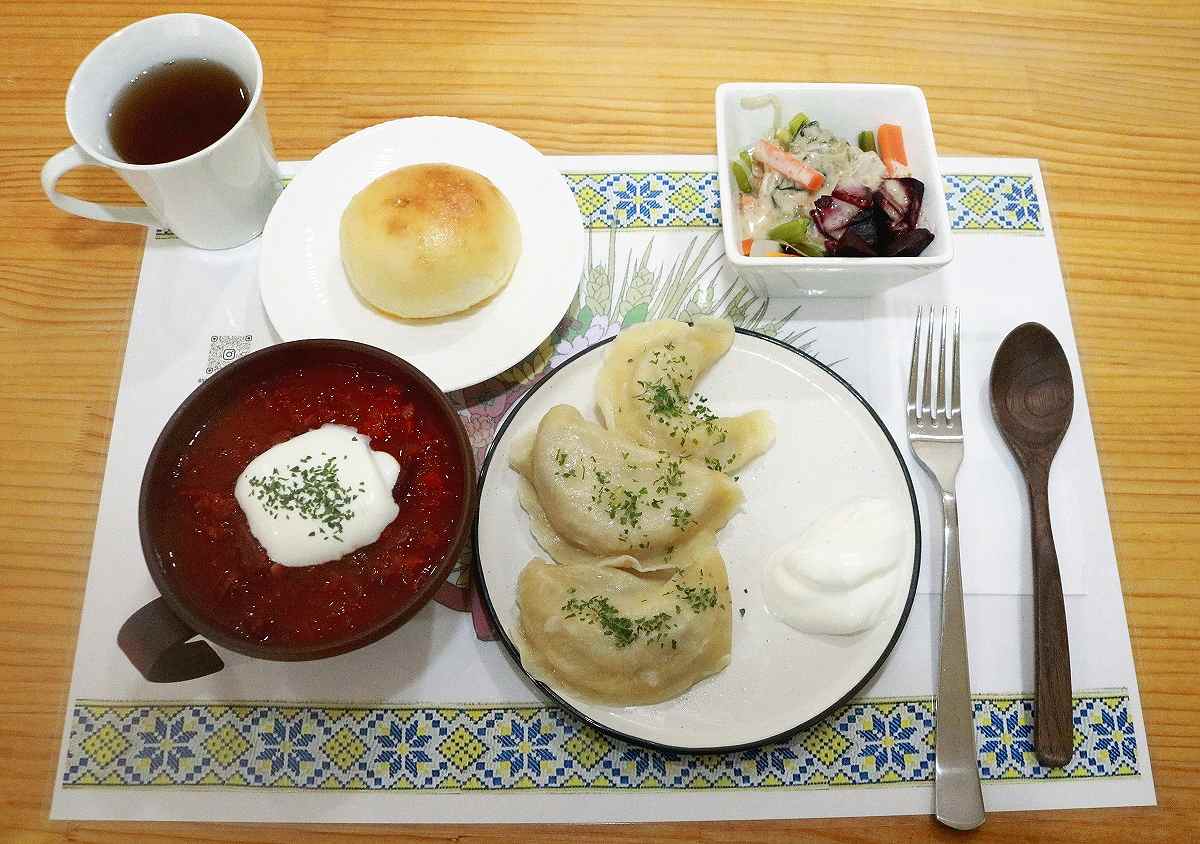 A 68-year-old woman who came to the restaurant with her friend from the neighboring city of Higashi-Kurume, Tokyo, was eating borscht and said, "It has lots of chunky vegetables and is very tasty."
No language barrier
Betto came up with the idea of launching the restaurant after becoming a guarantor of his acquaintance, Ielyzaveta Turovets, 30, who had evacuated from Kyiv. They became acquainted 10 years ago when Betto visited Ukraine for sightseeing and had kept in touch ever since. Betto invited her to Japan as the invasion became protracted.
Although Ielyzaveta could speak a little Japanese when she was evacuated to Japan, she was unable to find a job.
"There must be many evacuees in the same situation as [Ielyzaveta]. Is there anything I can do to help them?" thought Betto, and he started thinking about opening a restaurant.
His experience of having worked at a Japanese restaurant in Germany about 15 years ago without having to speak much German was also behind the idea.
Betto launched the first restaurant in Nishitokyo while working at a tourist information center in Tachikawa, Tokyo, having asked his former colleague, Arai, to join him in running it.
Once the operation of the restaurant was on track, he launched another restaurant in Kodaira in early March, hoping to create more job opportunities for evacuees.
Although Ielyzaveta was the only evacuee working there when Betto opened his first restaurant, a total of five evacuees are now employed at the two restaurants.
Nataliia Maksymenko, who was evacuated from Kremenchuk in central Ukraine and works with her mother at one of Betto's restaurants, said that she can work at the restaurant even though she cannot speak Japanese because she does not have to deal with customers very much.
Sense of fulfillment
Betto and Arai are aiming to help evacuees living in Japan have as little inconvenience as possible and to find fulfillment in their jobs. To do so, they are also planning to cover the expenses of operating the restaurants through a crowdfunding campaign and other means, as well as opening new restaurants in the future.
"I'd like to help evacuees play an active role in Japanese society," said Arai, while Betto said: "There must be many evacuees who remain unable to find a job. We'd like to offer a place to work for such people."
The restaurant in Nishitokyo is open on Friday and Saturday from 10:30 a.m. to 1:30 p.m., while the restaurant in Kodaira is open on Monday from 11 a.m. to 1:30 p.m. Both restaurants also offer food for takeout until 2:30 p.m.
For more information, please visit the website (https://www.nadiya-nishitokyo.com/).
Add TheJapanNews to your Google News feed.