Tokyo Metropolitan Government Creates VR Content to Showcase Remote Ogasawara Isles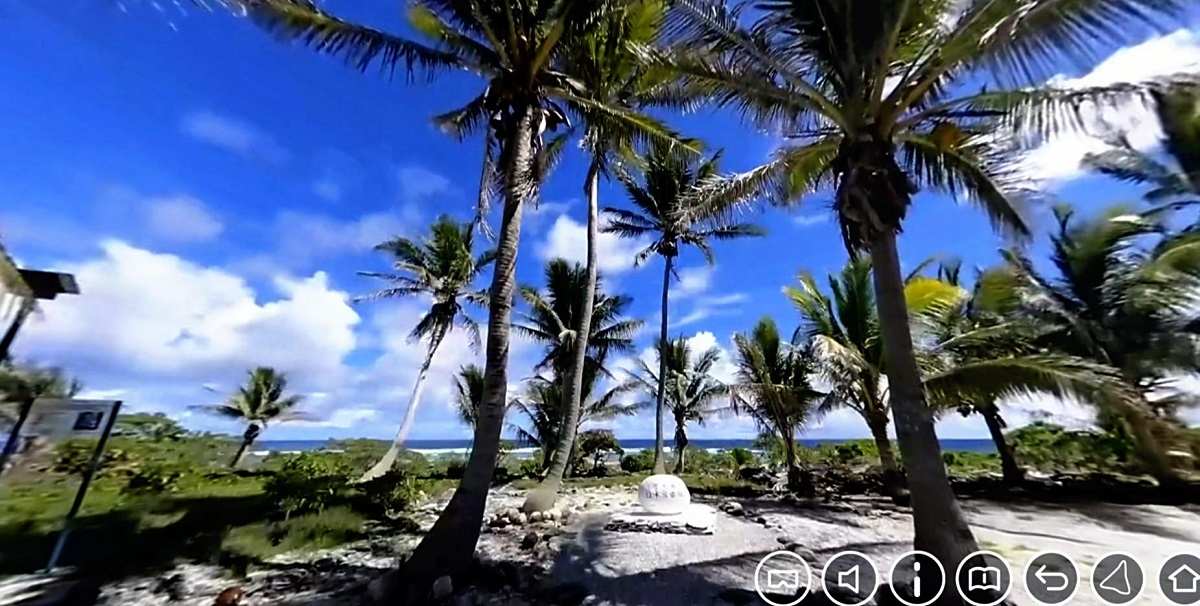 2:00 JST, March 14, 2023
The Tokyo metropolitan government has launched a website featuring virtual reality content taken on the Ogasawara isles to boost interest in these important outposts.
The Ogasawaras comprise a remote chain of islands in the Pacific that are administered by the Tokyo metropolitan government.
The VR content, which can be viewed free of charge online, features Japan's southernmost island of Okinotorishima and the easternmost island of Minami-Torishima.
Minami-Torishima is about 1,950 kilometers southeast of Tokyo and hosts Marine Self-Defense Force personnel and officials of the Meteorological Agency. Okinotorishima, which is about 1,700 kilometers south of Tokyo, comprises the uninhabited islets of Kita-Kojima and Higashi-Kojima.
Okinotorishima and Minami-Torishima are owned by the central government and access to the islands is restricted.
The islands have a combined exclusive economic zone of 850,000 square kilometers, more than double the land area of Japan at about 380,000 square kilometers.
The VR content utilizes photographs and computer graphics to give viewers 360-degree views from locations on the islands, including a concrete embankment on Okinotorishima and a monument on Minami-Torishima.
The metropolitan government has also designed stamps featuring the islands, priced at ¥1,330 for a sheet of 10 ¥84 stamps. Three hundred sheets of the limited edition stamps went on sale on the Japan Post website but have all sold out.
Add TheJapanNews to your Google News feed.