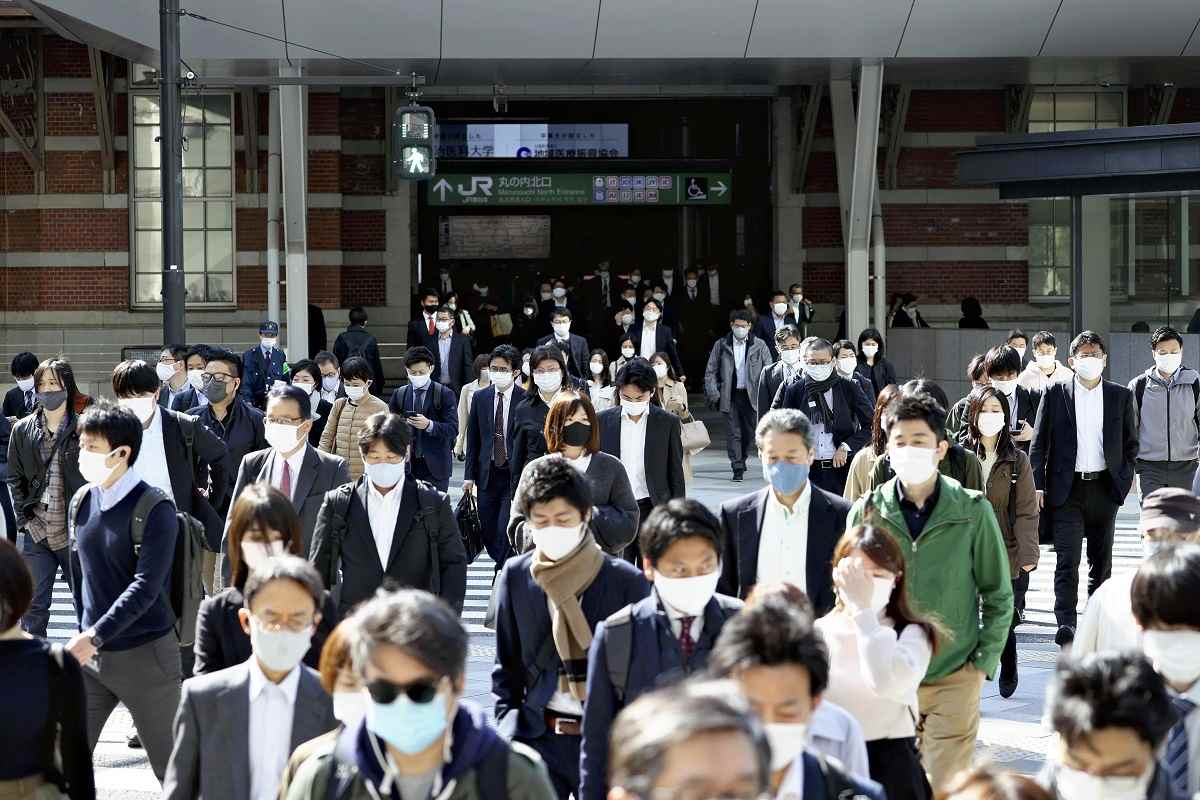 14:59 JST, March 11, 2023
People will be advised to use their discretion regarding masking up in public from Monday, under the government's eased mask-wearing guidelines.
The legal status of COVID-19 will be downgraded on May 8 to Category V, the same level as seasonal influenza. The eased mask-wearing guidelines are part of government efforts to help life return to pre-pandemic ways ahead of the change in the legal status.
Current guidelines recommend the wearing of masks indoors, while outdoors, masks are not required except when conversing with others in close proximity.
Under the eased guidelines, people will still be advised to wear masks at medical institutions and elderly care facilities, and when traveling on crowded trains and buses.
As in the past, mask-wearing guidelines will not be legally binding.
Businesses in the hospitality sector plan to revise their infection control guidelines and inform customers about the changes. Regarding masks, many businesses plan to let customers use their discretion.
The decision on whether or not to mask up will most likely depend on the situation, such as crowd levels and the presence of elderly people, who are at high risk of developing a serious illness.
A committee comprising Japan Railway (JR) companies and other private railway operators has revised their operational guidelines and deleted a line stating "[each operator] will call on passengers to cooperate in wearing masks."
JR East has said from Monday it will no longer make announcements at stations or on trains reminding people to wear masks, including during rush hour.
The Nihon Bus Association has also removed a statement from its operational guidelines that calls for the wearing of masks, but passengers will be reminded that the government recommends wearing them on crowded buses.
An airline association comprising domestic carriers will recommend leaving the decision to the discretion of passengers and employees.
Three major convenience store chains, including Seven-Eleven Japan, will let customers decide whether to wear masks in stores, but they will urge employees to mask up.
Department store operators such as Isetan Mitsukoshi Holdings and fast-food chain McDonald's Japan have also adopted similar policies.
Meanwhile, Tokyo Disney resorts and karaoke chain Big Echo will let visitors and employees make their own minds up on mask-wearing.
Add TheJapanNews to your Google News feed.