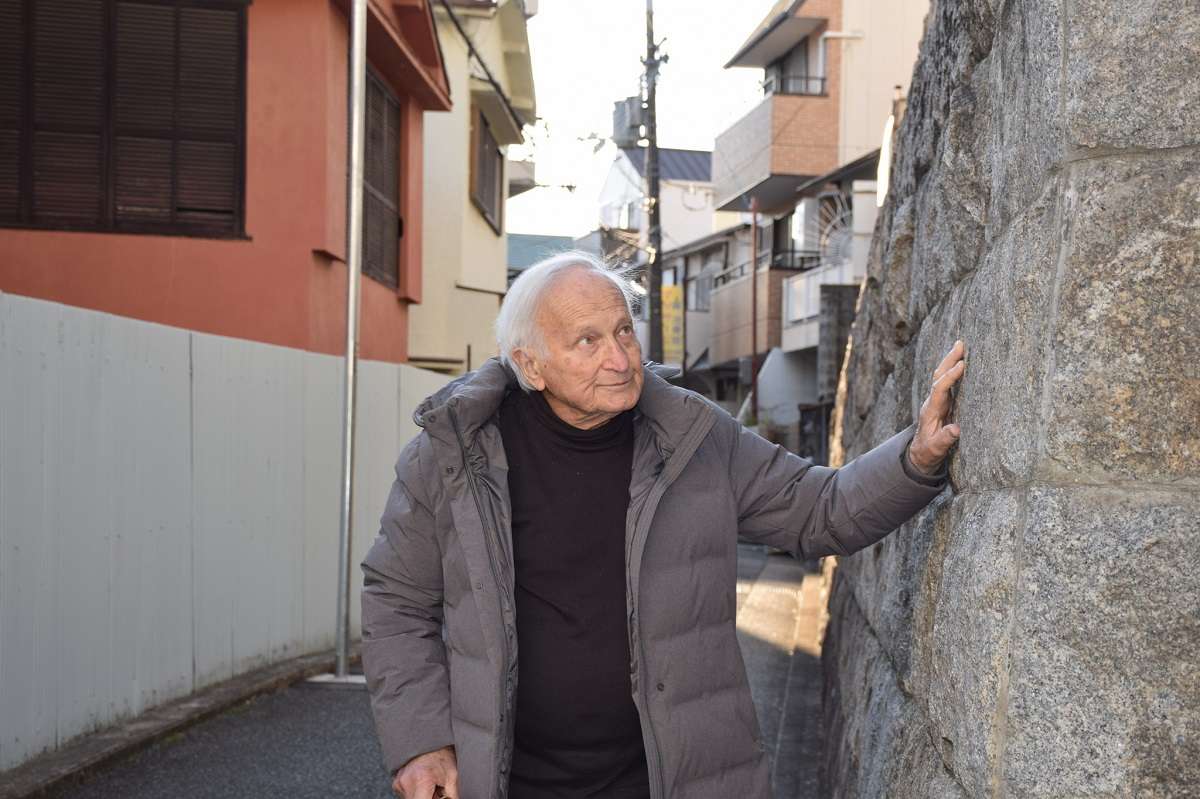 12:48 JST, March 5, 2023
KOBE (Jiji Press) — A 95-year-old Jewish man late last month revisited Kobe, where he temporarily stayed some 80 years ago after escaping Nazi persecution, thanks to a "visa for life" issued by Japanese diplomat Chiune Sugihara.
Marcel Weyland repeatedly expressed his gratitude to the people of Kobe, as he always wanted to do so. "Kokoro kara Arigato" (Thank you from the bottom of my heart), he told them in Japanese.
During World War II, Sugihara, then vice consul in Kaunas, Lithuania, issued transit visas to many Jews against the Foreign Ministry's policy. Weyland was one of those saved by the visas.
After Nazi Germany invaded Poland in 1939, Weyland's family fled to Lithuania. The family then obtained Sugihara's visas there and landed at the port of Tsuruga, Fukui Prefecture, via Vladivostok in the former Soviet Union.
The family moved to Kobe in spring 1941 and stayed there for about a half year before leaving for Shanghai.
After the war, Weyland moved to Australia, where he lives today.
Recalling his memory of staying in Kobe, Weyland said he ate yakisoba noodles at the Daimaru department store in the city.
When shown a picture of Daimaru at the time, Weyland smiled and said he "always had a yakisoba, which I love very much."
"I lived very happily" in Kobe, enjoying a bathhouse and watching Takarazuka Revue shows, he said.
According to the city and others, a local Jewish group was responsible for accepting evacuees, providing them with food, clothing, and other assistance. Jewish evacuees stayed in hotels and vacant houses and interacted with local residents.
The building where the group was based was destroyed in a U.S. air raid in the final days of the war. Only part of its stone walls remains, where a vocational school now stands.
Touching the remains, Weyland murmured, "Emotional."
Now in Europe, where he spent his childhood, Russia's invasion of Ukraine continues. Weyland said sadly that it is heartbreaking that the invasion is creating many refugees and that they are suffering.
Add TheJapanNews to your Google News feed.