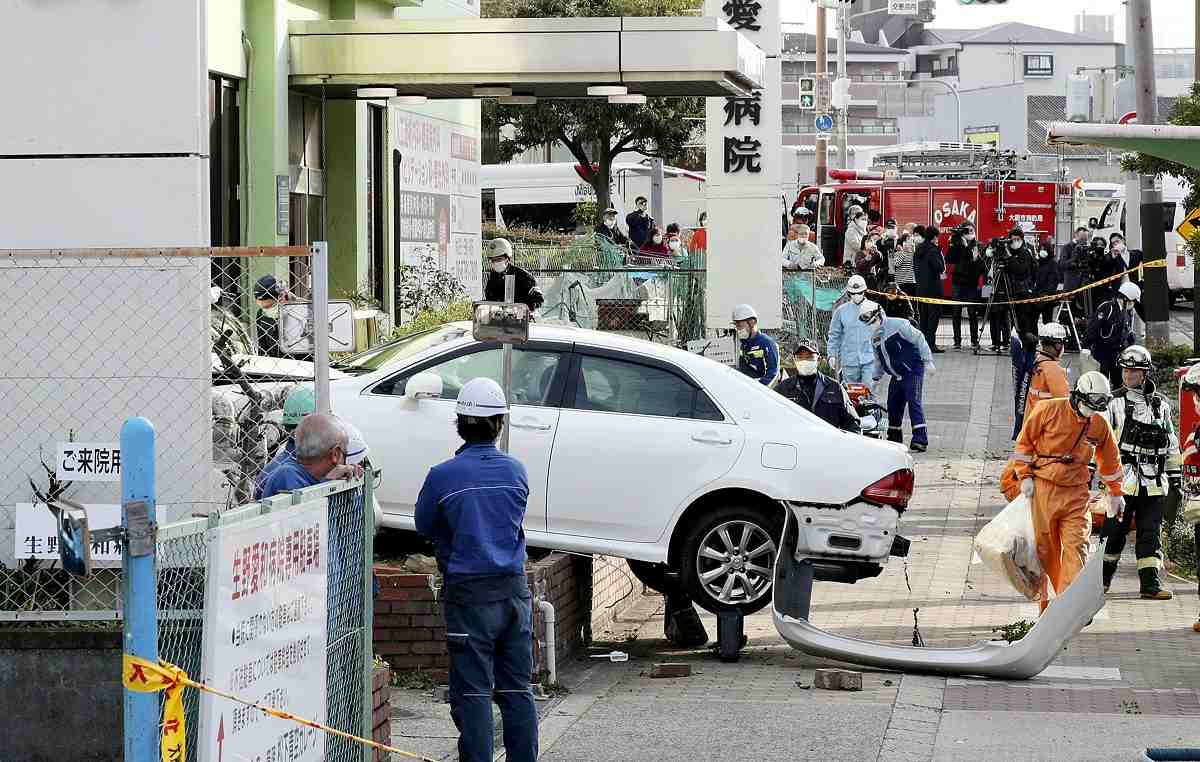 15:12 JST, March 2, 2023
OSAKA — A 71-year-old man was arrested on Wednesday on suspicion of striking and killing two elderly women when his car crashed in front of a hospital in Osaka, police said.
Masaki Go was arrested on the spot by Osaka prefectural police on suspicion of negligent driving resulting in death after the crash killed one woman in her 70s and another in her 80s. The two were visiting the hospital.
The incident occurred at Ikuno Aiwa Hospital in Ikuno Ward, Osaka, at around 2:45 p.m.
Go, who lives in Osaka's Hirano Ward, reportedly admitted to the charges, saying, "I did cause the accident and hit people." According to a source in the investigation, Go said that he sneezed just before the accident and his mind went blank.
The prefectural police said that Go, driving a white sedan northbound on National Highway Route 479, passed an intersection about 70 meters before the hospital, swerved into the opposite lane and began driving against traffic.
Security cameras in the area showed the car mount the sidewalk as it approached the hospital. It came to rest atop a raised flowerbed in front of the hospital.
Go was not injured, and there were no passengers in the car.
Add TheJapanNews to your Google News feed.