More need for after-school care facilities as waiting children increase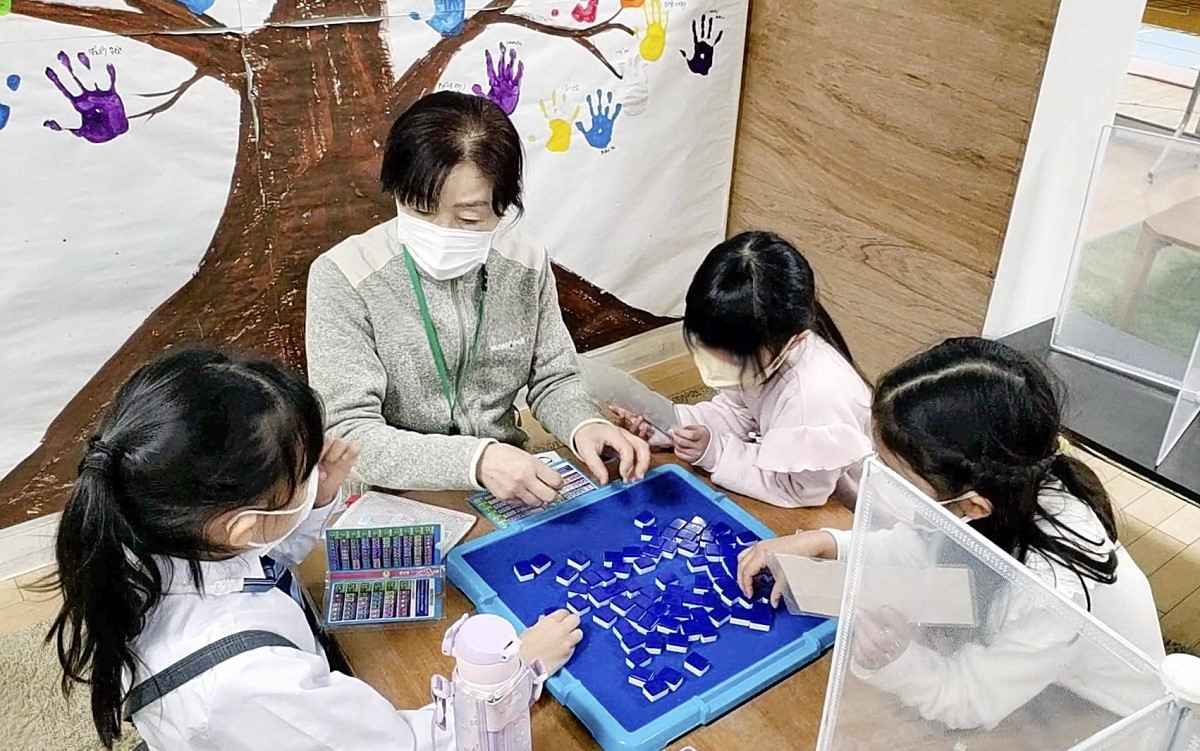 2:00 JST, February 20, 2023
After slightly dipping during the COVID-19 pandemic, the number of children on waiting lists to enter after-school care facilities has been increasing as economic and social activities are beginning to return to normal.
These facilities are intended to look after elementary school-age children as their parents or guardians cannot take care of them due to work or other reasons.
Seven years ago, an anonymous blog post using a hashtag referring to the failure to get a place at a nursery school became a topic of conversation. More recently, a hashtag on the failure to get a place at an after-school care facility started spreading on social media this month, when successful applicants for such public facilities are announced.
Demand for such facilities is increasing mainly due to more women working full-time, and the number of children on waiting lists has remained high.
In many cases, acceptance is determined mainly based on the guardians' work situation and the school year of the child. Some children are left stranded due to the lack of available facilities.
A 40-year-old working woman in Koto Ward, Tokyo, whose partner also works, applied two years ago for a public after-school care facility for her son, who was entering the first grade of elementary school. Until that time, she had been able to have her son looked after at a nursery school. But the application was unsuccessful, so she had to stop working as there was no place for her son to go after school.
"I wanted to work full-time, partly to pay the mortgage," she said. "Last year, I was finally able to have my son accepted and start working again. Before that, I felt a sense of unease."
According to a Health, Labor and Welfare Ministry survey, the number of children on waiting lists to enter such facilities peaked at 18,261 in 2019. After that, the number started to decline as some guardians did not entrust their children to these facilities due to anxiety amid the spread of the novel coronavirus. In 2022, the number increased for the first time in three years, to 15,180, up by 1,764 from the previous year.
Elsewhere in Tokyo, the government of Adachi Ward, where 354 children were on waiting lists for the 2019 school year, has divided the ward into 33 areas and decided to set up after-school care facilities to meet the demand in each area.
The ward is preparing 19 new facilities in 14 areas where the number of families raising small children is expected to increase mainly due to the construction of condominiums. It aims to have no children on waiting lists by 2024.
Using empty classrooms
There is also a movement to accept more children by integrating "after-school clubs for children," which can be used upon request whether guardians are at work or not, with after-school care facilities.
As of 2022, there are about 5,800 such integrated facilities nationwide. The central government is aiming to increase the number to 10,000.
Local governments are preparing facilities that have the advantages of each type of facility as well as sufficient space and staff.
At the request mainly of local governments aiming to integrate functions of the two different facilities, a Tokyo-based nonprofit organization that works to create places for children to play and learn utilizes unused classrooms and school grounds at elementary schools to look after children. The fees are low or free for elementary school-age children to play and learn.
"It is essential that all children equally have a place to stay with no disparity in experience or education when spending their after-school hours," said Kuniyasu Hiraiwa, the 48-year-old representative director of the NPO.
Children under the NPO's care can take part in programs such as sports, music and cooking. Area residents with expertise in particular fields join as instructors and are called "citizen teachers."
Costly private facilities
Some parents or guardians are forced to choose more expensive private facilities when their children are not accepted by public ones.
Such private facilities are thriving in urban areas. Monthly fees are sometimes in the several tens of thousands of yen, with some even charging over ¥100,000, while the fees for public facilities run in the thousands. The private facilities, however, might also offer appealing programs, such as English and computer programming.
Labo & Town, a private after-school care facility in Setagaya Ward, Tokyo, offers a variety of educational programs such as English and art. Staff members also chaperone children at the facility to and from lessons at other places.
The monthly fee ranges from about ¥20,000 to ¥80,000, depending on usage time and other factors.
"It's a big cost, but I appreciate that they take care of my daughter until late at night," said a 45-year-old company employee whose daughter is in the first grade of elementary school. "And beyond that, she can experience a wide range of things such as cooking and English."
Improving working conditions
To eliminate children on waiting lists, it is essential to secure workers with professional skills in addition to setting up more after-school care facilities. The problem is that workers tend to quit early mainly due to poor working conditions.
The staff of such facilities include "after-school childcare workers" who are qualified to be nursery school teachers or social workers and have completed training provided by prefectural governments.
It is difficult to secure qualified staff. Many of the staff are non-regular workers, such as students working part-time.
According to a survey conducted in 2014 on both regular and non-regular workers at after-school care facilities, 46.2% of those working five or more days a week earned less than ¥1.5 million annually. The survey conducted by a nationwide liaison council of after-school care facilities also showed that half of the workers were at their workplace for one to three years, indicating that many workers leave soon with no prospect of having a stable life.
"After-school care facilities must be a place where children develop their social skills and independence, so it is essential that they have professional staff," said Hiroyuki Kusunoki, a professor at the University of Kitakyushu who is knowledgeable about after-school care. "The central government needs to consider increasing the number of specialists at these facilities and improving their work conditions."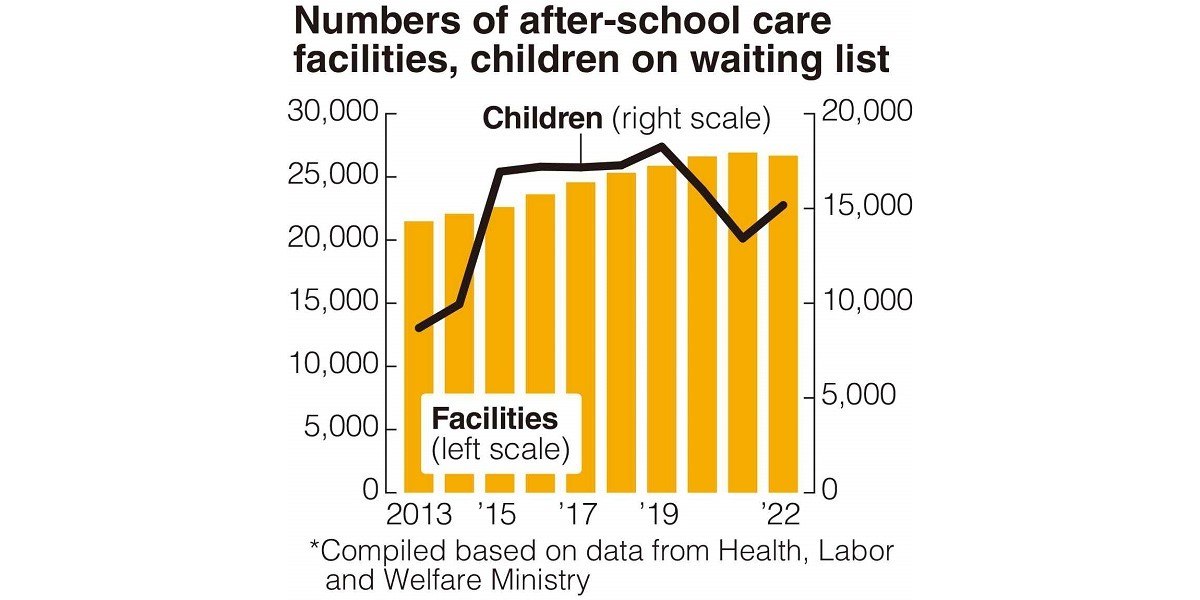 Add TheJapanNews to your Google News feed.