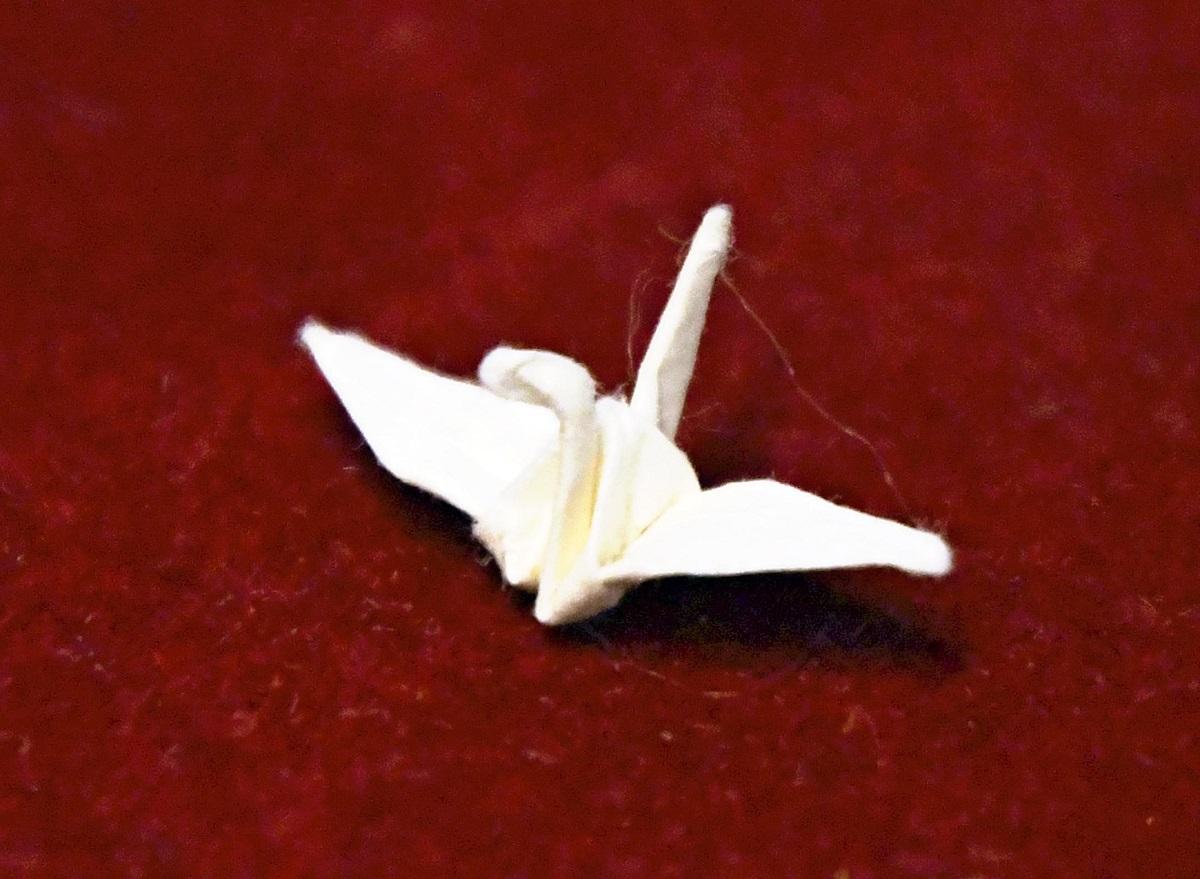 14:01 JST, February 17, 2023
Japanese and U.S. organizations have been preparing to have origami cranes and other items belonging to Sadako Sasaki, a 12-year-old girl who died as a result of an atomic bomb being dropped on Hiroshima, registered in the UNESCO Memory of the World, it has been learned.
The aim is to apply in 2024 and have the items registered in 2025, marking the 80th anniversary of the atomic bombing.
When Sadako was 2 years old, she was exposed to the radiation released by the atomic bomb at her home, about 1.6 kilometers from the hypocenter. Ten years later, she developed leukemia.
During the eight months she was hospitalized, she folded nearly 1,600 paper cranes, praying for her recovery. However, she died in October 1955.
After her death, the Children's Peace Monument modeled after Sadako was built in the Peace Memorial Park in Hiroshima.
Those working on getting the items registered include the nonprofit Sadako Legacy, which is mainly run by Sadako's family, and the Harry S. Truman Library, which preserves records and documents related to former U.S. President Harry Truman who ordered the bombs to be dropped.
Besides the paper cranes, other materials that the groups are trying to get registered include Sadako's notes regarding the results of her blood test and other medical records.
Add TheJapanNews to your Google News feed.