Fans Bid Farewell as Ueno Zoo's Beloved Giant Panda Xiang Xiang Heads 'Home' to China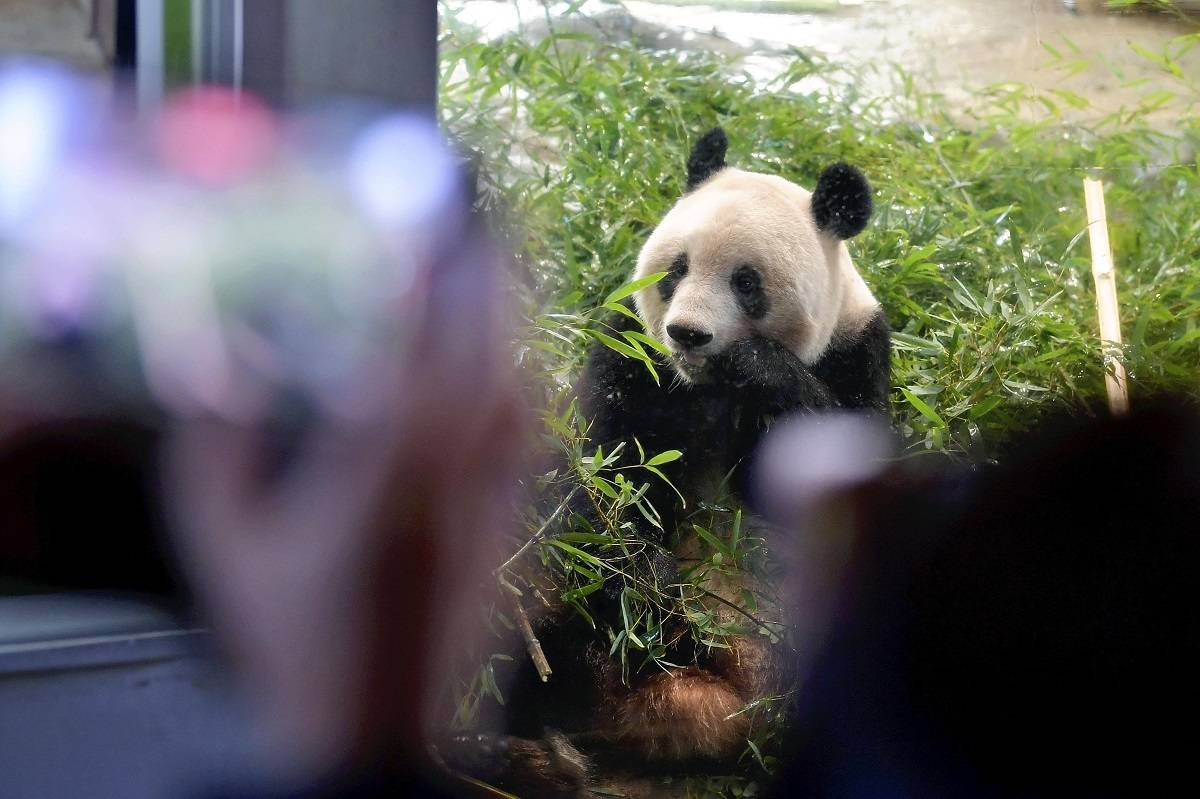 11:25 JST, February 17, 2023
As the day grows closer when she will go back to her motherland, hordes of fans come daily to bid a final farewell, so many in fact that a lottery system had to be set up to limit the crowds.
A movie star or great athlete? No, it is Xiang Xiang, the 5-year-old female giant panda born and raised at Tokyo's Ueno Zoological Gardens, which will be relocated to China on Tuesday as part of the deal governing pandas around the world.
"Xiang Xiang was the first panda born and raised in Ueno in a long time," said Tomoyo Hagiwara, a 58-year-old woman from Itabashi Ward, Tokyo. "I will miss her, but I want to send her off with a smile."
Hagiwara was among those who made it into the panda house on Feb. 9, where many visitors of all ages waved to Xiang Xiang and called out "bye-bye" and "thank you." She said she has been a fan of Xiang Xiang from back when the panda was a baby.
Since the date of Xiang Xiang's "return" to China was announced in December, the zoo has held a number of farewell events, including a panel display that looks back at Xiang Xiang's growth through the years.
Expecting massive crowds aiming for a final look, the zoo adopted an online lottery system for admission to the panda house starting Jan. 21. On some days, the odds of gaining a spot were as large as 70 to 1, and all spots have already been filled to the final day of viewing on Sunday.
The zoo continually receives heartfelt messages addressed to Xiang Xiang, saying, "Please live a long life in China" and "Please don't forget Ueno."
One Tokyo metropolitan government official could not hide his amazement, saying, "It seems Xiang Xiang is loved by everyone."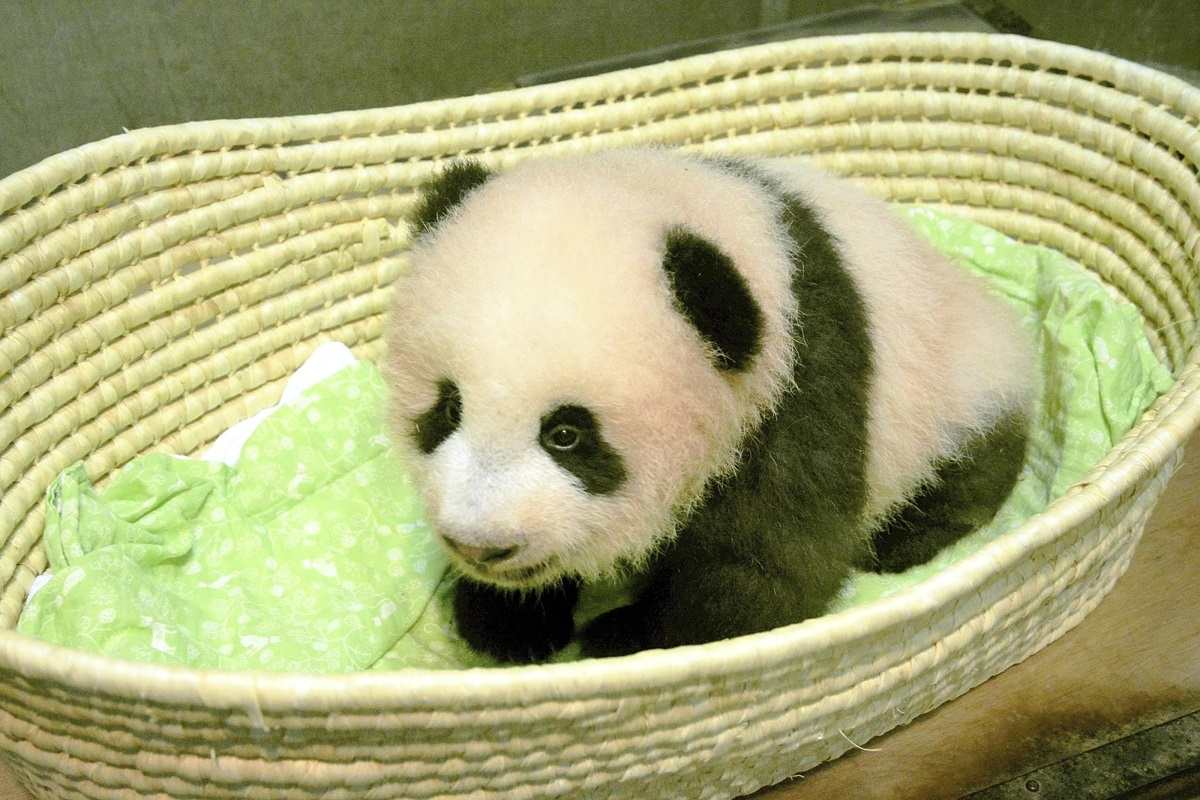 A star is born
Xiang Xiang was born at Ueno Zoo on June 12, 2017, to father Ri Ri and mother Shin Shin, who arrived in Japan on loan from China in 2011. The pair had another cub five years before that, but it died six days after its birth.
The welcome news of the new cub caused a wave of excitement across the nation. When the zoo solicited suggestions for the cub's name, it received about 320,000 entries from all over the country. People formed long lines when the cub first went on public display.
However, under the loan agreement between the Tokyo metropolitan government and the China Wildlife Conservation Association, China maintained ownership of Ri Ri and Shin Shin as well as any offspring that they produce.
Xiang Xiang's departure for China was initially scheduled for the end of 2020, but was delayed five times because of the novel coronavirus pandemic. Once the infection situation subsided, it allowed panda keepers to go back and forth between the two countries and Feb. 21 was finalized as moving day.
Xiang Xiang, having reached breeding age, will be relocated to a giant panda conservation and research base in Sichuan Province, and likely search for a mate.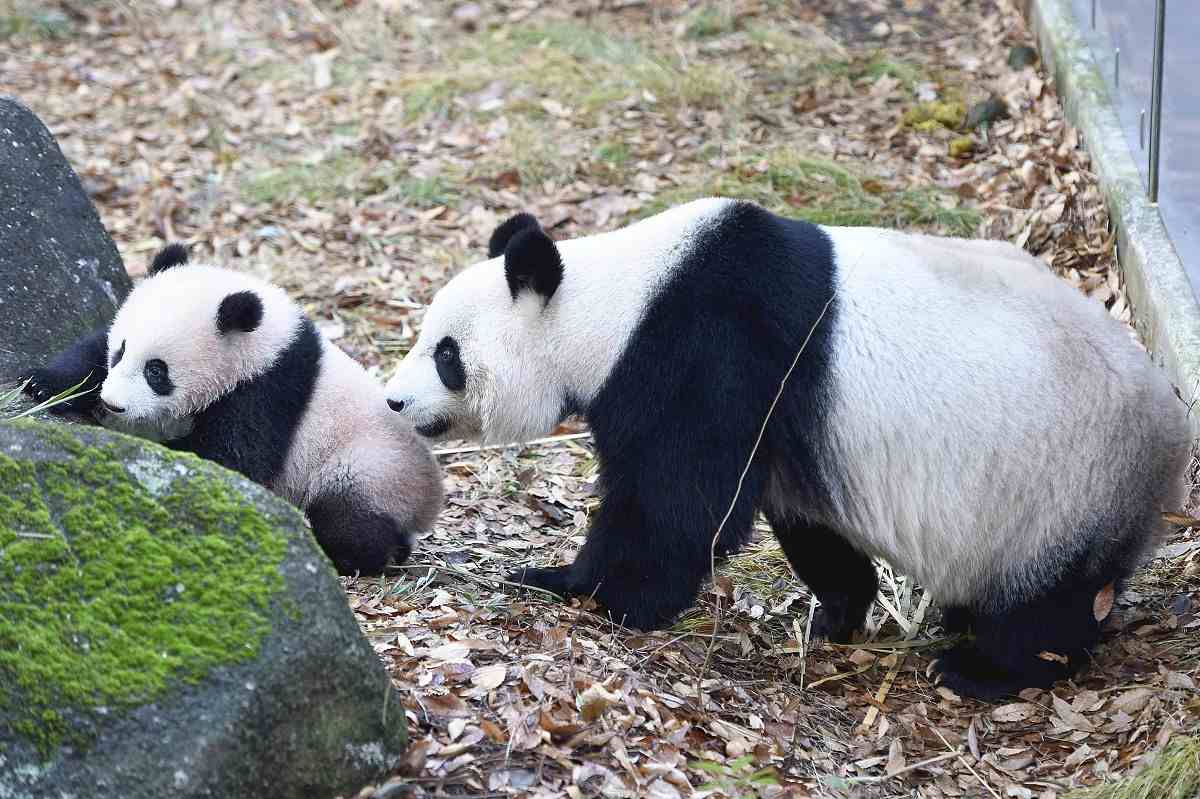 Prepping for the long journey
On Tuesday morning, Xiang Xiang will be taken by truck from Ueno Zoo to Narita Airport for the six-hour flight to Sichuan Province capital Chengdu. As it will be first time in her life to leave the zoo, zookeepers are concerned about how she will handle the strain.
Xiang Xiang was once moved to a different facility inside the zoo while the panda house was undergoing construction work, and the unfamiliar environment caused a loss of appetite. The zoo had to temporarily take her off public display.
In preparation for the trip to China, the zoo started in November to get Xiang Xiang acclimated to the cage she will be in during the voyage. At first, she warily sniffed the cage, but she began to docilely enter the cage while being guided with food.
Xiang Xiang will be transported by Osaka-based logistics company Hankyu Hanshin Express Co., which has been handling all panda shipments for Ueno Zoo since the first arrival in 1972.
A cargo plane will be chartered, and zookeepers will constantly remain close to Xiang Xiang, giving her water and keeping an eye out for abnormal changes during the flight.
"Although it is the first long trip for Xiang Xiang, she should be fine as we have prepared everything," said Naoya Ohashi, the zoo's education and outreach section chief. "We can send her off with peace of mind."
Add TheJapanNews to your Google News feed.