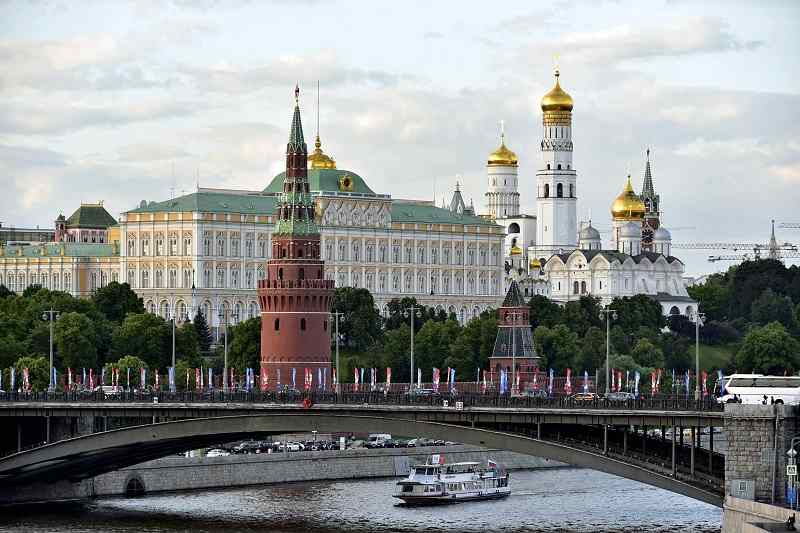 12:46 JST, February 4, 2023
TOKYO (Jiji Press) — The proportion of Japanese people with positive feelings toward Russia hit a record low of 5.0 % in a recent Japanese government survey, down by 8.1 percentage points from the previous year's survey, the Cabinet Office said Friday.
The result is apparently attributed to Russia's invasion of Ukraine.
In the poll, the share of respondents who see Japan-Russia relations as "good" or "modestly good" plunged 17.5 points to 3.1 %, and that of those who see the bilateral relations as "important" or "modestly important" slumped 15.4 points to 57.7%.
Meanwhile, the share of respondents with a sense of affinity for South Korea grew 8.9 points to 45.9 %, and that of those who believe the Tokyo-Seoul relationship is important rose 5.9 points to 68.0 %.
"The (Japanese) people seem to be taking a good look at efforts being made by the administration of South Korean President Yoon Suk-yeol, launched last year, to resolve the wartime labor issue," a foreign ministry official said.
The survey also showed that the proportion of respondents with positive feelings toward China edged down 2.8 points to 17.8%, and that that of those believing that the Japan-China relationship is important fell 5.2 points to 73.5%.
Asked which issues related to North Korea they are concerned about, a record 83.8% of the respondents cited the country's missile development, exceeding 77.7 % who pointed to the issue of Japanese nationals abducted to North Korea decades ago.
The mail survey of 3,000 people aged 18 or older was conducted across Japan from Oct. 6 to Nov. 13 last year. Valid responses were collected from 57.7% of them.
Add TheJapanNews to your Google News feed.