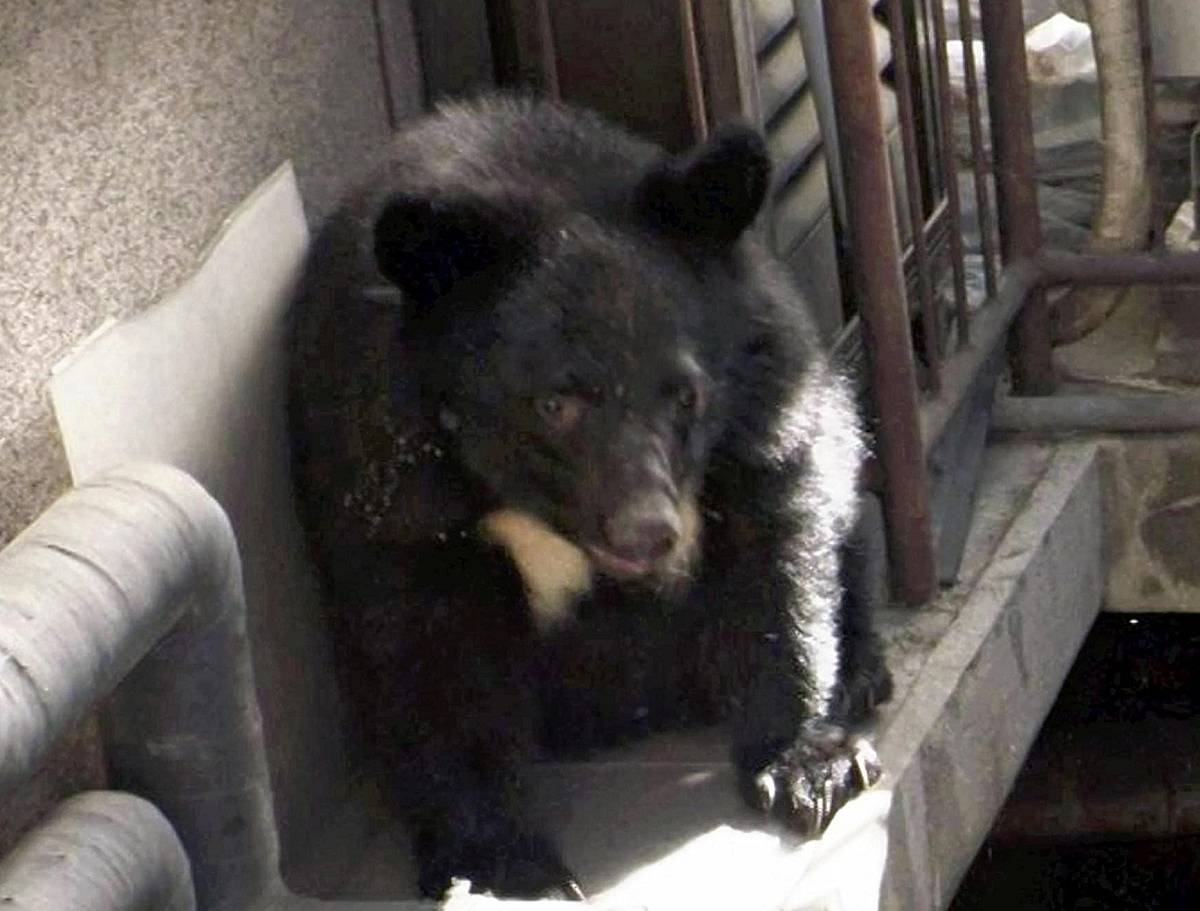 12:53 JST, January 27, 2023
As bear attacks in residential areas are increasing in various parts of the country, the Environment Ministry has launched a pilot project to promote countermeasures in six prefectures, including Iwate Prefecture, where many such cases are reported.
In the project, liaison systems among local governments, police forces and other relevant organizations will be established within three years, and personnel to repel or capture bears will be trained. The ministry will dispatch experts in the spring or later to support the efforts of local governments.
According to the ministry, the number of bear encounters has been on the rise, from approximately 4,800 in fiscal 2009 to over 20,000 in fiscal 2020. Residents were harmed in 143 cases, with 156 people injured and two killed in fiscal 2020. Among them, 53 cases, or about 40%, occurred in human settlements including residential or urban areas and agricultural land.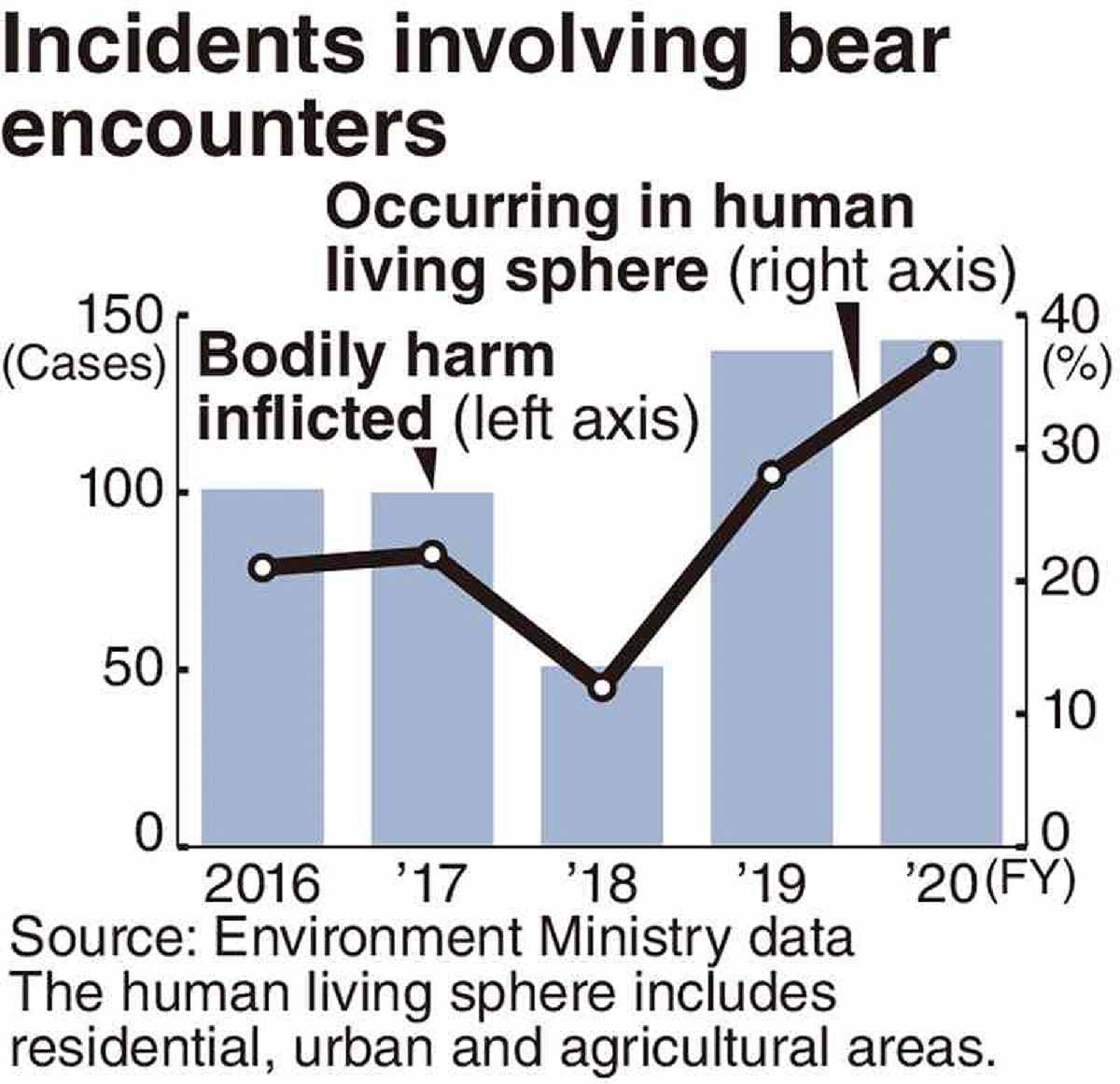 The ministry cites a poor crop of acorns and other food sources due to unseasonable weather as the reason for the increase in bear encounters. Bears are appearing more frequently in places close to human settlements, blurring the line between human and bear habitats.
In order to accelerate countermeasures, the ministry launched a pilot project in November in six prefectures — Hokkaido, Iwate, Niigata, Nagano, Fukui and Nara.
In addition to strengthening cooperation among relevant organizations and training personnel, the project plans to use zoning methods to implement different countermeasures for human settlements and bear habitat areas. As part of the effort, support will be provided for mowing grass in abandoned farmland.
In Iwate Prefecture, communication procedures for bear sightings have been confirmed by two municipal governments including Morioka, the police and a hunting club.
In the prefecture, 24 people in 23 cases were injured between April and November of 2022, the highest number in the nation in fiscal 2020 as of November.
The prefecture, with the support of the ministry, will work to increase the number of participating municipal governments, confirm procedures for using tranquilizer guns against bears and consider holding practical exercises.
"The distance between humans and bears is becoming closer," said an Environment Ministry official. "Through the pilot program, we would like to establish measures that can be used as examples for other municipalities across the nation."
Add TheJapanNews to your Google News feed.