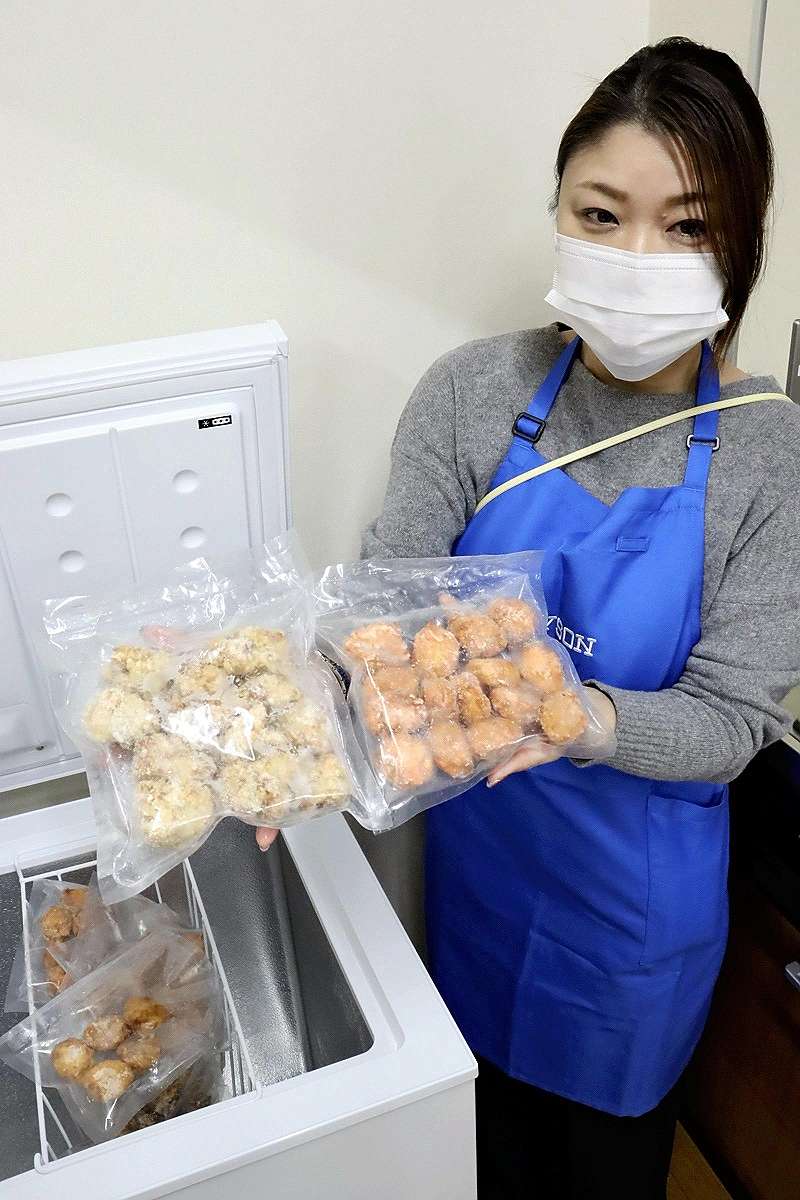 10:56 JST, January 26, 2023
Lawson Inc. has started an experiment to provide unsold fried food at one of its Tokyo shops to a special cafeteria that offers free or inexpensive meals to children.
The first of its kind in the country, the experiment is aimed at reducing food loss and waste as well as assisting with childcare. The convenience store operator hopes to make it a starting point to expand food support for children across the country.
The test is being conducted at Lawson's Gate City Ohsaki Atrium shop in Shinagawa Ward, Tokyo, until the end of February. A freezer that can blast-freeze food in 10 minutes to an hour is installed at the shop.
Fried food products that go unsold for six hours after being cooked are put and kept in the freezer. Kodomo shokudo special cafeteria staff go to the shop once a week to collect the frozen fried food.
Lawson has been contemplating for about three years what the company can do to reduce the amount of unsold fried food at its stores. After coming up with a way to supply the leftover food products in a hygienic manner that does not strain its stores, the Shinagawa-based company asked the ward to collaborate on the project.
"It's not only about saving food, but also offering support to people in need, which makes us feel that it's worth doing," said Yukie Yamaguchi, an assistant manager of Lawson's sustainable development goals promotion office.
On Jan. 17, the first day of the experiment, about 60 children and parents came to the cafeteria. Curry rice, salad and two types of fried chicken popular at Lawson were on the day's menu. The children happily ate the chicken.
The cafeteria resumed serving meals at the facility only in December.
"The 'karaage-kun' fried chicken was very popular with the children. Everyone was happy," said Marumi Miyagi, 70, the head of the cafeteria. "I hope this will bring more children to our cafeteria."
Add TheJapanNews to your Google News feed.