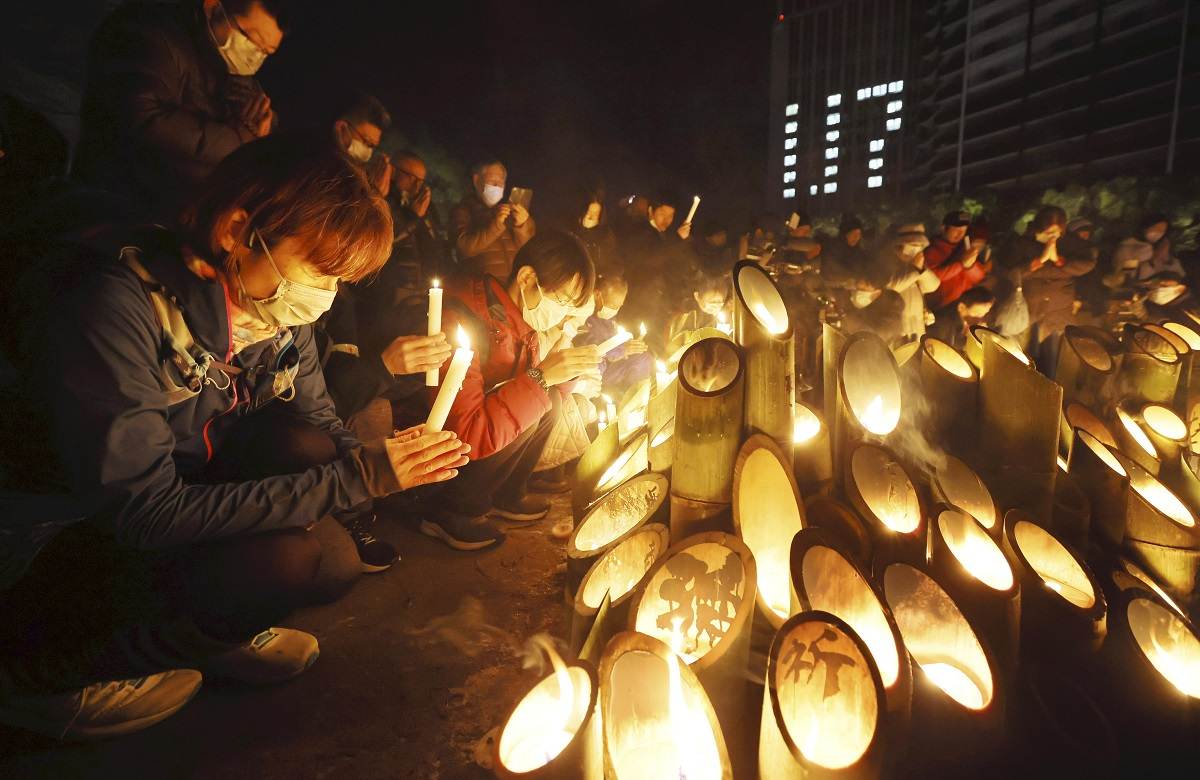 17:30 JST, January 17, 2023
Memorial events dedicated to the 6,434 victims of the Great Hanshin Earthquake took place in Kobe, Osaka and other affected areas in western Japan on Tuesday, 28 years to the day the disaster struck.
At Kobe East Park in Kobe, a memorial event called "1.17 no tsudoi" (A gathering for Jan. 17) was held by the city's municipal government among others, with thousands of people attending. At 5:46 a.m., the time the magnitude 7.3 quake occurred on Jan. 17, 1995, those in attendance prayed silently.
On the grounds of the park, firelit lanterns were arranged to form the numerals "1.17" and the word "musubu," which means "to unite." The word embraced people's desire to bring together those who remember the quake and younger people who didn't experience it.
Attending from Sayo, Hyogo Prefecture, to the northwest of Kobe was Masashi Ueno, 75, whose daughter Shino was 20 when she died in the quake.
"For us who are alive today, we must make the most of the lessons we've learned from the disaster," Ueno said during an address at the event.
Similar events had been scaled down the past two years because of the novel coronavirus. There have been moves to bring these memorial events back to the level before the pandemic.
For the first time since 2020, a tent was set up at the park for residents and bereaved family members to chat and exchange information with each other.
---
---
---
---
Add TheJapanNews to your Google News feed.