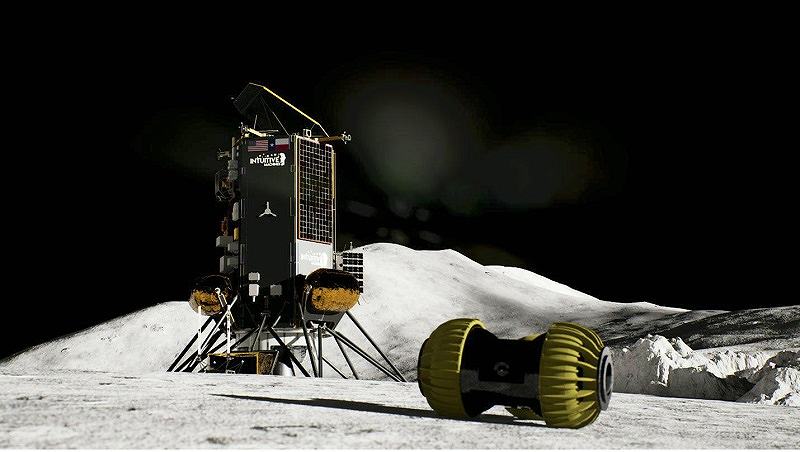 15:01 JST, January 8, 2023
Space startup Dymon co. said the firm's lunar rover will be flown to the moon this year aboard the lander of a U.S. space exploration company.
The Tokyo-based company said the Yaoki rover will be operated from Earth and it will travel around the lunar south pole for several hours, take photos and transmit them to Earth.
Yaoki has a cylindrical body with hemispherical wheels at both ends and weighs about 500 grams.
The rover's name derives from the Japanese proverb "nanakorobi yaoki," which literally means falling down seven times and standing up eight times. As the proverb goes, the rover is designed to return to its original position no matter how many times it falls, according to Dymon.
The lunar lander of Intuitive Machines, LLC is scheduled to be launched from the United States aboard a SpaceX rocket and arrive on the moon in about a week.
Dymon had initially planned to load Yaoki onto a lunar lander developed by another U.S. company. However, due to a series of launch schedule delays, Dymon decided to participate in Intuitive's mission.
A lunar lander of Tokyo-based space company ispace was launched in December from the United States and is expected to arrive on the moon around the end of April.
Add TheJapanNews to your Google News feed.