Unification Church submits 12 cardboard boxes of responses to govt's second set of questions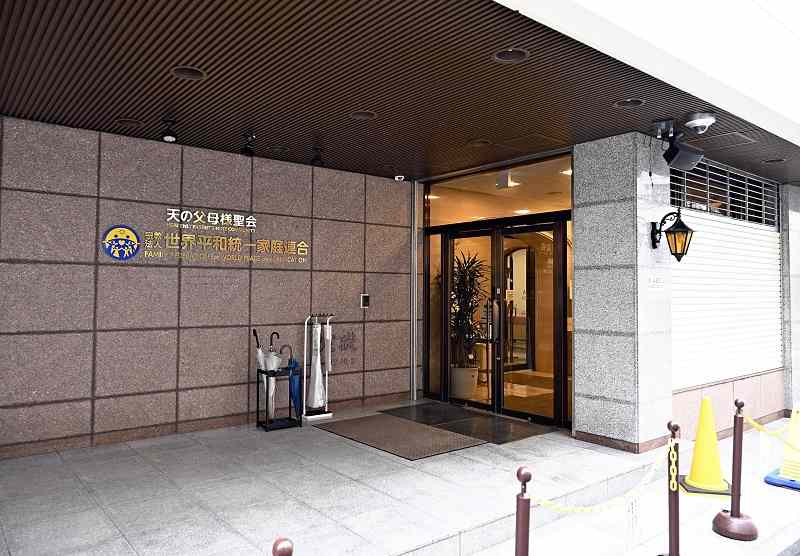 15:26 JST, January 7, 2023
The education ministry has received 12 cardboard boxes of materials from the Unification Church, in response to a second set of questions the government asked the group, the Cultural Affairs Agency said Friday.
Education, Culture, Sports, Science and Technology Minister Keiko Nagaoka plans to examine the materials submitted by the group and decide whether to request a court to issue a dissolution order.
In December, Nagaoka asked the Unification Church additional questions — exercising its "right to question" under the Religious Corporations Law — regarding multiple allegations made against the group, officially known as the Family Federation for World Peace and Unification.
According to the agency, Nagaoka in the second round of questions demanded the group submit materials on civil court cases in which it ruled wrongdoing as well as reports on the group's activities after it issued a compliance declaration in 2009. The response deadline was set for Jan. 6.
In the first round of questions, the minister mainly asked about how the group is actually operated and its financial situation.
Based on findings from the two sets of questions, the minister aims to highlight the fact that the group is continuing to commit systematic heinous acts.
At Friday's press conference, Nagaoka mentioned that the government may exercise its "right to question" a third time.
"Based on the results of our analysis of the materials [submitted by the group], we may ask for further reports or exercise the right to ask questions again," said the minister.
The minister also said she will conclude whether to request a court order to dissolve the group as soon as conditions are right to make a decision, saying, "We have no intention of unnecessarily delaying the process."
In order to request a court to issue a dissolution order, it is necessary to confirm that "in violation of laws and regulations, the religious corporation commits an act which is clearly found to harm public welfare substantially." If the court orders dissolution, the group will lose its status as a religious corporation.
The group on Friday told The Yomiuri Shimbun about its second round of responses, saying, "We properly submitted the answers that we could prepare as much as possible within the given time."
Add TheJapanNews to your Google News feed.