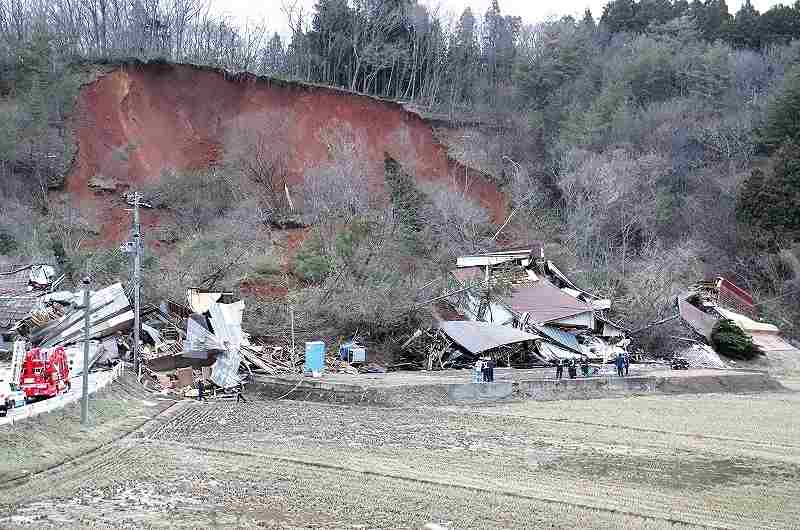 10:12 JST, December 31, 2022
YAMAGATA — A landslide in the early hours of Saturday morning crashed into a cluster of houses and other buildings in Tsuruoka, Yamagata Prefecture, leaving two people missing, the police said.
A person who saw the aftermath of the landslide in the Nishime district of the city contacted the police at about 1 a.m.
Part of the mountainside northeast of the site collapsed, hitting about 10 buildings, according to the Yamagata prefectural police. The Tsuruoka city fire department said a woman in her 70s and a man in his 80s are missing.
A woman in her 60s and a man in his 70s were safely rescued.
The city's disaster hazard map includes the site among areas prone to sediment-related disasters.
"The collapsed mountain contains red clay and fine sand," said a 68-year-old man, whose parents live in a village about 500 meters from the site. "I've never heard of the mountain collapsing on this scale before."
Following the landslide, about 10 people living near the site evacuated to a nearby community center.
A 44-year-old man who fled with his four family members said: "We didn't realize that a landslide had occurred until a police officer came at about 2 a.m. and urged us to evacuate. The power was out for about an hour, and it was completely dark."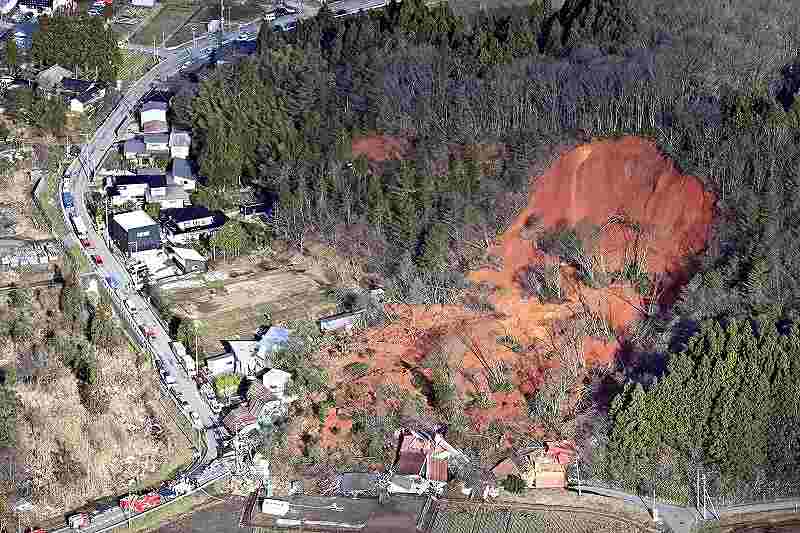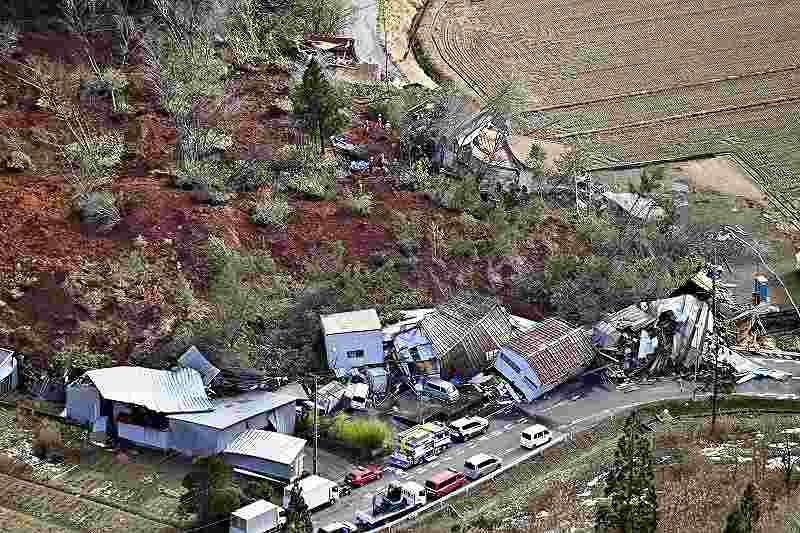 ---
---
Add TheJapanNews to your Google News feed.