Unique experiences under hometown tax system include radio slots, famous old trains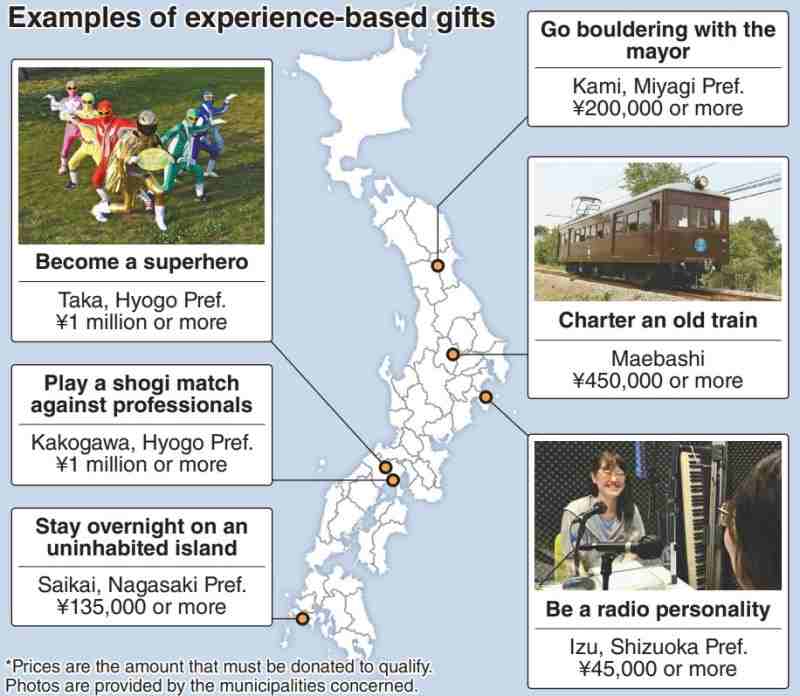 6:00 JST, August 9, 2022
Unique experiences, such as the chance to appear on a community radio show or to charter a popular train, are increasingly being offered by municipalities under the government's furusato nozei hometown tax system.
Under the tax system, people can make donations to municipalities of their choice, and the amount is considered tax paid to the donor's own city.
Municipalities are racking their brains to come up with attractive gifts in an effort to secure tax revenue and also to draw people to their regions with singular experiences.
"I'm crazy about Minamoto no Yoriie, the second shogun of the Kamakura shogunate government," Yuki Ino said into a microphone as part of a radio program aired on a local community FM station in Izu, Shizuoka Prefecture, in mid-July.
Shuzenji temple, which has a connection with Yoriie, is located in the city.
This spring, the 31-year-old company employee from Niigata City donated ¥45,000 to Izu and won the opportunity to talk for 15 minutes on the radio show.
She talked passionately about the legend of Yoriie and her love for him.
"It will be a great memory, especially since this year's historical drama [featuring Yoriie's family] has been popular," said Ino, who looked satisfied after the show.
The Izu city government also offers someone a slot on the show for a whole year.
"We hope donors to our municipality will have a precious experience that will leave a good impression of Izu," a city official said.
The Maebashi city government rents out Jomo Electric Railway's famous Deha-101 train, which is one of the oldest railcars in service having launched in 1928.
In May, people from a center for children with disabilities in Midori, Gunma Prefecture, enjoyed a one hour round trip.
"The car's wooden interior made me feel like I had slipped back in time to the Showa era," said a senior staff member at the center. "Because of the pandemic, we felt relieved to be able to charter the train."
Tokyo-based Trustbank Inc., the operator of furusato nozei website Furusato Choice, said the number of municipalities that posted experiences as gifts on the site increased from 11 in 2012 to 818 in 2021.
"This kind of gift provides opportunities to have donors gain a deeper knowledge of their region and at the same time reconsider what is appealing about their area," a Trustbank spokesperson said. "We expect they will come up with more creative gifts in the future."
Add TheJapanNews to your Google News feed.