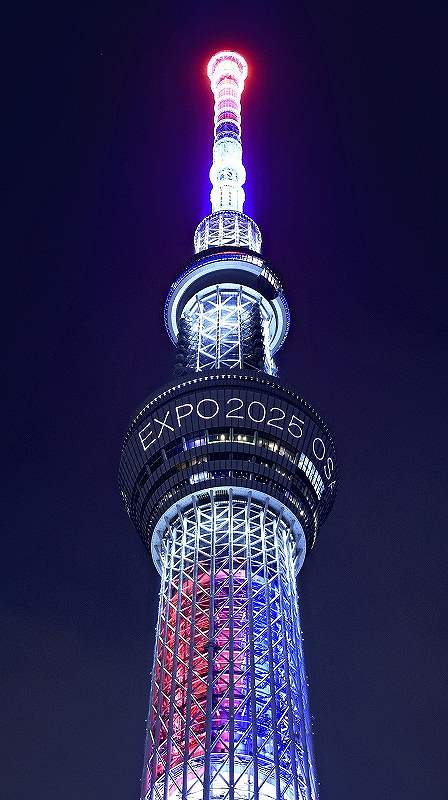 20:00 JST, July 19, 2022
Tokyo Skytree in Sumida Ward, Tokyo, was illuminated in the colors of the 2025 Osaka-Kansai Expo logo Monday, 1,000 days before the start of the expo.
The Japan Association for the 2025 World Exposition marked the milestone with events in Tokyo and Osaka.
At the Tokyo Skytree, Prime Minister Fumio Kishida and others turned on a switch to display the message "1000 Days to Go" on the tower. Japan Business Federation chairman Masakazu Tokura, who chairs the expo association, also attended the Tokyo event.
Meanwhile, Osaka Gov. Hirofumi Yoshimura unveiled a countdown clock at Universal Studios Japan in Konohana Ward, Osaka, that displays the number of days until the start of the expo.
Myaku-myaku
The expo association also announced that Myaku-myaku has been selected as the name of the official mascot from among 33,197 suggestions from the public.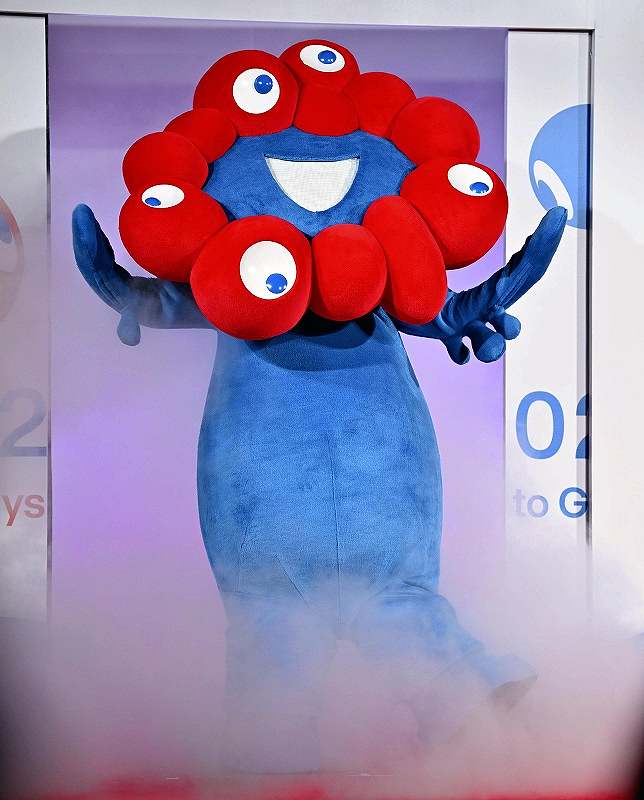 The Japanese expression "myaku-myaku" means to pass down or inherit something. The association said the concept behind the naming was based on the fact that human DNA, wisdom, technology, history and culture, have been handed down from generation to generation, and will be handed over to future generations.
The mascot design features the expo logo on a blue body, which is supposed to represent the waterways associated with Osaka.
Among the thousands of suggestions received, Myaku-myaku appeared in two submissions, according to the association.
Panasonic pavilion
Panasonic Holdings Corp. unveiled the design of its pavilion for the 2025 expo on Monday.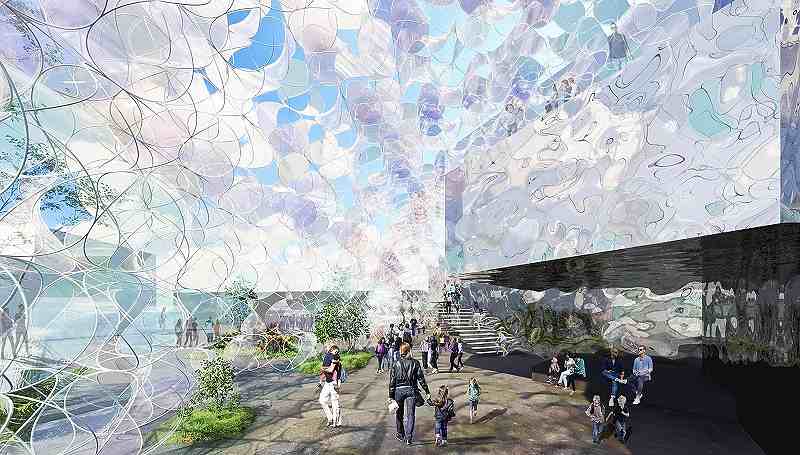 Named Nomo no Kuni, the pavilion is based on the idea that things can be perceived in different ways depending on a person's state of mind — "kuni" means country, and the characters for the Japanese word "mono" (things) have been flipped to create the word "nomo."
The pavilion's designer, architect Yuko Nagayama, was also responsible for the design of the Japan pavilion for Expo 2020 Dubai in the United Arab Emirates.
Panasonic's pavilion will comprise two sections — one geared toward children born in and after 2010, dubbed "Generation Alpha," and the other serving as a showcase for environment-linked technologies developed by Panasonic group companies.
"We hope children will feel through our exhibits that they too have the power to make the world a better place," Panasonic's Michiko Ogawa said at the unveiling.
Add TheJapanNews to your Google News feed.