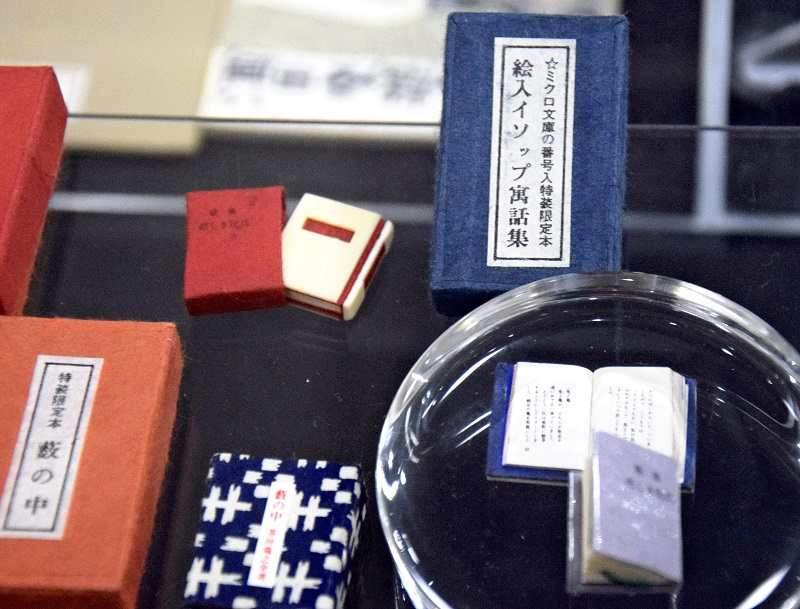 15:50 JST, July 17, 2022
AKITA — An exhibition showcasing about 900 miniature books has opened in Yokote, Akita Prefecture.
The items on display were originally collected by Yuhoshi Takahashi (1899-1996), a haiku poet and former head of the Masuda town board of education. The local government purchased Takahashi's collection before the town merged with Yokote.
Although the books fit in the palm of one's hand, they contain characters and pictures like ordinary versions. The collection includes poetry books, folk tales and literary masterpieces, as well as dictionaries and single-page newspaper special editions. One book on display is small enough to fit on a fingertip.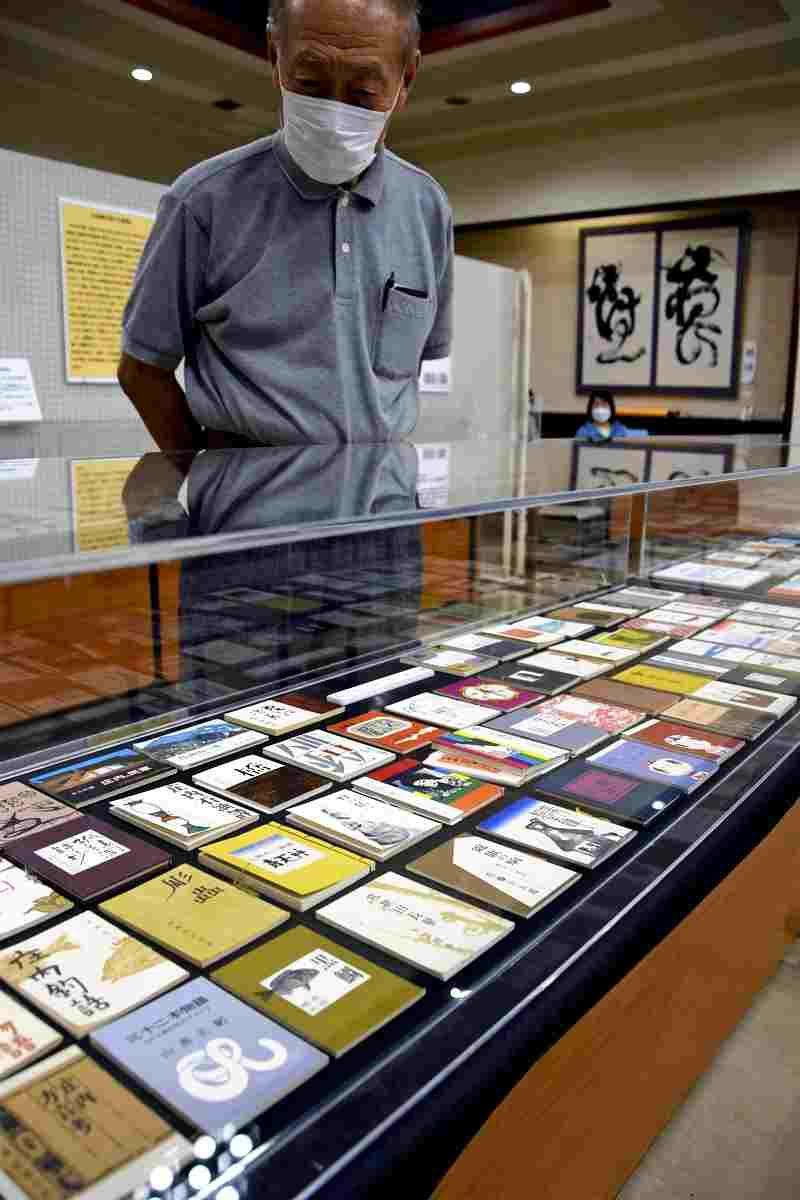 Miniature books have been widely produced in Japan since the late Edo period (1603-1867). The popularity grew especially in the postwar period, and a wide variety of books were produced in various regions of Japan, each with its own local style. They are not published in large quantities like ordinary books, so there are many enthusiastic collectors.
 The exhibition runs through to Sunday at the Tamokuteki Kenshu Center in the city's Masuda district. It is open from 9 a.m. to 4 p.m. Admission is free.
Add TheJapanNews to your Google News feed.