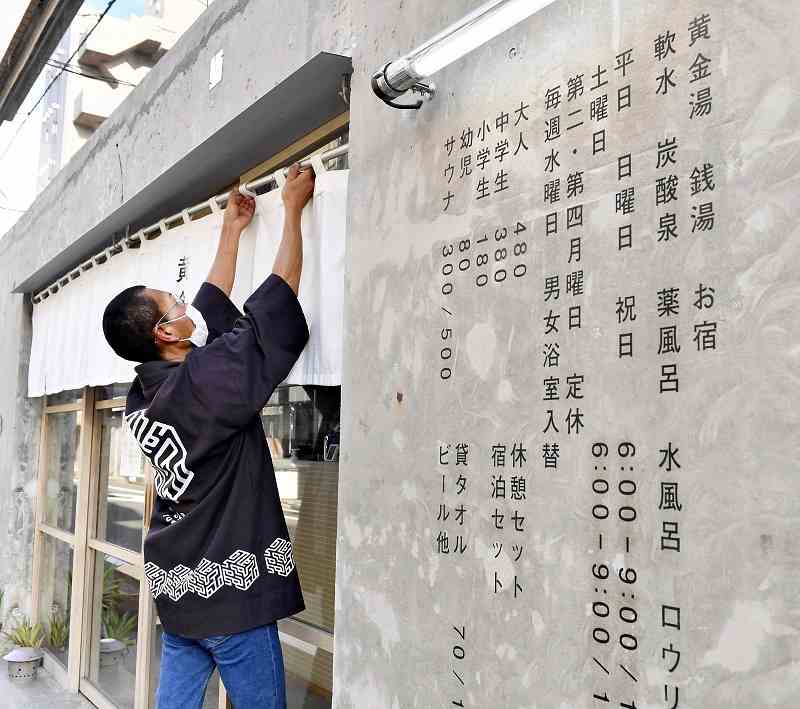 6:18 JST, July 14, 2022
Soaring prices for fuel and other commodities have delivered further blows to sento bathhouses still reeling from the impact of the COVID-19 pandemic.
Amid the severe business environment, bathhouses are launching new services to keep afloat.
Just after 6 a.m. on June 30, bathers began streaming into Kogane-yu, a sento that opened 90 years ago in a residential corner of Tokyo's Sumida Ward.
"I can go to work with a clear head after a morning soak at the sento," said a 37-year-old who visits the bathhouse once a week.
Kogane-yu began opening from 6 a.m. to 9 a.m. in late March, hoping to target early risers and night-shift workers.
It also installed capsule-style rooms on its second floor for overnight guests, who are free to use the baths and sauna during the sento's opening hours.
"Sometimes I feel like I'm at breaking point, but this is a healing space for the community and I want to protect it," said Kogane-yu owner Tomoko Shimbo.
Meanwhile, the Matsumoto-yu bathhouse in the capital's Nakano Ward focused on its sauna facilities to attract more users.
Founded in 1936, the sento renovated its sauna last year, doubling the capacity of the room in the men's section and installing a Finland-made stove, while the women's section got a foot-warming steam sauna.
Matsumoto-yu charges extra for using the facilities.
"We've had more customers than expected, which has been very helpful," said the sento's Motonobu Matsumoto.
Fuel costs
The average import price of liquefied natural gas, which fuels the boilers in many of Tokyo's sento, was 90% higher in May compared to last year, according to the Japan Oil, Gas and Metals National Corporation.
Makoto Ishida, the 70-year-old owner of Sakae-yu in Shinjuku Ward, Tokyo, said he could not believe his eyes when he saw his March gas bill, which was about ¥700,000, about 40% higher than the previous month's bill.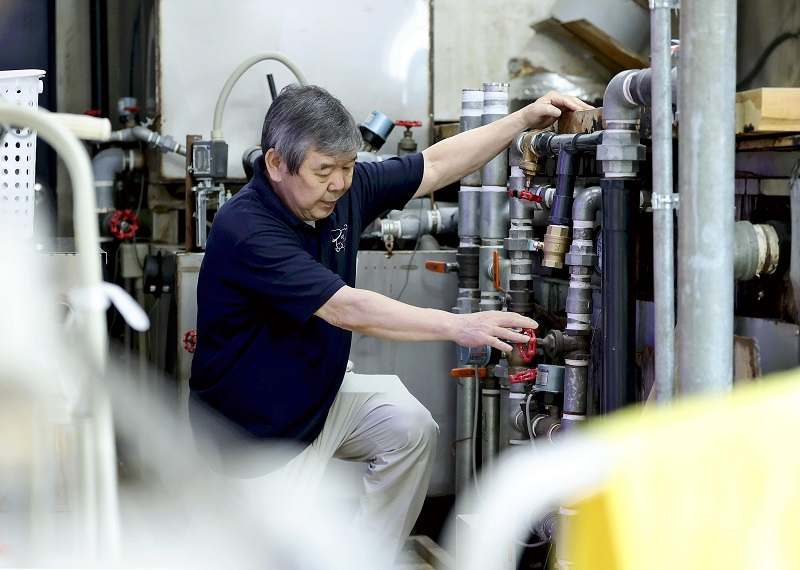 Prices of consumables such as shampoo and cleaning supplies have also increased by 8%-15% this year.
Because of the pandemic, Sakae-yu has cut capacity by half, capping the number of bathers to 20 and sauna users to five.
"This is like working to pay for gas. I was prepared for price increases, but this is much more than I imagined," Ishida said.
Fee hikes
Sento bathing fees are set by prefectural governments. Amid the severe business environment, fees have been increased across the country.
In Tokyo, fees will go up by ¥20 on Friday. The fee for children under 6 will rise to ¥100, and for ages 6-11 to ¥200. Children 12 and above and adults will be charged ¥500.
In Aichi Prefecture, the fee for those 12 and older was raised by ¥20 to ¥460 in April, while Yamaguchi Prefecture raised the fee for adults by ¥30 to ¥450 in May.
The aging of sento properties and proprietors has led to a decline in the number of public bathhouses in recent years.
According to a report by the Health, Labor, and Welfare Ministry, 3,231 bathhouses were in operation as of the end of March 2021, about 60% of the 5,449 operating 10 years ago.
Kazuyuki Kondo, director of the Japan National Sento Association, said: "The environment surrounding public bathhouses has changed drastically over the past few years, but we are now facing the biggest crisis in the history of the industry because of high fuel prices. More and more owners are losing money or considering closing their businesses."
Add TheJapanNews to your Google News feed.