Japan's police agency admits problems with Abe's protection, forms inspection team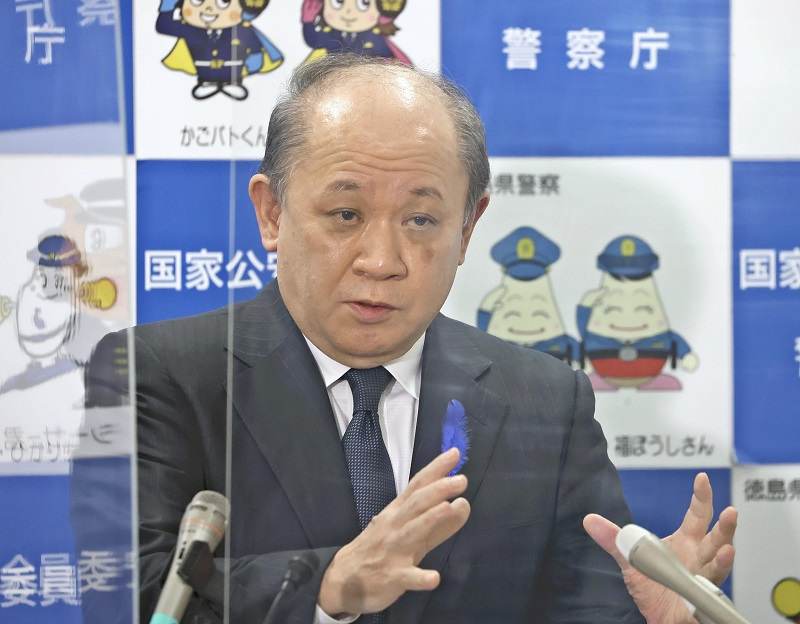 16:12 JST, July 13, 2022
The National Police Agency has set up an in-house inspection team to identify problems with the security operations that failed to protect former Prime Minister Shinzo Abe.
The NPA aims to compile and publish the results of its review by the end of August with a view toward a fundamental review of dignitary protection activities.
When Abe was shot to death Friday while giving a stump speech in Nara City, suspect Tetsuya Yamagami allegedly approached the former prime minister from behind before firing a weapon.
"There was a problem not only with the handling of the scene but also with the NPA's involvement," said NPA Commissioner General Itaru Nakamura at a press conference at the agency in Tokyo on Tuesday in his first public comments since the incident.
"My responsibility at this stage is to devote all our energies to verification and review," Nakamura said.
Under instructions from Cabinet minister Satoshi Ninoyu, the chairperson of the National Public Safety Commission, the NPA set up the verification and review team Tuesday headed by Nakamura's deputy. The team will interview security personnel who were at the site to come up with measures to prevent a recurrence of similar incidents. The commission held a special meeting Tuesday and received a report from the NPA on the inspection policy.
The Nara prefectural police had compiled the security procedures, approved by its police chief, before Abe's stump speech. The prefectural police kept watch over the site and were supposed to protect Abe and his surroundings. Due to a lack of security behind Abe, however, no police officer stopped Yamagami, the 41-year-old suspect, when he entered a roadway from the sidewalk to get closer to Abe.
Two shots were fired and even though 2 to 3 seconds elapsed after the first shot, the police officers near Abe did not have the former prime minister hit the ground or cover him to prevent the second shot from hitting him.
Taking into account these circumstances, the inspection team will examine aspects such as the adequacy of the security system and police deployment, the appropriateness of the manual to deal with firearms and whether there are any issues with police officers' capabilities or their daily training regimen.
Protection of former prime ministers is currently handled by the relevant prefectural police, which draws up the security plan without the NPA having to check it. The inspection team will examine the appropriateness of this practice as well.
"I take the matter seriously as a minister in charge of police responsible for dignitary protection," Ninoyu said to reporters after a Cabinet meeting Tuesday.
Add TheJapanNews to your Google News feed.