Experts voice concern over English speaking portion of Tokyo high school entrance exams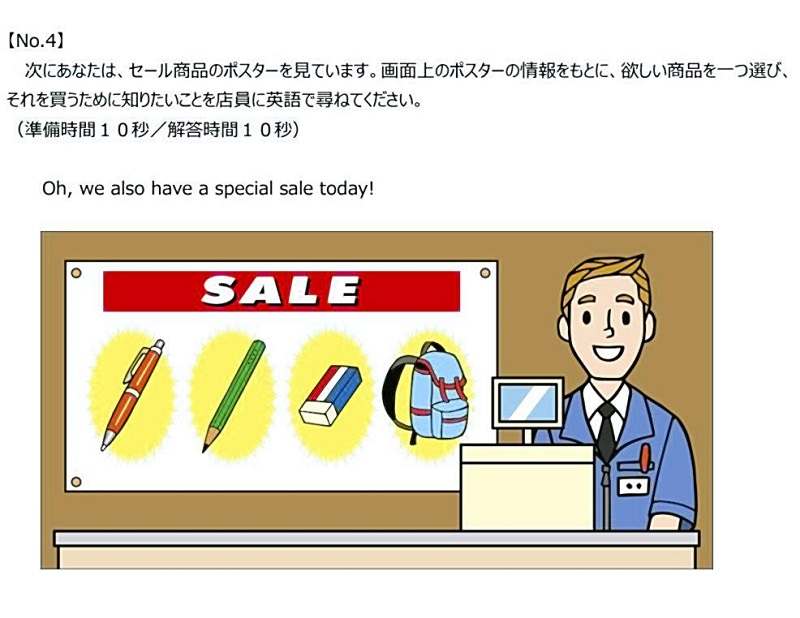 6:05 JST, July 13, 2022
A speaking portion of the English test, as part of the entrance examinations for Tokyo metropolitan high schools, will be conducted for the first time in November, with about 80,000 third-year junior high school students in Tokyo to take it.
While the Tokyo Metropolitan Board of Education and public junior high schools in Tokyo are making preparations for the test, some experts question the fairness of the exam.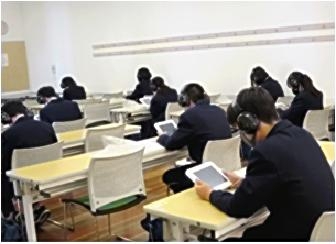 "The test will assess the speaking skills students have been developing in classes," said a member of the Tokyo Metropolitan Board of Education.
The education board decided in 2017 to introduce the speaking portion to the English test. The assessment of speaking skills had not been included in high school entrance exams, even though institutions have worked to develop the skills of students in four areas of English — reading, writing, listening and speaking.
An expert panel on developing human resources for the international job market proposed assessing the four skills in a balanced manner.
The speaking test will be conducted on Nov. 27 for third-year students of public junior high schools in Tokyo. They will be graded on a scale of six, and the results will be included in each student's individual report submitted to metropolitan high schools as part of their applications to take entrance exams in February next year.
Students who are not able to take the speaking test because of illness or injury, or those from private junior high schools, will be assessed average scores commensurate with students who scored at an equal level to them on the writing portion of the test.
Lessons learned
Iwate Prefecture in 2004 introduced a speaking portion to its English test for public high school entrance examinations, but stopped it after just three years. Because the test was an in-person, one-on-one interview, test-takers had lengthy waits, and interviewers were overworked.
Taking a lesson from such precedents, the metropolitan education board commissioned a study committee to identify issues that needed to be addressed.
The board decided to distribute tablets to test-takers with questions displayed on screen. Questions are then asked to the students, who record their answers. In addition, the test-takers wear soundproof earphones to shut out the voices of others.
The recorded data is graded by staff in the Philippines, as English is the official language in that country.
Questions are jointly crafted by the metropolitan education board and Benesse Corp., an Okayama-based firm that also conducts its own English speaking tests.
The Tokyo education board's English speaking tests have been conducted on a trial basis since 2019 in some junior high schools as part of a fact-finding effort.
"We've tried to design a sophisticated system, and we will work to make thorough preparations until the exam day," an education board official said.
Targeting the speaking test, Nerima Ward Oizumi Junior High School has put a major emphasis on having a conversational environment. Students are, for example, asked to improvise in providing explanations in English for pictures on cards.
The school plans to hold an English camp during summer vacation, an overnight event in which participants speak in English much of the time.
"Some students are very positive about the speaking test," said Taiki Yamaguchi, an English teacher at the Oizumi junior high school. "We'll work to improve our English classes so that students can take the test with confidence."
Calls for cancellation
Despite the preparation and consideration, there is opposition to the speaking test.
A group of university professors and other experts submitted about 9,400 signatures to the Tokyo's board of education in April, calling for the cancellation of the test. The group subsequently in May submitted an open letter of inquiry to the board, claiming that the method of dealing with students who are unable to take the test is unreasonable.
Musashi University Prof. Hirokazu Ouchi, a member of the group, pointed out that nine municipalities in Tokyo use the Benesse test as their teaching material, and so fairness cannot be ensured.
"Students whose schools do not use [Benesse tests] will be at a disadvantage," he said.
The Tokyo's board of education argues that the exam will have questions made only for the exam, so fairness will not be undermined.
Seisen University Prof. Rie Koizumi, who is an expert on English education, said, "There should be a framework that allows outside experts to check and verify that the questions are designed properly and the results of the test are utilized in lesson plans."
Add TheJapanNews to your Google News feed.