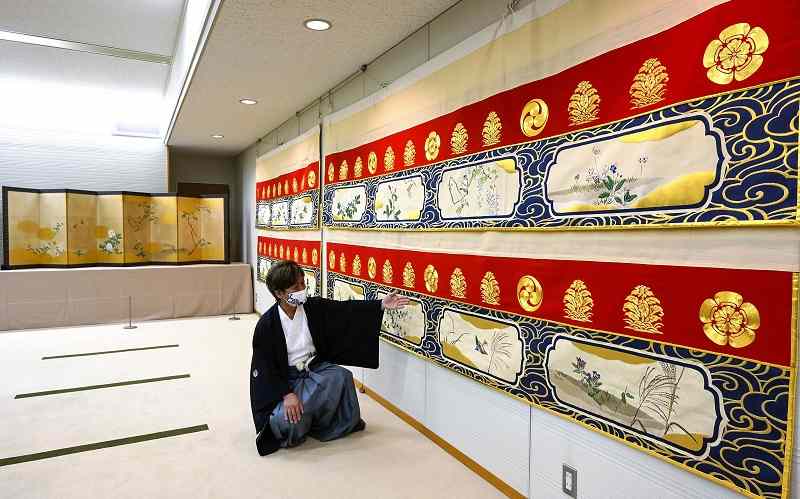 12:42 JST, July 5, 2022
The Niwatori Hoko — one of the dozens of decorative Yamahoko floats that are paraded in the Kyoto Gion Festival — has received a facelift as it awaits its first public appearance in three years, the float's preservation group announced Monday.
Sections of the brocaded draperies that cover the float were replaced and await their unveiling on July 17 at the Yamahoko Float Procession, which precedes the festival and which will be held for the first time in three years.
The draperies, known as "mizuhiki," are wrapped around the float in three tiers from top to bottom. For the Niwatori Hoko, those in the second and third tiers are being replaced due to aging.
Artisans from Kyoto-based Tatsumura Textile Co., which specializes in artistic brocade, spent four years producing the new pieces.
The design for the new mizuhiki is based on a folded screen painting by 19th-century artist Matsumura Keibun (1779-1843) titled "Birds and Flowers of the Four Seasons." It depicts sparrows and camellias brocaded with real gold thread using the Nishijin-ori technique.
The mizuhiki were completed in March last year, but their unveiling was postponed a year due to the coronavirus pandemic.
"They are spectacular," the head of the preservation group said. "We want people to see them in the procession to be held for the first time in three years."
Add TheJapanNews to your Google News feed.