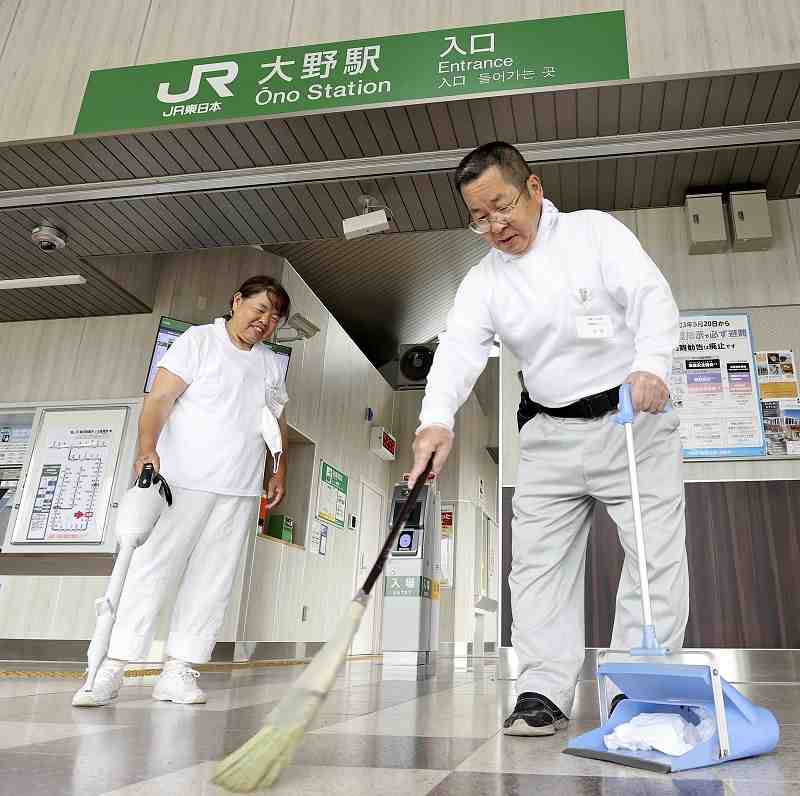 16:15 JST, June 30, 2022
The government lifted on Thursday morning an evacuation order for part of the town of Okuma, Fukushima Prefecture, which has been designated as a difficult-to-return zone since the nuclear accident in March 2011.
The evacuation order was removed at 9 a.m. Thursday, paving the way for former residents to return and live there. This is the second order to be removed in a difficult-to-return zone, following that for the village of Katsurao, and the first among the municipalities hosting Tokyo Electric Power Company Holdings Inc.'s Fukushima No. 1 nuclear power plant.
The order was removed for an area of about 8.6 square kilometers that has been designated as a specified reconstruction zone around Ono Station on the JR Joban Line. The government has given priority to decontamination work in this area.
This area is the largest among the specified reconstruction zones in six municipalities in Fukushima Prefecture; combined, the zones cover about 27.5 square kilometers. It is located at the center of Okuma and was home to the town office.
As of Monday, 5,888 people in 2,233 households were registered as residents there.
All the residents of Okuma were evacuated due to the nuclear meltdown at the Fukushima No. 1 nuclear power plant in March 2011. Evacuation orders were lifted in April 2019 for the Ogawara and Chuyashiki districts, where radiation levels were relatively low, and in March 2020 for Ono Station and surrounding roads.
Due to their prolonged evacuation, however, few of the former residents want to return. According to a survey conducted by the Reconstruction Agency in fiscal 2021, only about 13% of former residents said they wanted to go back.
The town of Okuma aims to promote residents' return and migration from other parts of the country. Over a period of five years, it aims to increase the residents in the area where the evacuation order was removed to 2,600, and the total population of the town to 4,000, or about 30% of what it was before the nuclear accident.
On Thursday morning, the lifting of the evacuation order was announced via a disaster management radio system, and police and others patrolled the area. "It will take much more time to bring the area close to the bustle it had before the disaster," Okuma Mayor Jun Yoshida said. "Today is not a goal but a start."
There are plans to lift the evacuation order for specified reconstruction zones in the town of Futaba this month at the earliest and in the towns of Namie and Tomioka and the village of Iitate next spring.
Add TheJapanNews to your Google News feed.