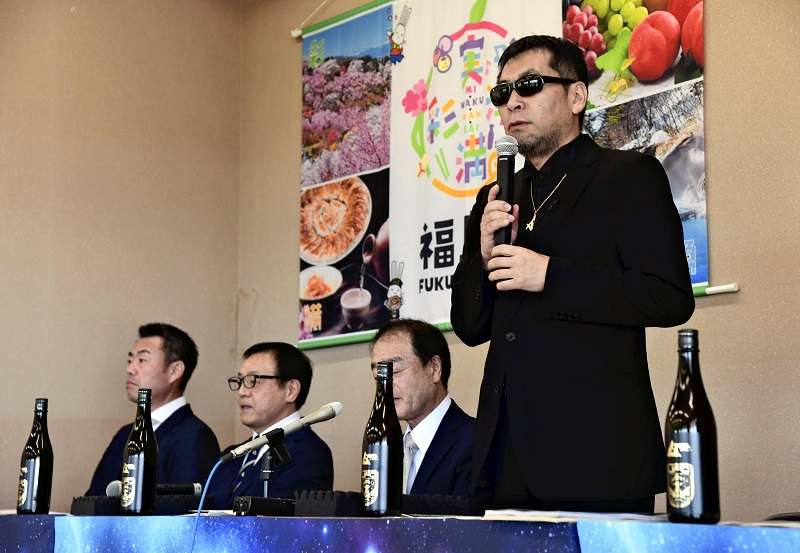 17:33 JST, June 26, 2022
It's a bird! It's a plane! Maybe it's a UFO!
For the past year, a self-proclaimed International UFO Lab in Fukushima has been analyzing images it has received to determine if they contain unidentified flying objects.
The lab was launched in June 2021 inside the UFO Fureai-kan amusement hall, which was opened in 1992 by the then town government of Iino, now a part of Fukushima City. Takeharu Mikami, the 53-year-old editor-in-chief of monthly occult magazine Mu, serves as the director of the lab.
On Saturday, Mikami said that since the lab opened, it had received 452 items claiming to show UFOs. Of these, 125 photos and 24 video clips were confirmed to contain images like UFOs, using the lab's own analytical methods.
The lab analyzed the images for the possibility that they contained flying objects existing on Earth or natural phenomenon. It also used software analysis to check whether the photos or videos had been modified.
Four items that "highly likely show UFOs" were made public. One is a photo taken in the Tateyama mountain range of Toyama Prefecture in September 2018 that shows a black oval object high in the sky.
"The object is seen in only one of multiple photos taken successively, so it's not a bird," Mikami said. "It is highly possible that it is a UFO."
Another photo was taken in August 2021 near the peak of Mt. Senganmori, 462 meters above sea level, and shows an object like a saucer. The lab is located on the side of this mountain.
Interest in UFOs continues around the world, with the U.S. National Aeronautics and Space Administration (NASA) among the entities that has begun research. The International UFO Lab not only hopes to contribute to this field, but also looks to contribute to the revitalization of the community.
UFO Fureai-kan saw a rise of 60% in visitor numbers in the year though March 2022 from the previous fiscal year. In the area near the lab, various events have been planned, including parades with participants in space alien costumes.
Ryuichi Aso, a 52-year-old project team leader of UFO Fureai-kan, said, "I want visitors to also enjoy mingling with local residents."
---
---
Add TheJapanNews to your Google News feed.